I bought Betty (age 14 months) some horns at Goodwill a few months ago. They needed a longer elastic, so I hung them on the door knob to the sewing room (bedroom, really) so I could take them up to fix. Later I found them (well, not longer them, just it) chewed and spread around the living room.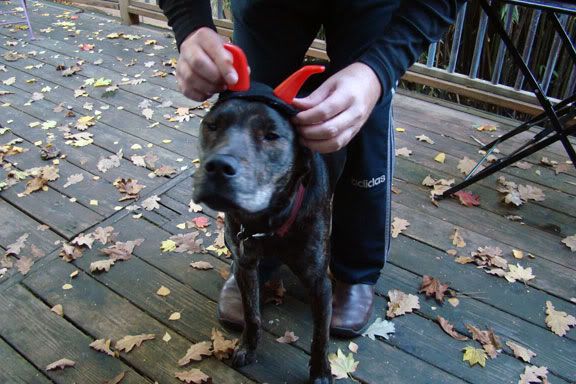 So, late this afternoon I used some other horns from the costume stash and the remnants from Satan's Throne upholstery to make her this Devil Disguise...although it turns out it's really more a part of her true nature than a disguise. Which is probably a contributing factor in her not really minding wearing the head piece.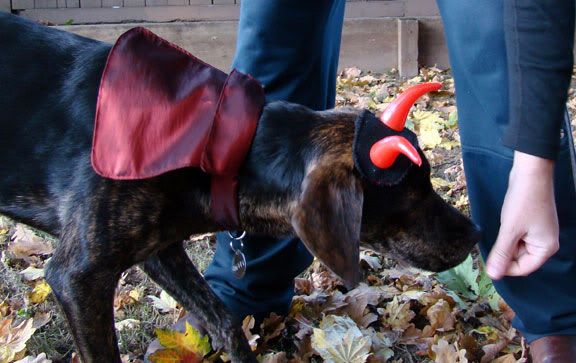 The cape just slides over her collar; the cape's collar laid down, unfortunately - that's what you get for waiting until the last minute.
This last picture isn't so much a representation of her costume as a representation of what it's like to try to take a picture of Betty in her costume.