For her birthday, I bought my friend a necklace on etsy and then today I saw this card today and I was reminded that for years I've wanted to make a rosette ribbon style brooch and got inspired to finally do it and use it as a topper for her package.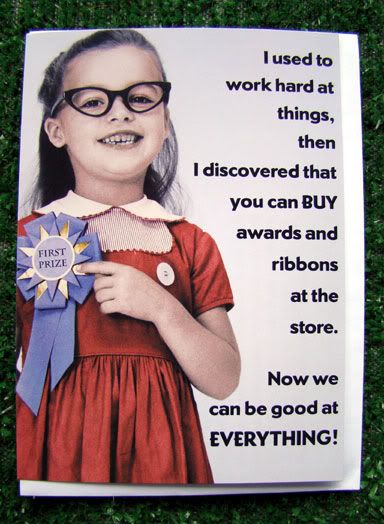 All the parts are from my stash; some new, some vintage. I sewed a few things, but most of it is glued which surprised me as going in I expected for it to be mostly sewn.
Close-up of the rosette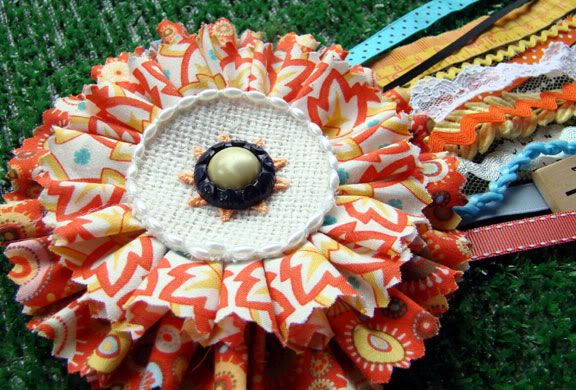 I hand sewed the bead trim to the interfaced burlap between each bead and love how tidy it looks.
Close up of the ribbons
Her initials are LRH.
The back:
This is her 47th birthday.
I'm so happy that I was able to over come the hurdle I had to starting this project!
It probably took about 3 hours with all the searching, sorting and assembling. I hope I can stay inspired and motivated to make another soon. I'll give it to her tonight at her semi-surprise birthday dinner - I sure hope she likes it!