I made these napkins for a friend's birthday in March
http://www.craftster.org/forum/index.php?topic=236986.msg2598601#msg2598601
. For scraps I had some long strips and I'd just gotten a hem tape/bias tape maker so I couldn't help but make some using these scraps! Then the tape sat there awhile. Finally, I decided to use it to embellish some store-bouught kitchen towels for her.
Close up of the embellishment:
I used contrasting orange thread like on the napkins and one of the fancy stitches on my machine for one. I'm not sure I like it more than the plain one, so I just did one.
The towels folded: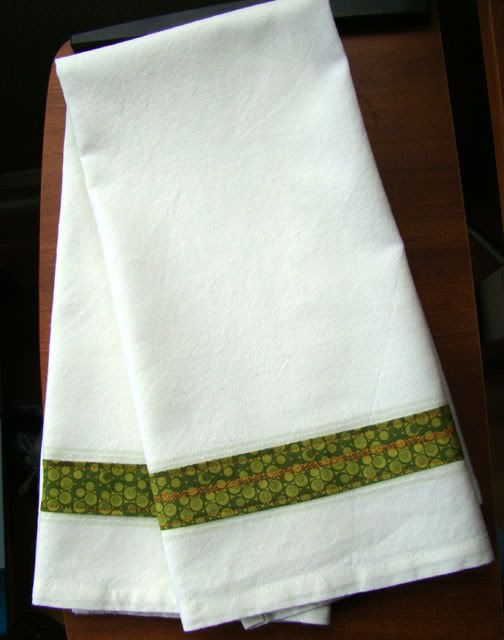 I think I'm going to do more of this! I'm kind of obsessed with making the tape and I finally bought a new blade for my rotary cutter so it will be a lot easier to do.