I've a friend having a birthday party BBQ this weekend. We're not close and haven't talked much in the past few years, but I hate going empty handed so I whipped this up. He lives in an old church and enjoys kitsch-y religious "art" and well, who doesn't like dogs playing poker?
A candle blank from a local department store with fabric glued to it.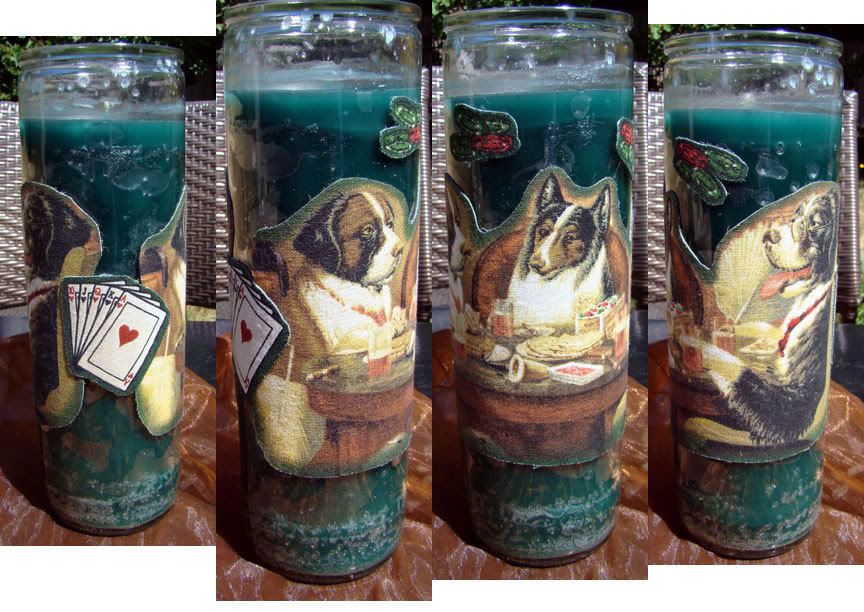 Hopefully you get the idea from the 4 shots of the round candle.
The match box I covered to go with it: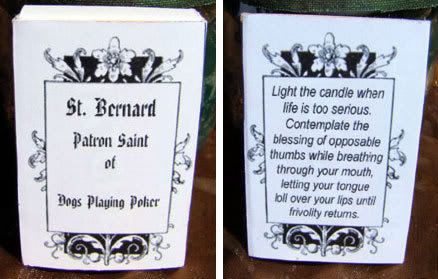 I hope he thinks it's funny. I do!
Thanks for having a peek!