I made another of these ornaments! (
http://www.craftster.org/forum/index.php?topic=417577.0
) This for a friends who has been sewing like crazy after taking several years off. Mostly she's been making dresses for her great-niece on the other side of the country.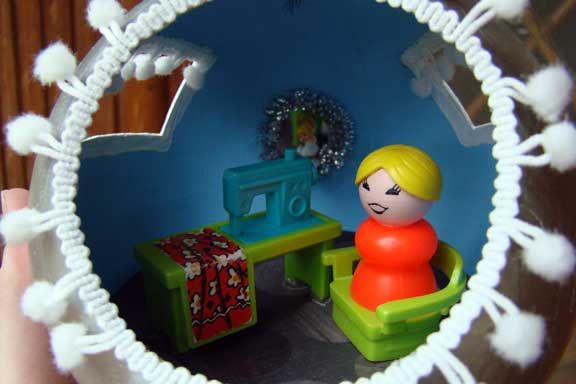 I described the process pretty thoroughly on the first post. I just used different colored paints, papers and trims for this one.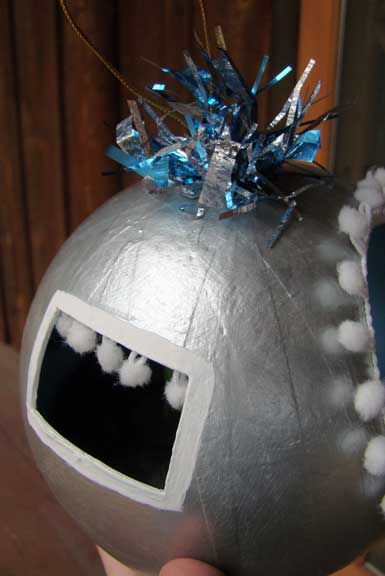 Another one:
http://www.craftster.org/forum/index.php?topic=417577.0
for TheManflesh's sister who is a dentist!
I dropped it as I stepped out on the balcony to photograph it and the sewing machine table came apart from the base, tearing the paper. I have started rebuilding that part, but it will look pretty much the same, so I decided to just take pics and use them.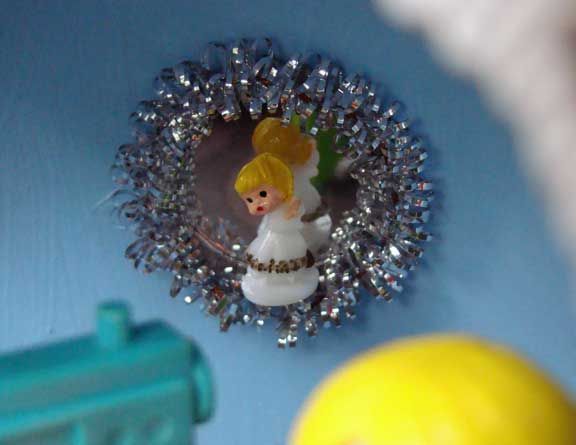 I decided that the space directly opposite the viewing hole needed something, but I didn't have anything in my stash all ready to do so I made this little wreath with a small round mirror, wired tinsel garland and a wee, tiny angle bit that was buried in a jar of beads at a thrift store. It's no bigger than 1.5" across!