Betty will be 1 on August 20th, which happens to be a Saturday, so we're going to have a party to celebrate! Because August is a busy travel time I made Save the Date cards with scrapbook paper for our short guest list.
The decorations and favors will be orange, purple and white and there
will be
gingham, because I'm in a gingham loving phase.
The photo was taken within the first few days she lived with us after coming home from the shelter.
I had some greeting card blanks for ink jet printers in my stash from at least 10 years ago, so i glued the assembled front onto those after running them through the printer with the save the date info.
I used an orange pen to write the addresses and the Adopt a Shelter Pet stamps; then used the same fonts to make return address labels. It'll be a small get-together with dog-family and their people + a few other important guests. Appropriately invitations were addressed the dogs and their families when applicable.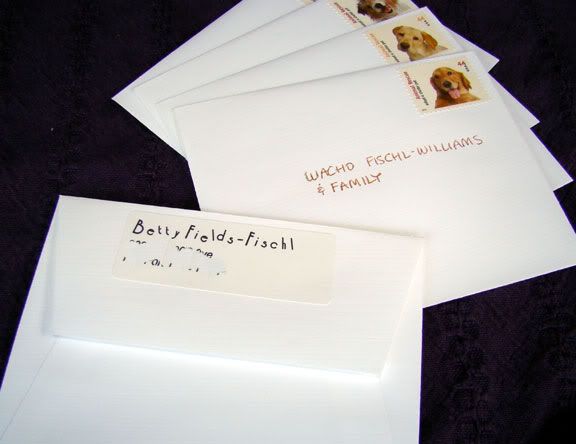 After they were sealed, I decided to cut more circles out of the orange paper for seals on the envelopes.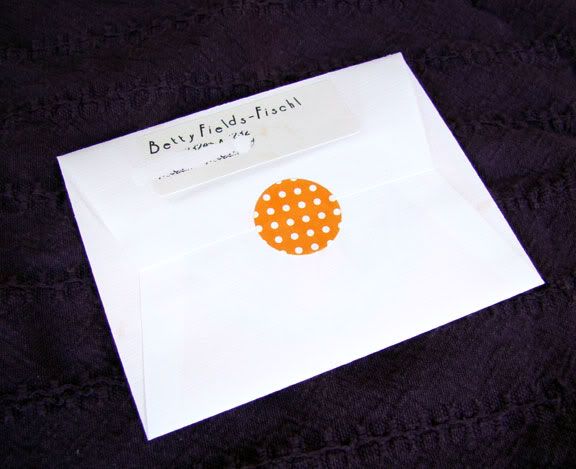 Thanks for looking! I have lots of ideas for making things for the party and hope to a) do them and b) share here when I do!