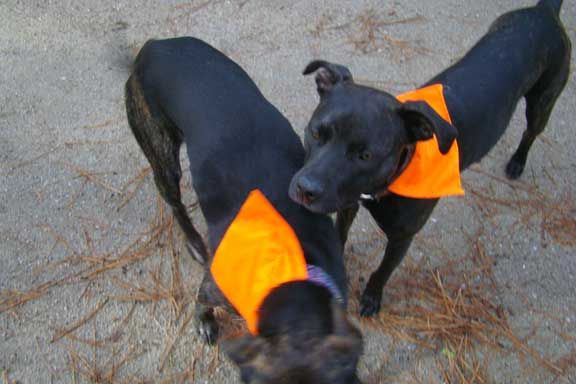 We recently moved to the woods of the Bitterroot Range and our property abuts the National Forest. Sometimes the dogs wander just a little bit into the woods on the other side of the fence and since it's hunting season we want to be extra sure they aren't mistaken for deer or bear (not that they look like either). Our neighbor uses plastic tape in safety orange, but our young dogs wrassle and play so much that the tape just got torn off and shredded.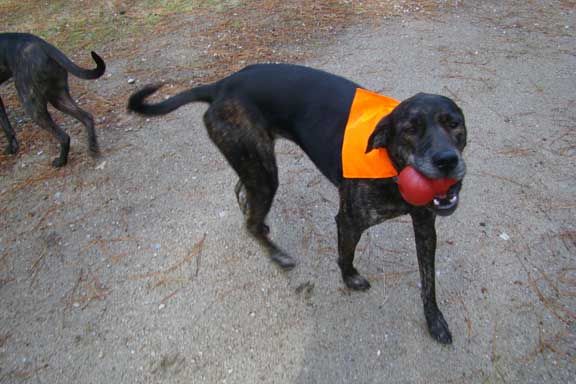 So I made them little capes that slip easily over their collars. They're made from a cotton/poly blend (I think) which is so far pretty durable and tough. It's also a lot easier for us to spot their sleek black and brown bodies among the black and brown trees and downed limbs.
And here they are doing that playing that shreds the plastic tape. I'm going to start calling it their Safety Dance when they wrassle in their capes!