My Betty is turning 5 this week, so over the weekend I made some delicious pupcicles (frozen yogurt treats) to celebrate!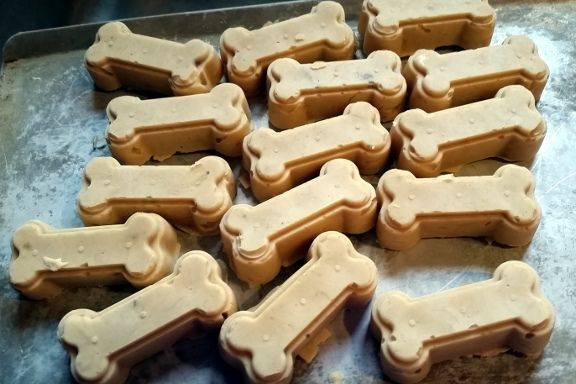 I found the recipe from a friend:
3 ripe bananas
1 cup peanut butter (make sure it has no xylitol)
32 oz plain yogurt
Blend together and then pour into ice cube trays or moulds, freeze.
I taste all the dog treats I make since they are all made with human food and these are by far the most flavorful and would probably make a good human treat if you let them soften a bit before chewing.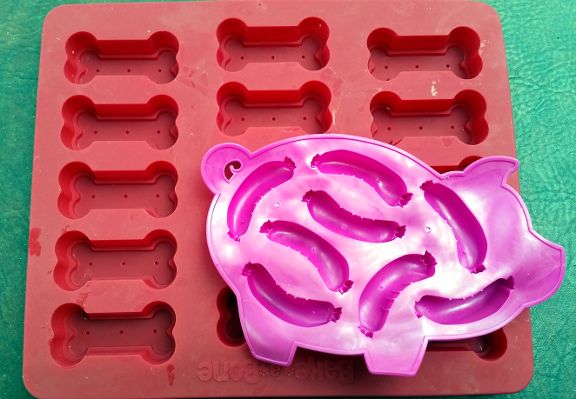 I decided to this dog bone baking mould I was given for xmas, as well as the sausage shaped mould. The remaining went into an standard ice cube tray.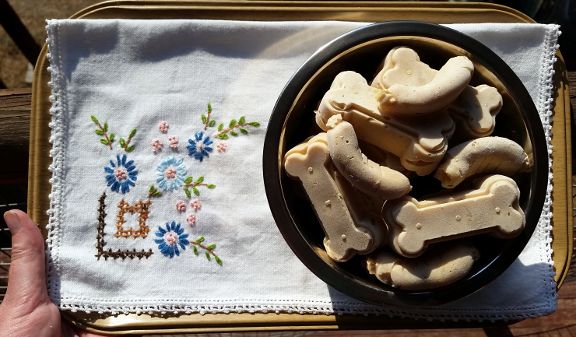 And special birthday presentation, even though her birthday isn't until Thursday. Her papa will be out of town, so we celebrated early.
Video and such from her actual birthday here:
http://suddenlytaxidermy.blogspot.com/2015/08/dogust-birthday-betty-turns-five.html
Here is the post for Betty's first birthday party!
http://www.craftster.org/forum/index.php?topic=388793.0