One of my besties gave me these gorgeous Pratt & Larson tiles a year and half ago and every time I have been in a thrift or housewares store I've looked for suitable, budget-friendly frames. I FINALLY found something close-to-the-perfect-size just a couple weeks ago and refinished them last night!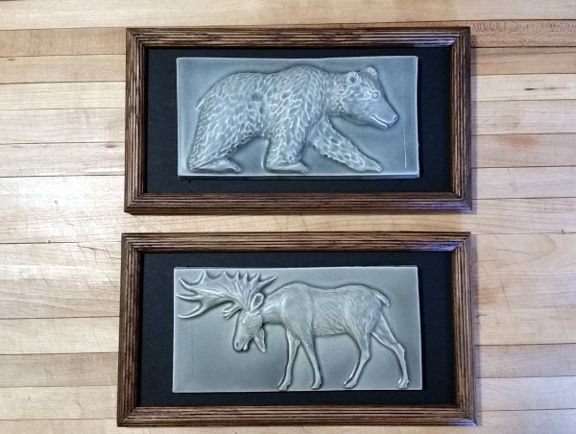 I think a lighter colored mat board would've been a better choice, but I have a fairly large stack of this black mat board in my stash and felt better about using that rather adding more to my already burgeoning stash.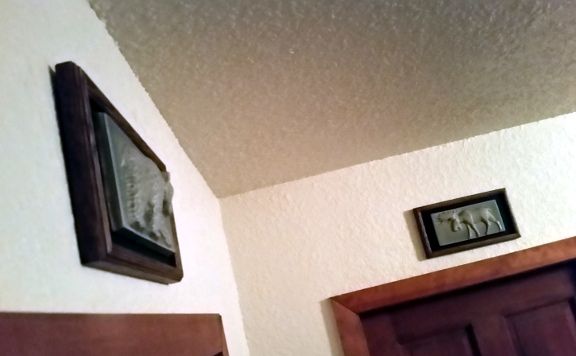 I hung one over the guest room door and one over the auxillary guest room/craft room door. Now when we have more than one visitor we can say, "Welcome!
You
are in moose and
you
are in bear."
Here is how they were found at the thrift store.