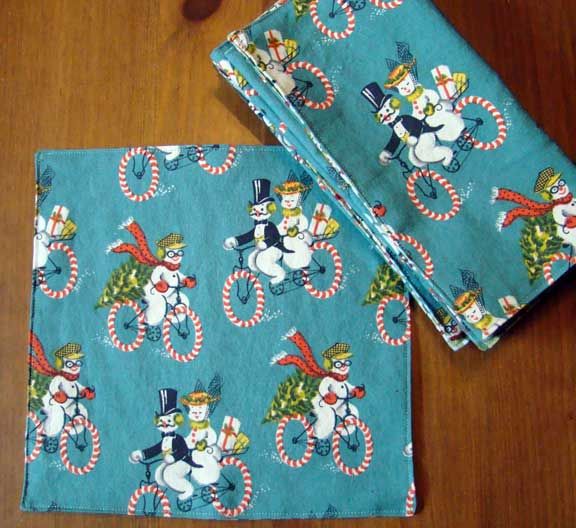 I spotted this snowman fabric at JoAnn a few weeks ago, but left it on the shelf. Then when I went back I saw that it was on sale for, get this, 70% off + 20% off! What!? Plus I got the end-of-bolt discount for another half yard or so. Oh yeah!
Anyway, enough victory dancing. Ahem. I like to make my cloth napkins two-sided so I don't have to press hems or have the backside of the print show. So I found this plaid with the same greens and a red in it, also double discounted.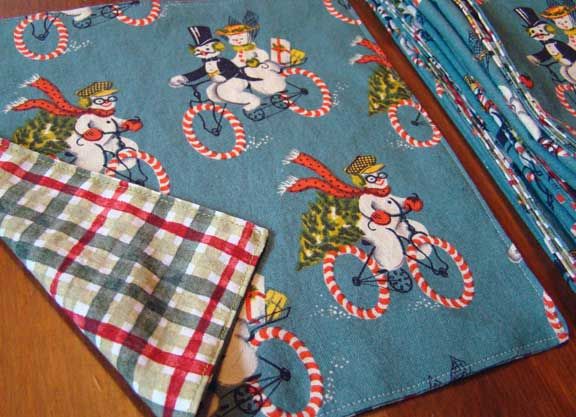 I made a dozen and it's a good thing, because we have 4 other couples coming over for cocktails and hors d'oeuvres the Saturday after xmas. WOO!