When I found this crow patch at an antique mall a few months ago, I knew I had to use it to make something for my dear friend, Pam. She LOVES crows! I decided on this little pouch.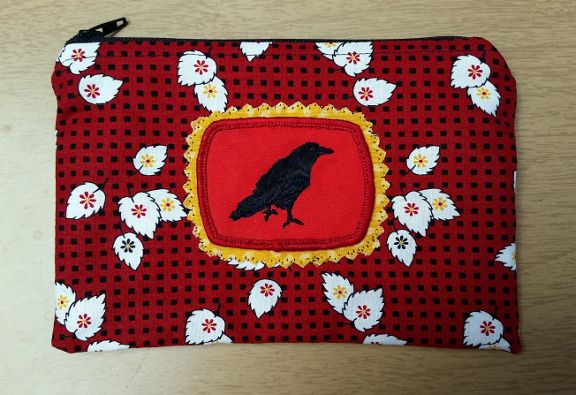 First, I attached the patch to a backer fabric and when I sewed it on, I noticed my sewing machine's tension was off, but I really dug the way the black bobbin thread looked so I left it. Happy accident as far as I am concerned.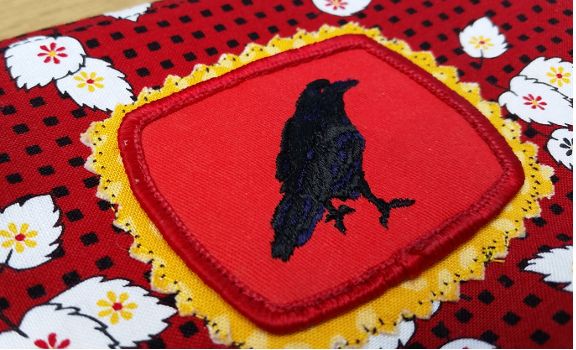 When I noticed that the selvage of the vintage-style floral print was cute little scottie dogs, I had to use it somewhere, so I sewed it onto the lining as a cute surprise on the inside. Pam also LOVES dogs!