I saw this on idea on Pinterest in a few places, done a few ways, both handmade and store bought versions. It's a gift for my SIL's family who has a mountain cabin and two girls 7 and 9 years.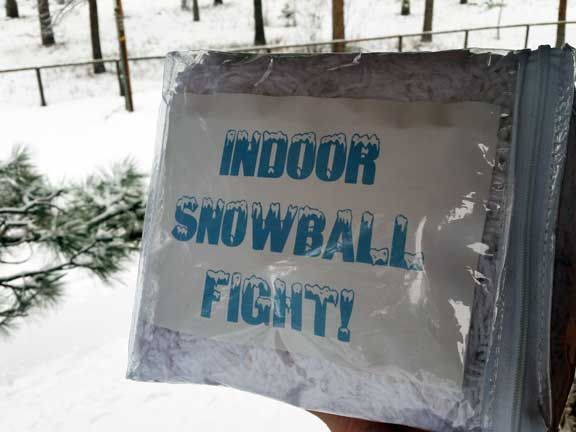 I was able to destash a few things on this project, so YEY! I used up a big skein of Red Heart yarn, but then had to buy another to get enough "snow balls," 20 seemed about right to me. I also had the clear vinyl zipper pouch from a set of sheets we bought last year. I always keep those cases for various things.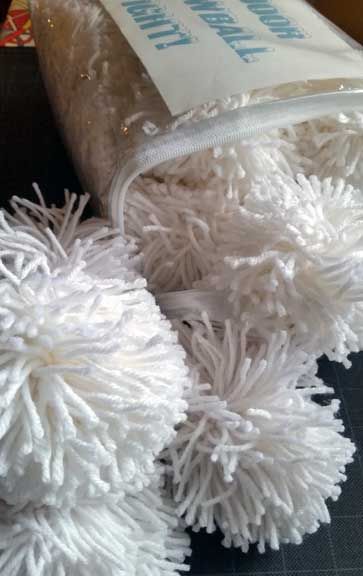 And then I just printed up a sign using a free font I downloaded from fontempire.com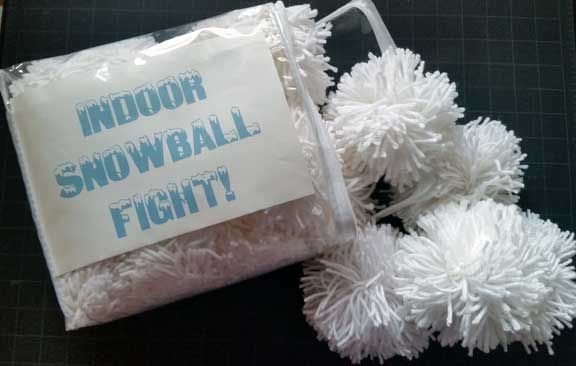 The first of these I spotted on Pinterest had the snowballs stored in a bucket which I thought was super cute, but since we have to ship our gifts this seemed like a more economical and less-likely-to-be-damaged option. Also, it will probably be easier for them to store at their cabin.