* Get it? Puma pants? Say it out loud.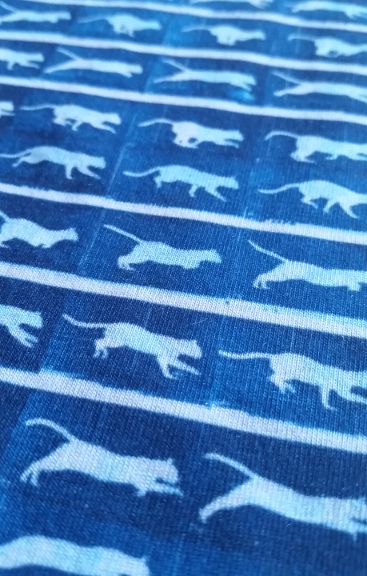 It took some seriously diligent searching, but I finally found a few fabrics with pumas printed on them (pumas, cougars, panthers, mountain lions are pretty much all the same creature, at least here in North America). But they were all from Spoonflower which is kind of expensive. So when they had a sale on jersey, I had to pounce! And this is pretty much the only way I'm going to get ankle-length leggings, because I have long-ish legs.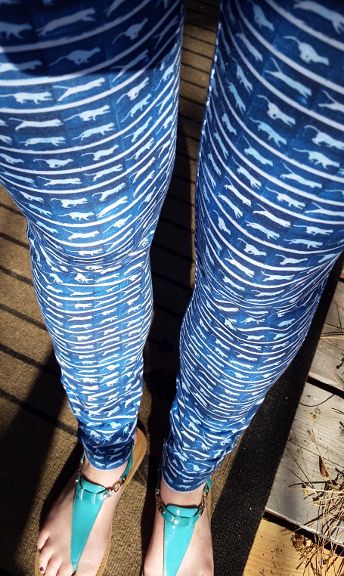 I don't have an overlock machine, but my Pfafff does an overlock stitch for knits. So I used it on the 5/8" seam allowance, then trimmed the excess seam material. I was allllllmost done with the legs when disaster struck!
Luckily the leggings weren't especially tight and I hadn't adjusted yet, so I had the leeway to resew them an inch smaller on the front piece of each side. But that meant seam ripping each leg about halfway. Ugh. FUN FACT: my machine's overlock stitch has 8 individual stitches for each move forward. Boy am I glad I used thread that contrasts with the backside of the fabric!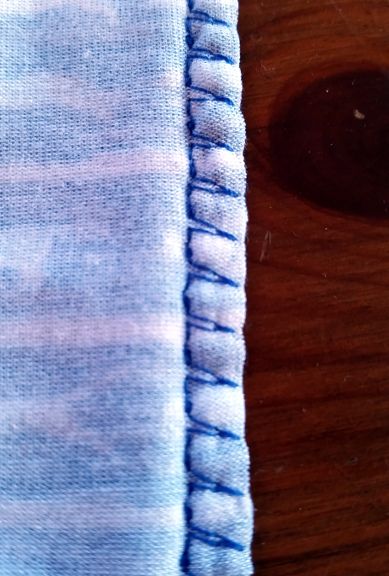 Well it turns out that they fit even better after fixing my big mistake, but I'm not going to call it a "happy accident," because ripping out seams is the sux.