I received from LouraPalmr today! This swap was so much fun! LP sent me this stash: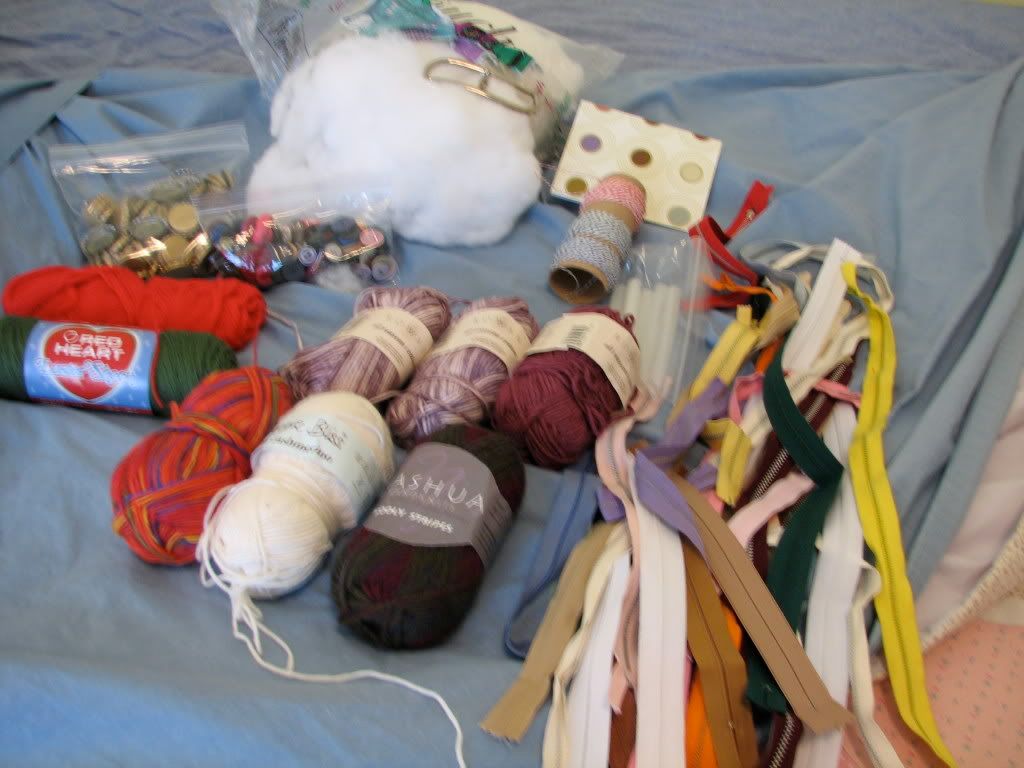 Look at that pile of zippers!!!!!!!!!!! Woweeeeeee!
Bottlecaps, buttons, buckle hardware, fiberfill and baker's string!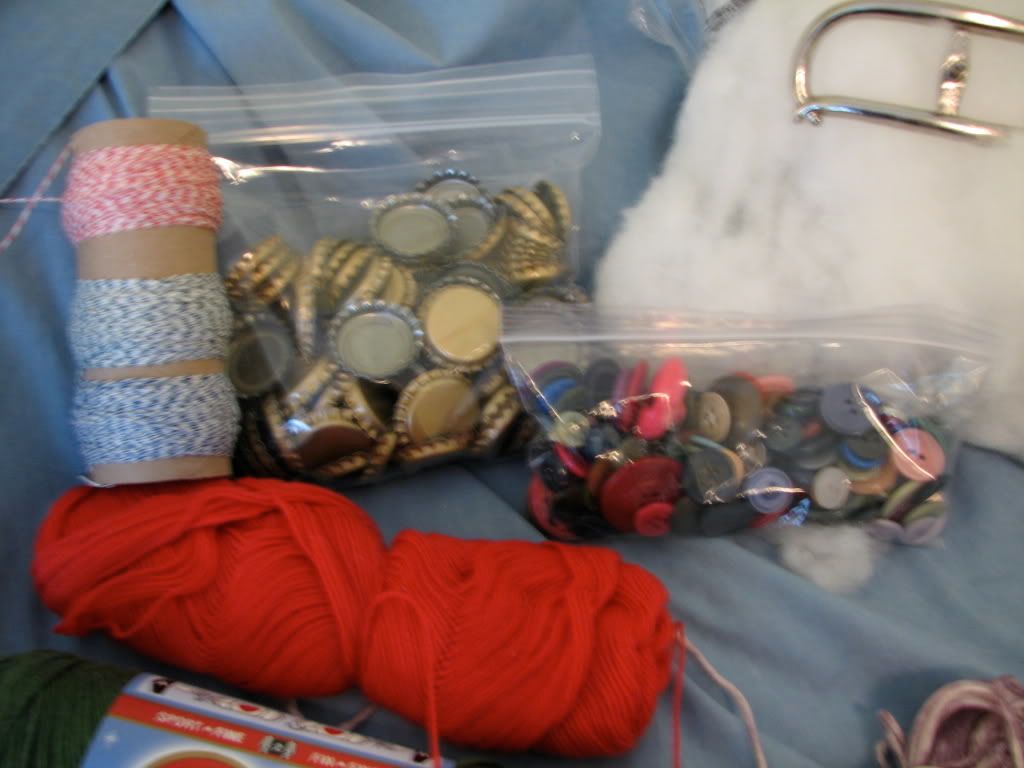 My very favorite: YARN!!!!!!!!!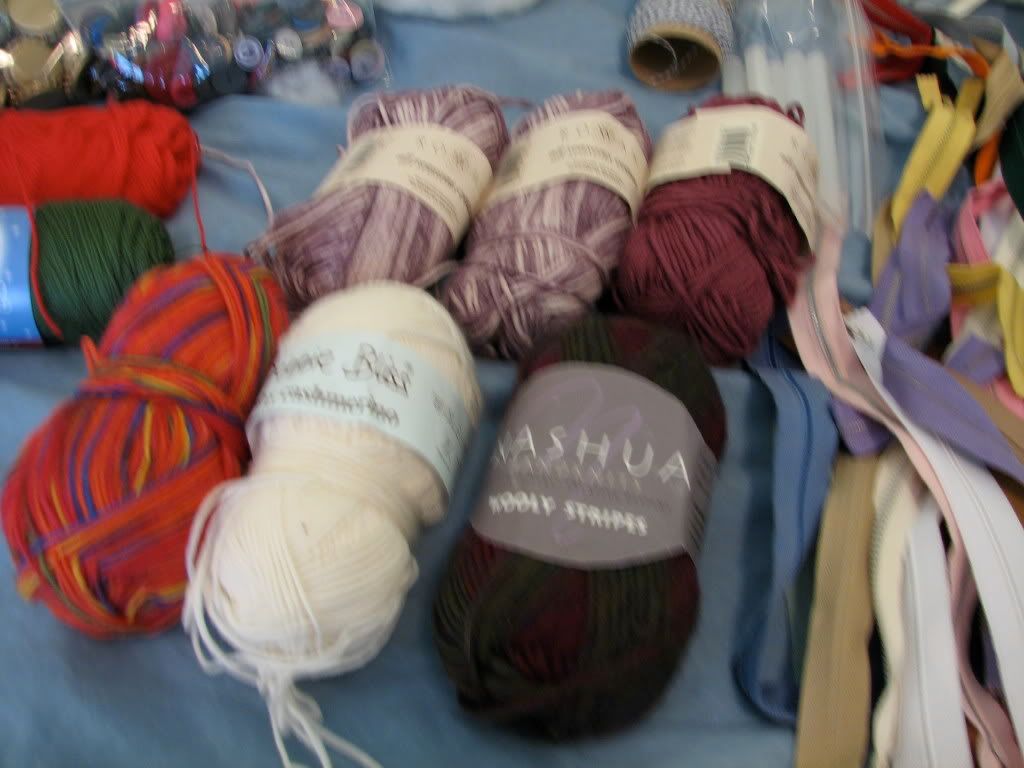 I just looked at the Rowan cotton (purple) pictured here on Webs, can't wait to make myself a pair of socks using that bright red varigated sock weight combined with the Debbie Bliss baby cashmerino for the calf band, heel and toe and I'm thinking that Nashua wool would make up in a nice felted wallet! Thanks so much, LP! I'll post my bottlecap crafty goodness soon! You're a gem! And thanks again, Oops Creation, for a GREAT swap!