I have to apologize to my partner Kayrun, I thought I had already posted pics! I'm so sorry! She sent me some truly amazing stuff!
Really pretty washcloths and some cool pattern cards (for cotton yarn, I <3 cotton yarn!)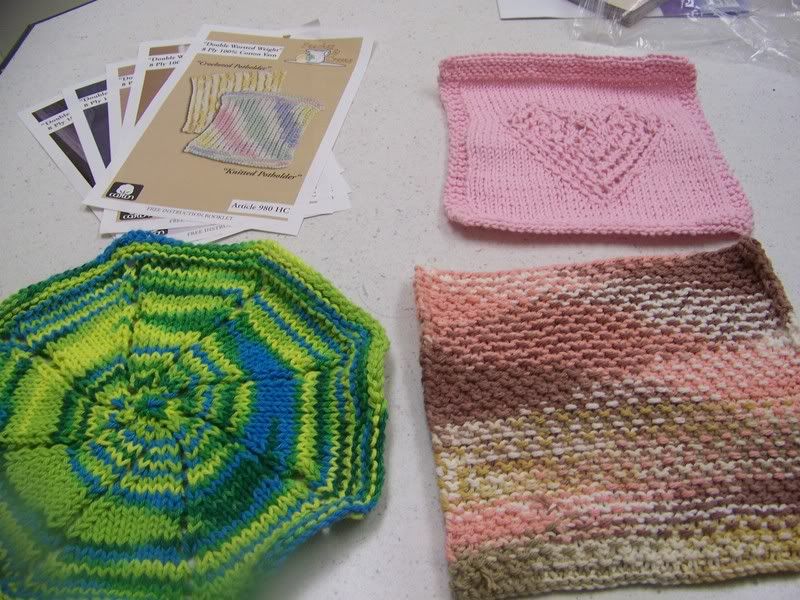 Yummy floral tealights, a soap sack, headbands (I adore headbands!), and a beautiful calorimetry that my mom is already trying to steal from me!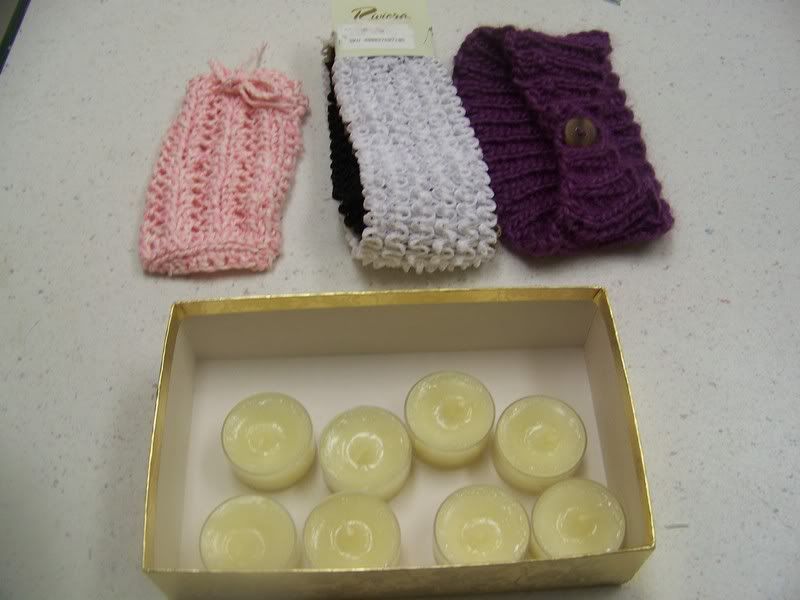 Coffee AND tea and pretty magnets!
And my fave~a really clever knit eye mask! It is super amazing, I can't imagine what tiny needles this was knit on!
Thanks Kayrun! This was a great swap!