I made 5 batches of soap on thursday, and I seemed to biff them up a little bit!
I did a batch of coconut lime verbena with coconut milk for half the water. It turned out really oddly--I have pockets of oil in it! It's not lye, it's definitely oil. I've never had that problem before, but I'm thinking it was just too superfatted with the coconut milk in it. I think I did a 5% lye discount, and then all the extra fat in the coconut milk maybe? Anybody have any other ideas? It is only along the top of the bars, and the holes are pretty big in some of them. I may end up trimming the tops on the bad ones so that the bars are small and square! I actually had to drain the oil holes and wipe all the bars down before I put them on paper towels on the curing rack.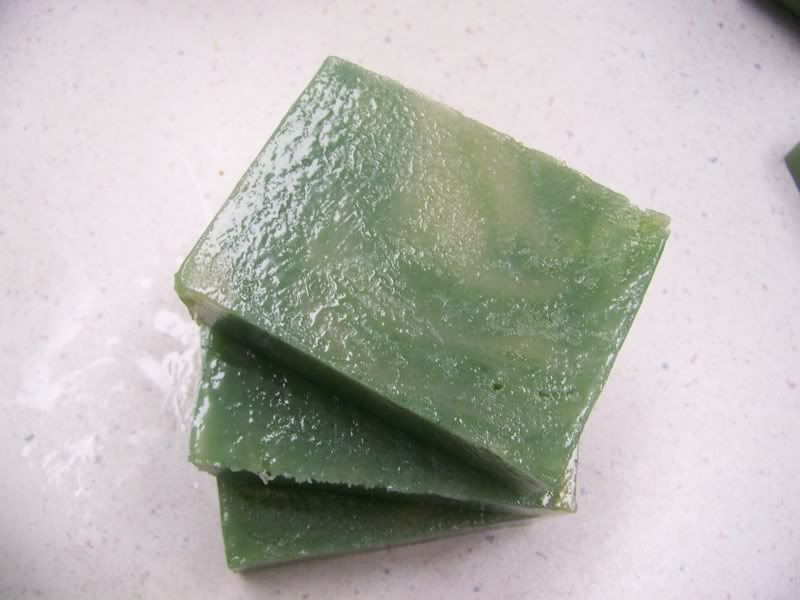 A batch that turned out well, so far~ I finally did a shampoo bar that I have been wanting to do for a while. I did coconut oil, a little bit of olive, hemp, jojoba and walnut. I also added some liquid silk to this batch, I love the texture of soaps that I add liquid silk to! It has rosemary EO in it.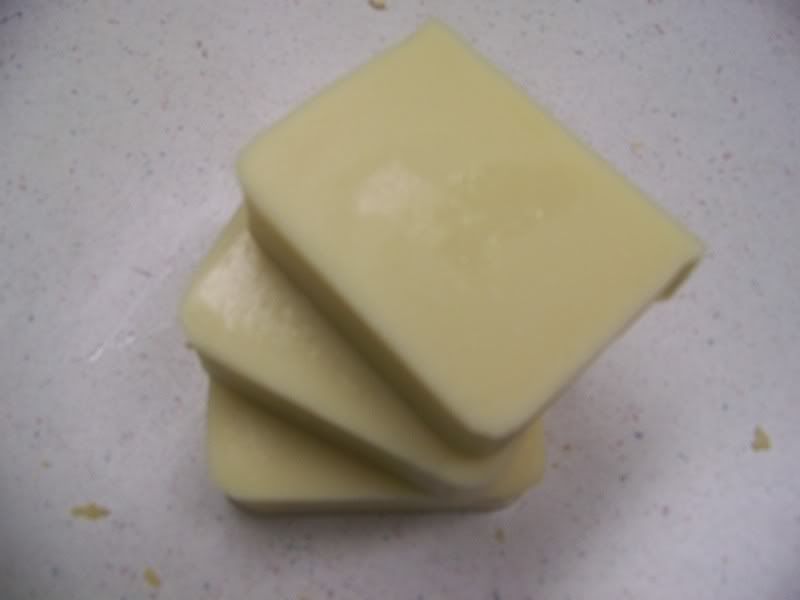 I did a batch with a fragrance called berry kisses. I can't remember the scent description, but it is a very sweet scent. I added some rose clay to the whole batch and then swirled in a little bit of purple pigment in.
Another batch that I messed up on a little~I was making peppermint and trying to swirl red and white like candy canes or peppermint candy, and I did a lovely in the mold swirl, I usually swirl in the pot. Then I realized I hadn't added the fragrance! I had already mixed up peppermint essential oil with a touch of non-discoloring vanilla to tone down the fragrance and I forgot it. I had already made a batch of unscented so I didn't want another one, so I had to dump it back in the pot to add the fragrance and I ruined my lovely swirl!