Yay, here are mine! It took forever to get them off the camera, stupid computer! ColoradoDeb made me two awesome bags!
This bigger bag, with an awesome cell phone pocket on the side that is elasticized so my phone won't fall out, pockets and a zippered pocket inside, and she left the strap loose so I can sew it the exact length I want! So fabulous!
And the second back is also so cute, sweet handles and I love how she worked the various fabrics into it.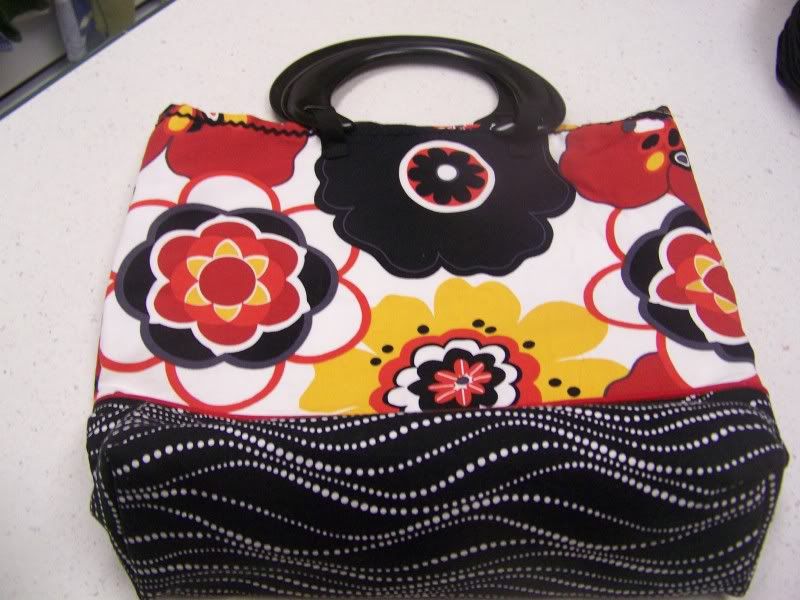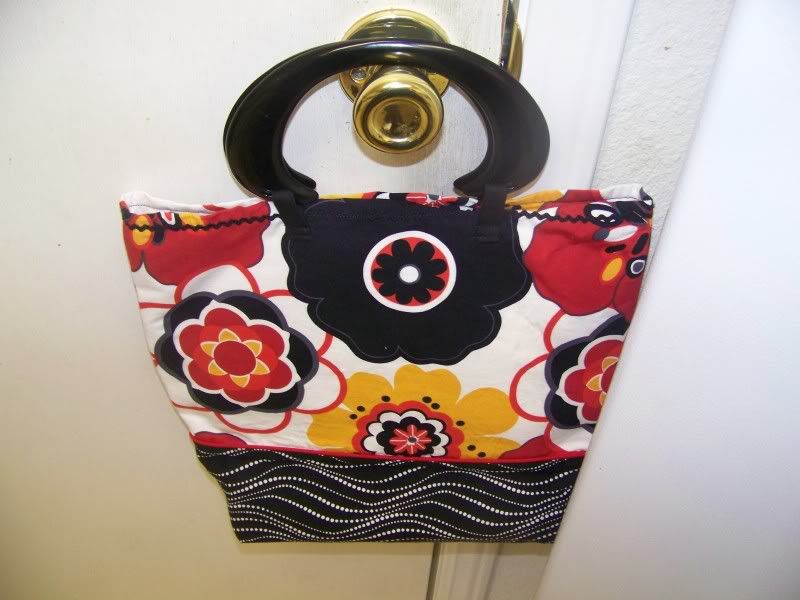 And a felt flower, it is great!
Thanks so much!