I have been wanting to do this project since I got the In Stitches book, and finally I sat down today to do it. It's definitely not perfect, but it was a fun project and I will make some more, hopefully without the mistakes in this one! My camera is at my brother's house, but I was so excited to post that I took pics with my phone! I originally wanted to add some red accents into this purse, but ended up leaving it just the white and black.
Here is the outside, closed.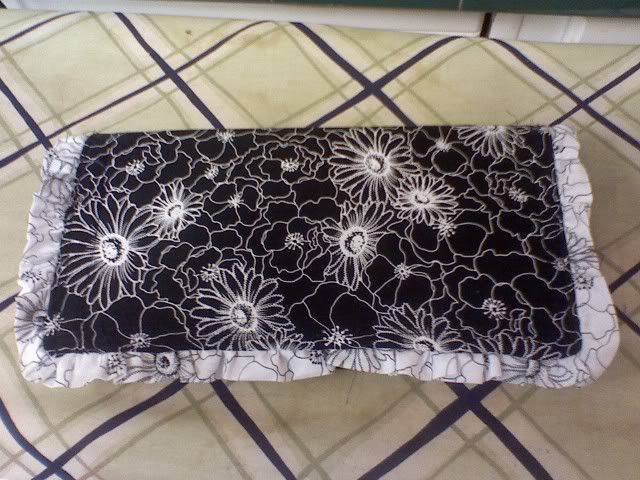 Here is the outside back with the flap open to show the pocket.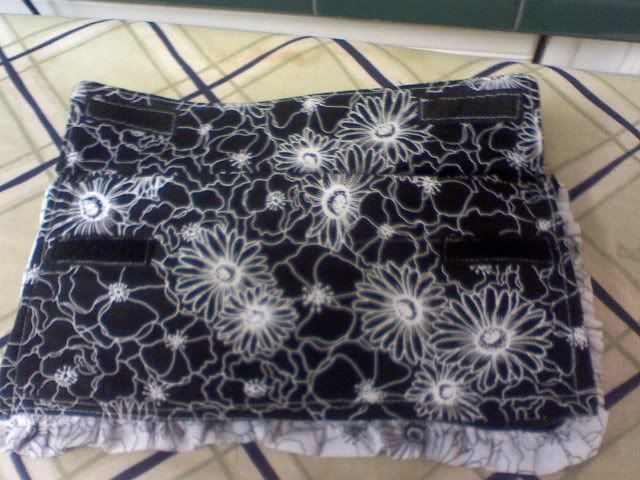 And here is the inside with a few things added!
I did the ruffle with the lining fabric instead of the outside fabric, and made the pen and lipstick holders with the outside fabric for a little more contrast. I goofed up on the zipper a bit (that was a PIA) and I sewed the inside in a little bit funky so the side card holders are a little bit narrow, but I am gonna deal with it. All in all I am pleased that it only took me about 7 hours! It would have been less if I had read a few of the directions a little bit more carefully too! And I haven't added the little handle thing yet, but not real concerned about it. I think it is really a zipper pull, but they call it a handle?
Seriously, if anybody wants to do this project, make sure you have lots of tailor's chalk in good colors to contrast your fabric!