Here are the non-disaster soaps from the other day's soaping (mis)adventures.
Smitten Vanilla (named for my girl smittenheart, natch) made with goat's milk, vanilla blossom fo, and vanilla bean flecks. The inside color is from the goat's milk, and the outer color is from the vanilla (oops, that's hard to see but it's super dark brown on the outside). I'll post new pics when the inside finishes discoloring!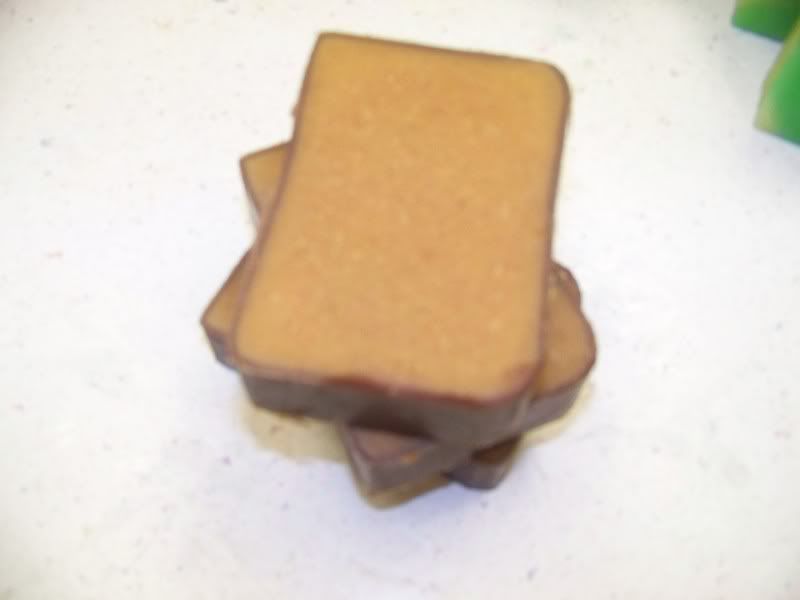 Green Apple, I love this fragrance! Colored with neon green pigment.
Pink Grapefruit and Tea Rose~Overcolored with neon yellow, and since I don't have a good pink I combined neon red and neon violet to attempt a pink/red. It's a wee bit too bright
This combo is awesome, if you've never tried floral with a citrus, go for it!