I am so behind on posting pics! I am so sorry!
I got a wonderful skirt off of my wists from farmgirljane! The fabric is great, I love black and white and it is lovely and light and flowy!
Sansa sent me project bags and a quilt pattern! I love the fabrics she chose, there is an Egyptian one and a Geisha one, which are some of my fave themes. Now my in progress projects can be organized and not get lost when I stuff them in plastic bags!
The other side of the geisha one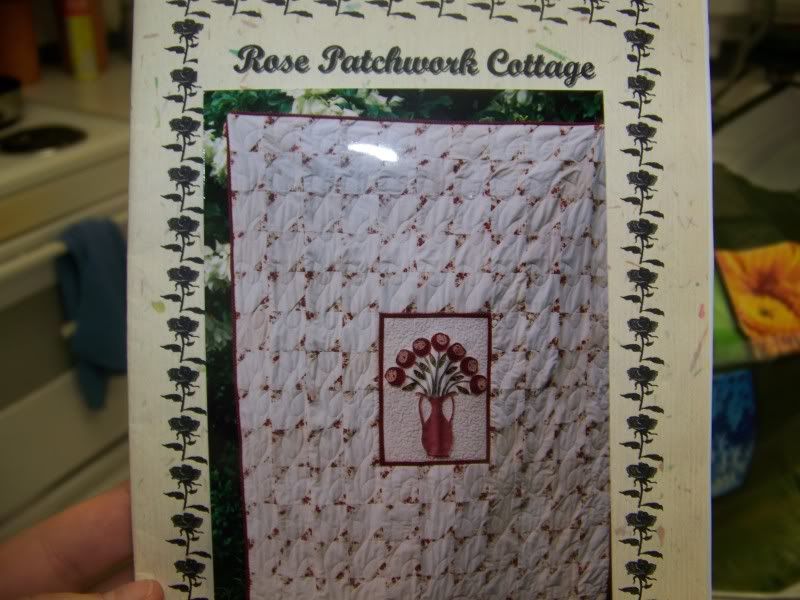 And I received 2 great packages yesterday!
From sullengal I got an awesome pincatcher! I love the colors and I needed a pincushion so badly! I have already used it as you can see.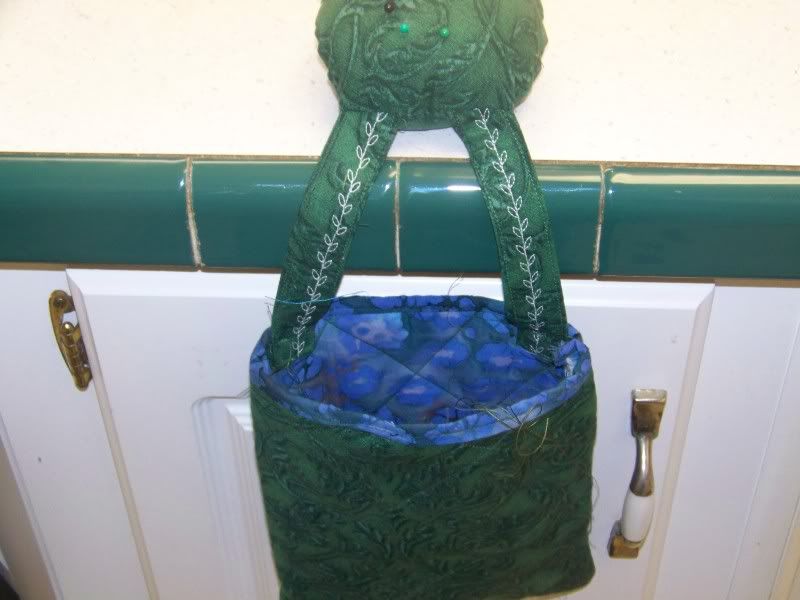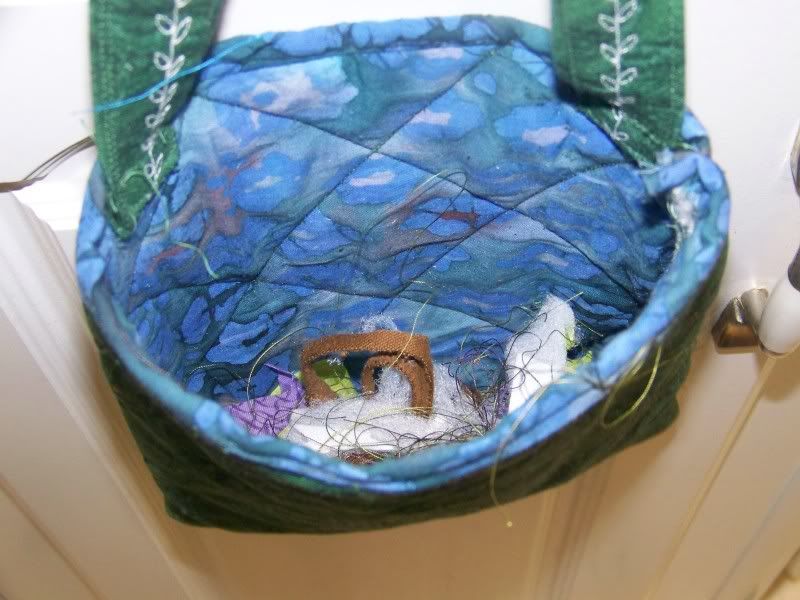 And I got some great crocheted squares for my craftster afghan from zombiecazz. I'm not sure which one is my fave, I like the ones with gray but the white ones are really great patterns too!
Thank you so much everyone!