Here is what I received from Songs4Drowning!
There were more cookies to start with! I already ate some. I got white chocolate macadamia nut cookies, and bf got peanut butter. He said they were really good, but he's not sharing! Also there were some cookies for him with a chocolate icing drizzle!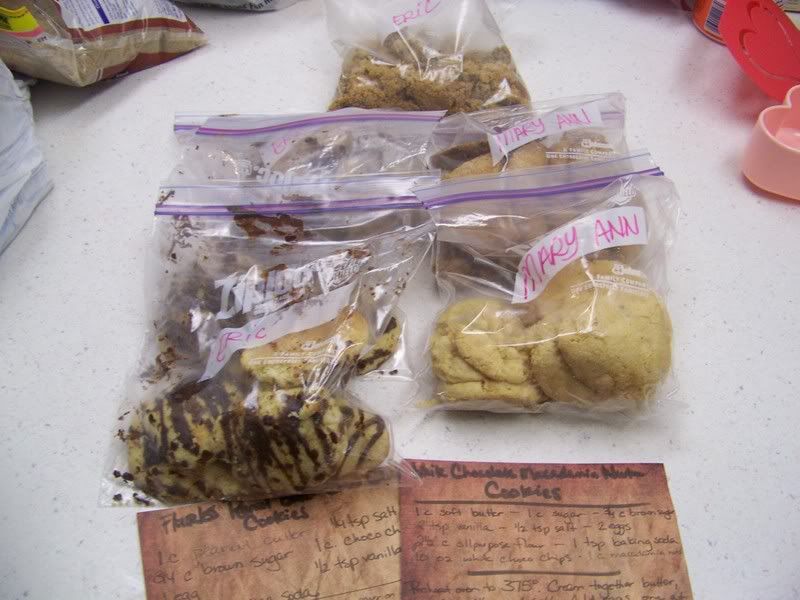 Ridiculously cute heart spatula and measuring cups!
A red basket, so useful!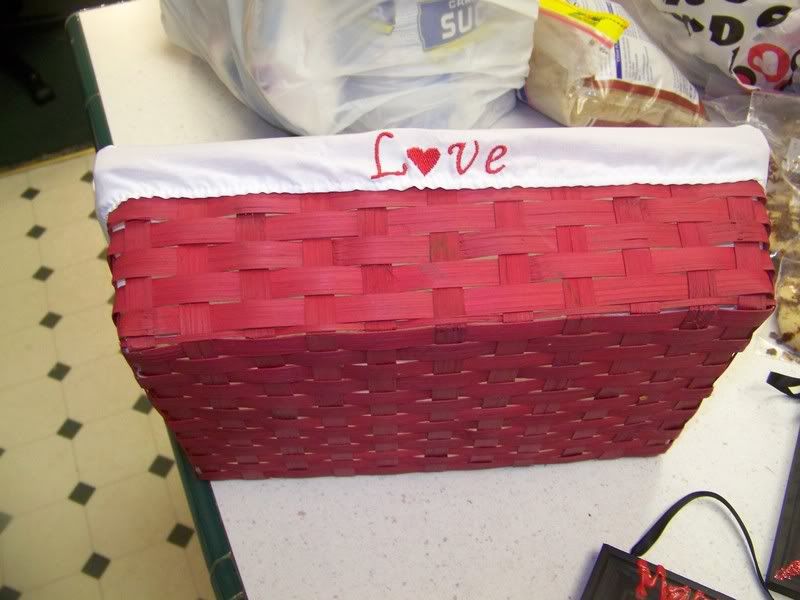 And some hand painted frames! One of them was broken (just the wood at the corners, easy to fix) and then I went and dropped the glass on the kitchen floor! D'oh! That's ok, who needs glass?? They are super cute!
Thanks Songs4Drowning!