I said I would post a couple tutes on swirling...I am so not the best swirler, and my fun swirl ended up not happening, but here is the cheesecake method and swirling in the pot. If some awesome swirler wants to post some tutes I would totally love it!
Cheesecake Method--Slab Mold
Get your colorants ready beforehand, you never know how fast you may have to work! I prepared some neon green pigment by mixing it with a couple tablespoons of my base oils (removed after measuring the oils out). Check if your colorant is water or oil soluble and then get it ready. I prepare a little more than I think I will need, so I can adjust the color after mixing into the raw soap base.
When your soap comes to a light trace and you've added your fragrance,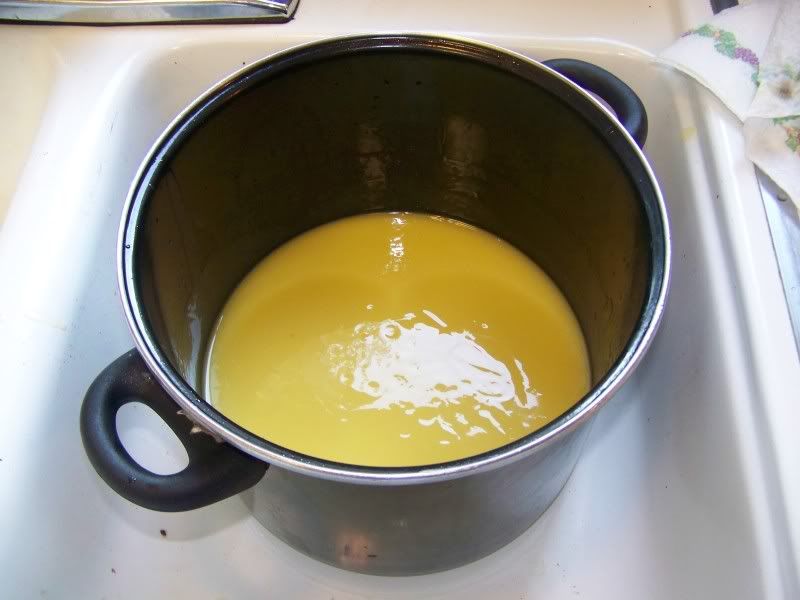 remove whatever amount you are going to swirl (about 1/3 of the total for this one). I like to put it in a spouted 2 cup measure so I can pour it back in easily. Color it with the prepared colorant and mix. Reserve a little pre-mixed color so it isn't too dark. Adjust as necessary.
If you are coloring your base color, do it now with the larger portion in the pot, (I didn't for this particular one) and then pour it into your lined slab mold.
With the spouted container, pour horizontal lines a couple inches apart across the mold. Hold the container around 6 inches above the mold to help it slip towards the bottom. If you are still at a light to medium trace it should mostly go to the bottom. This is good. Use about half of your colored soap doing this, and then take a spoon and working just above the soap in the mold, lightly spoon the soap over the lines you already did. This helps your swirl go throughout the thickness of the soap, rather than just sitting on the top or all sinking to the bottom. You may have to wait a few minutes for it to get a little thicker if it is still so thin it is sinking, but by this point it should be good to go.
With a plastic knife (or the handle of a plastic spoon) draw lines through the soap, first going top to bottom, then next going bottom to top, about 1 1/2 inches apart. Be sure to scrape all the way to the bottom.
Voila~
And after cutting~ with this method you get some pieces that may look like leaves or hearts!
In The Pot Method--Log Mold
This is pretty much the easiest method ever. You don't get the beautiful swirls you do with slab molds, but if you are using log molds this is quick and easy and gives some fun color.
Prepare your colorant ahead of time (see above)
Bring your soap to a light trace and add your fragrance.** Remove the amount that you want to color, in multiple containers if you are doing multiple colors. Color the parts you removed, as well as what is in the pot if you want to color the base soap.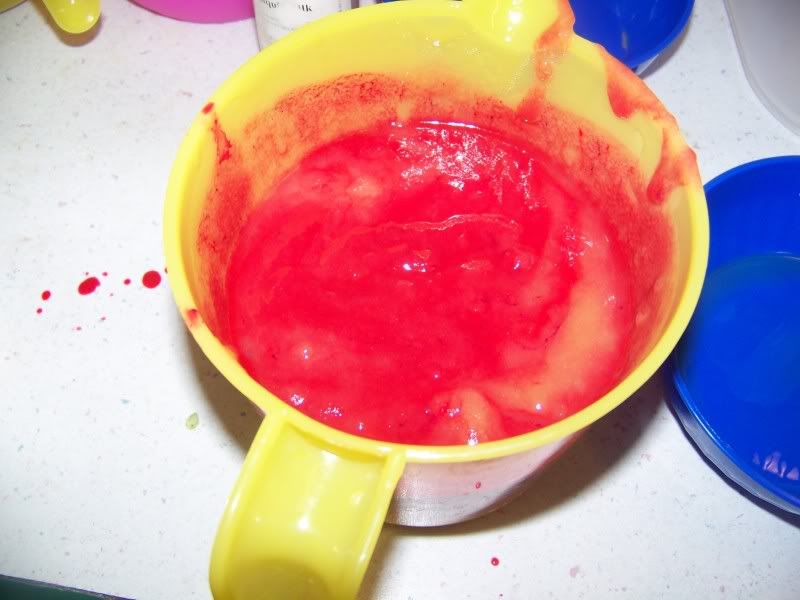 Pouring in a thin stream 6-10 inches or more above the pot, pour the colored soap back in. Zig-zag back and forth and around and around.
You can give the pot 1 stir with your spoon, or none at all, the rest of the swirling will take place when you pour it into the mold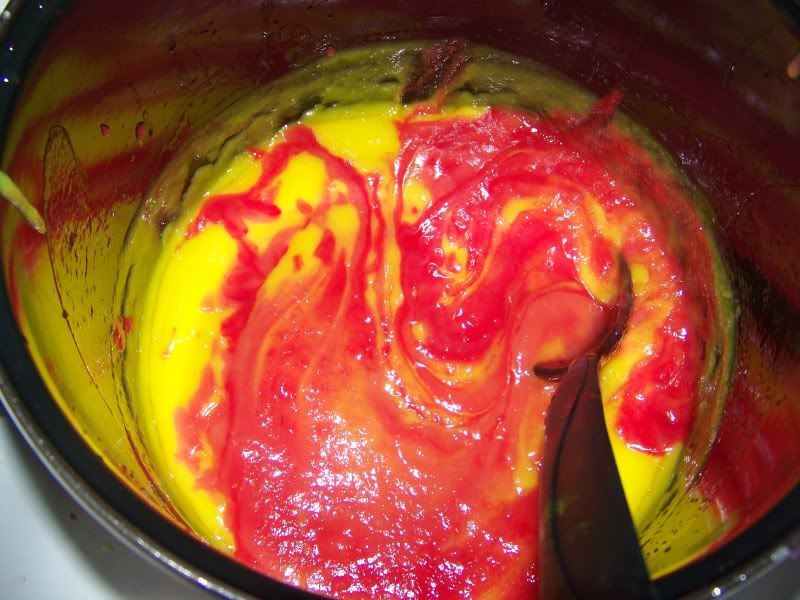 Pour it into the mold, and watch the swirl take place before your eyes!
Forgot to take a pic of the mold, but here is the finished product!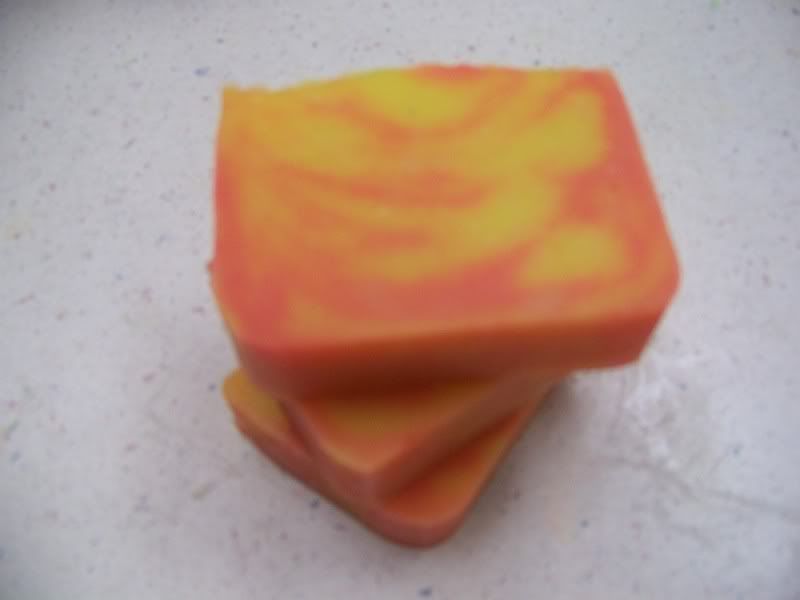 ** For fragrance oils that discolor badly (dragon's blood or very strong vanillas) you can do a type of reverse swirl using this method. Before you fragrance, remove a small amount (1/4 to 1/3 of the entire batch). Then add your fragrance oil to the pot (which will now act as colorant also, use the normal amount you would use for the whole batch). Swirl back in the part you removed, it will be a "white" (cream, pale yellow, whatever your unscented soap would be) swirl within the darker soap that ends up discoloring.