I've been experimenting with various ways to do this, and I discovered that the best way is also the easiest! It's just a rectangle of fabric hemmed all around with ribbon ties on two sides. My husband and I primarily give each other books and DVDs, so that's the size I made, but they can be any size you want.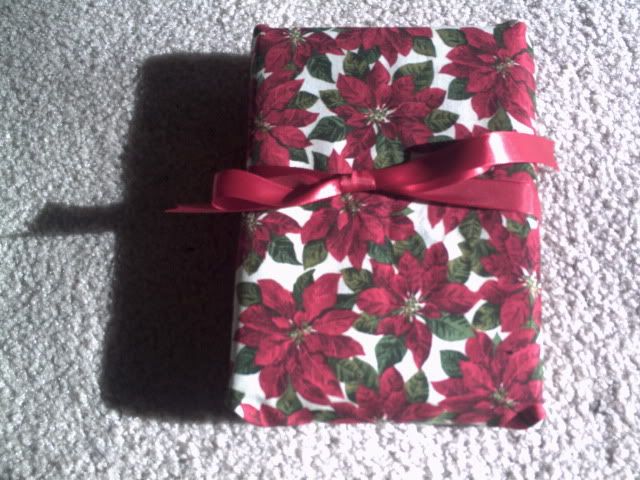 Here's how I wrap a movie with it:
Center the box with the long sides pointing to the sides with the ribbon.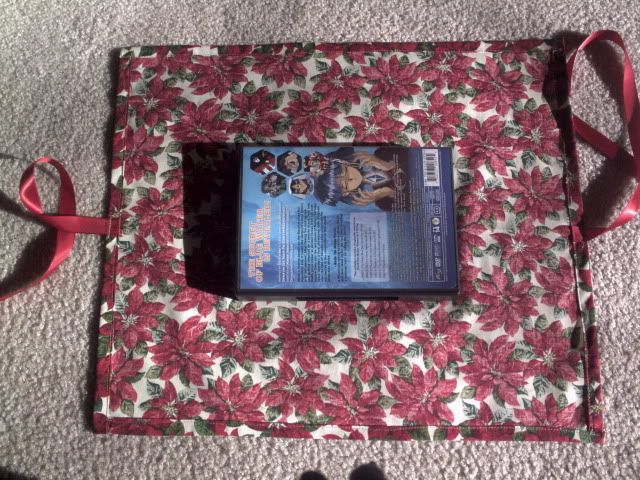 Fold up sides.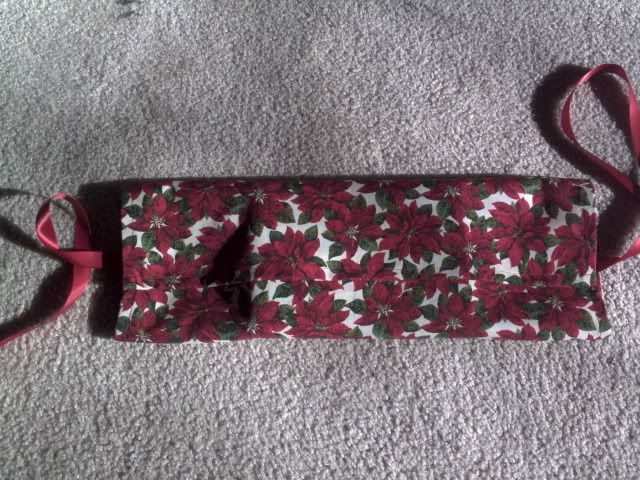 Fold corners to points.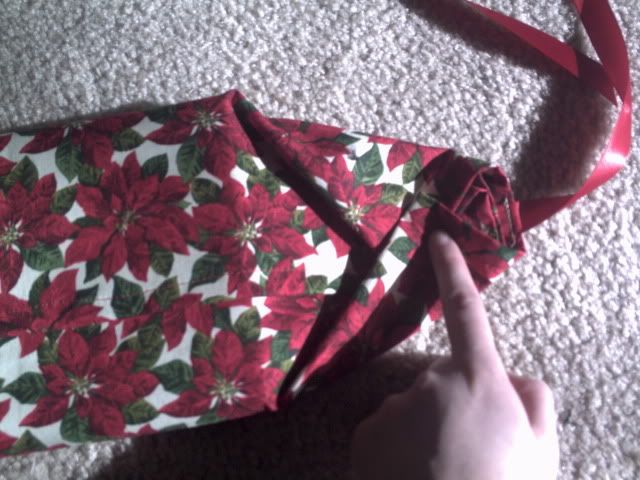 Cross the ribbons.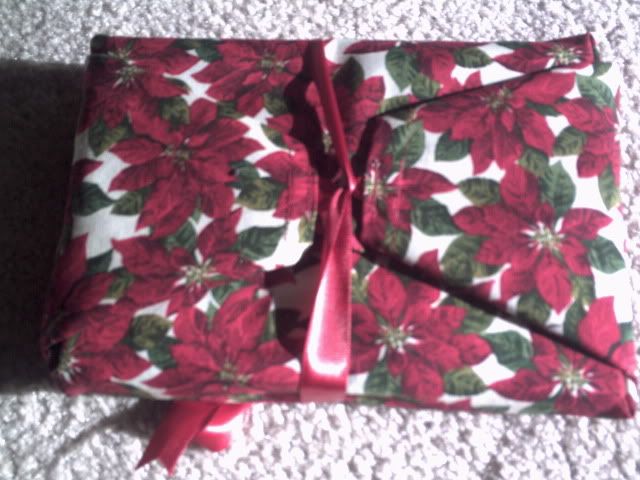 Flip over and tie on the top, and you're done!
These are some other ones I've done so far: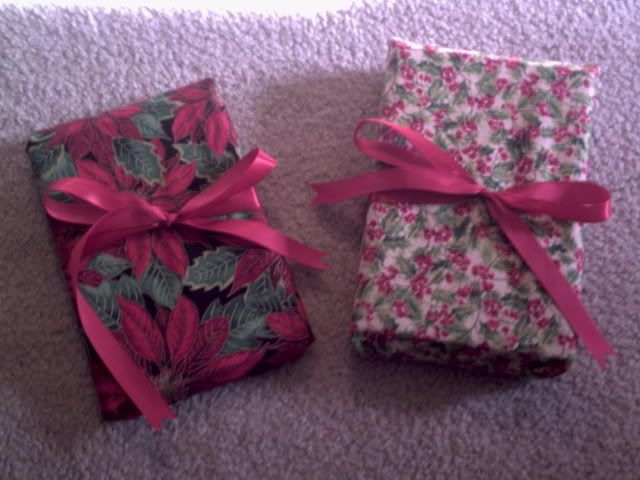 (I apologize if this has been posted before. I seem to recall seeing a similar project to this on craftster maybe last year or so, but a quick search didn't find it. If this was your original idea, please let me know so I can credit you!)