I made this for
spikefan
in the
Movie/TV swap!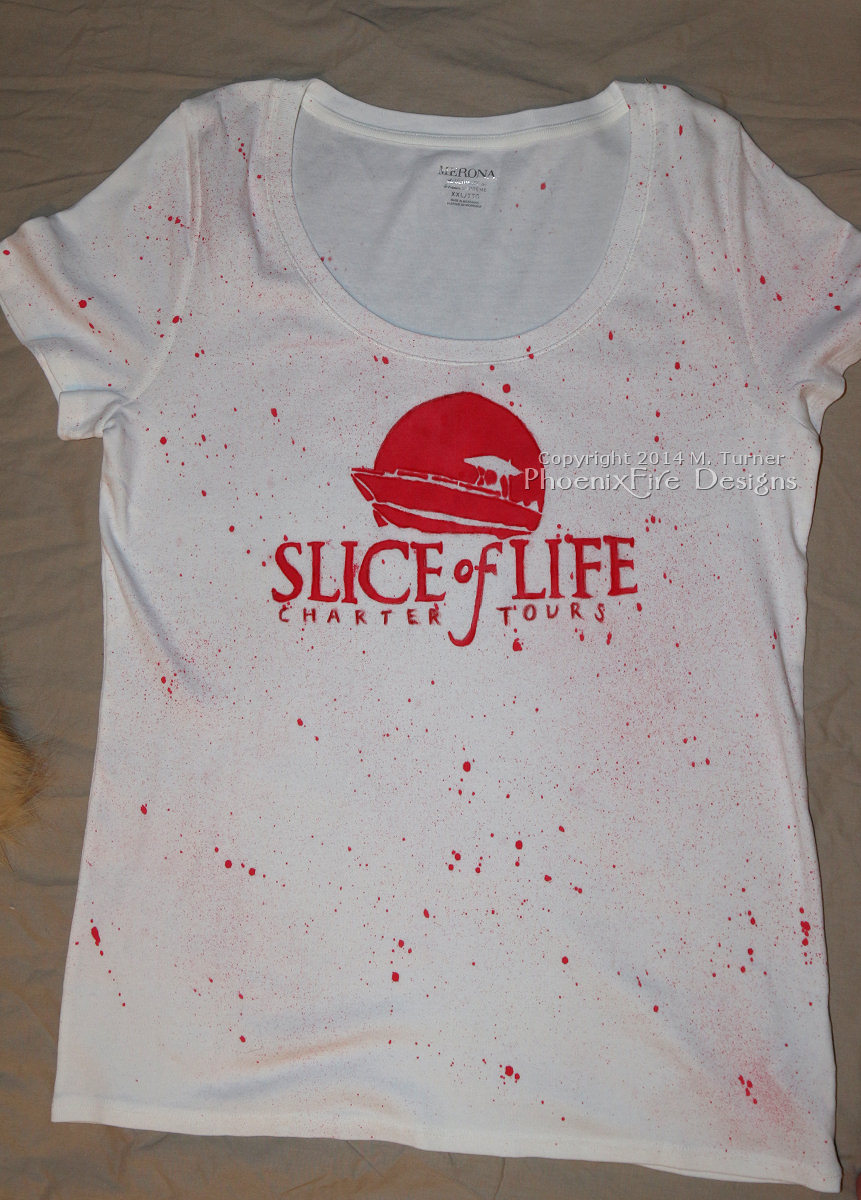 Inspired by Dexter and
this pinned shirt
, I made a reverse version on white so I could add blood splatter. (It only seemed fitting!)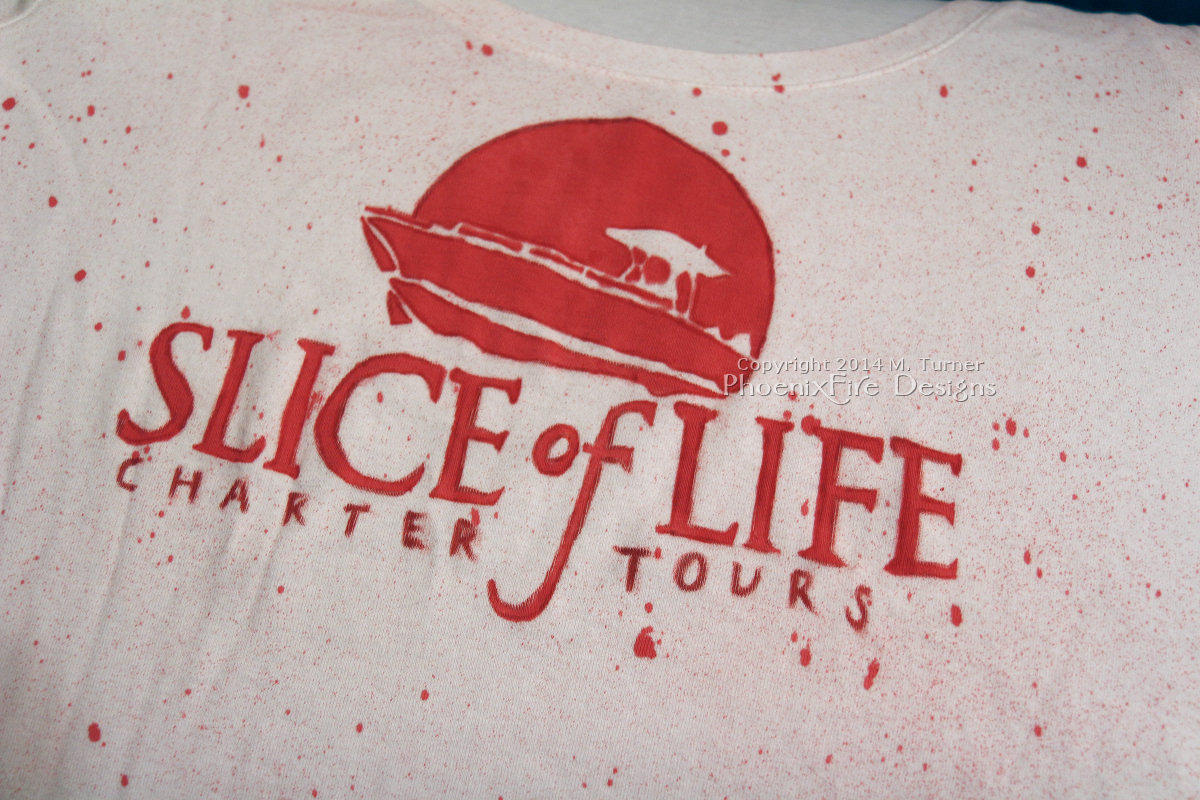 I made with a freezer paper stencil I cut out by hand with an X-acto knife. This is only the 2nd stencil shirt I've ever done and much more detailed than the first one I made. I was really happy with how it came out!
Larger pics and supplies used found on my blog: http://www.phoenixfiredesigns.com/blog/2014/06/dexter-blood-splatter-slice-of-life-shirt/