These wee little tree of life earrings celebrate the four seasons. I used natural gemstone chips in peridot for Spring, dark green aventurine for Summer, carnelian for Autumn and rainbow moonstone for Winter.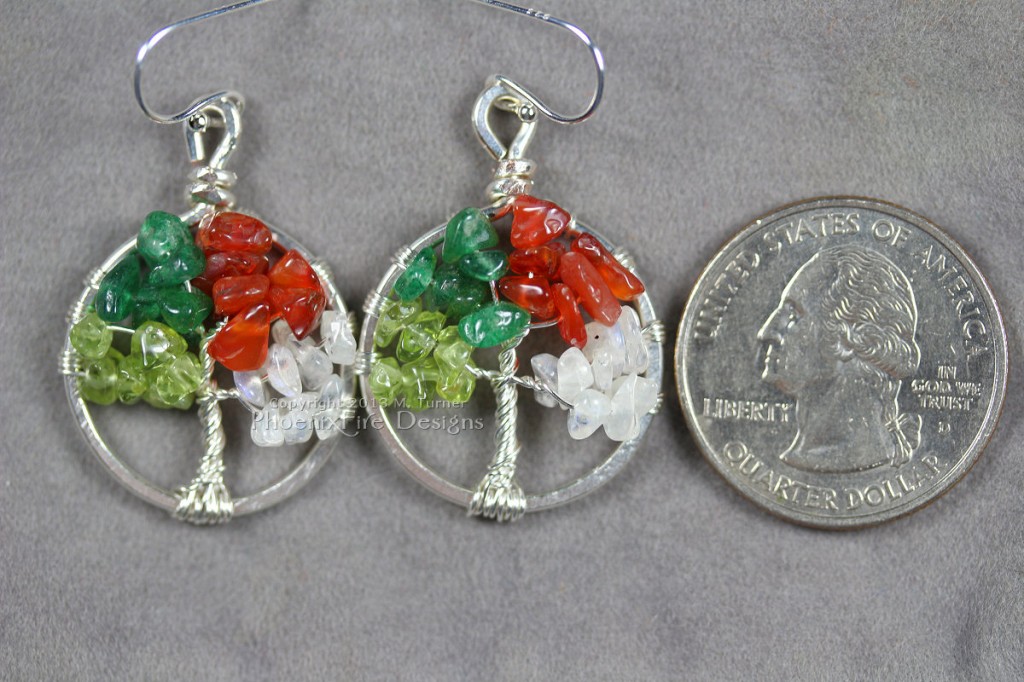 The miniature pendants are just slightly smaller than a US Quarter or a little less than 1 inch/24mm in diameter. It takes a lot of fussy finessing to make them look right!
(This is where being obsessed with a theme and making trees for
so many years
pays off! LOL)
These of course also match the Four Seasons Tree I've made for years too - just a lot smaller!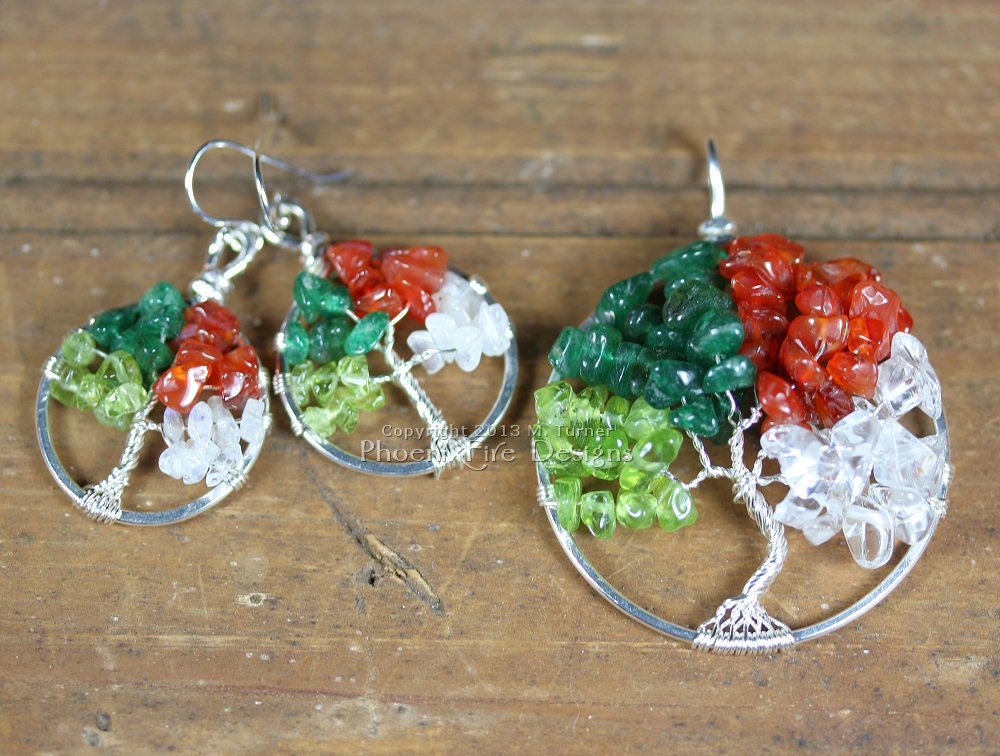 Larger pics/more info in my blog:
http://www.treeoflifependants.com/four-season-tree-of-life-earrings/