These are my first time making bamboo tile pendants. They're a lot of fun! For this set I made Christmasy/Holiday themed ones on a dark mahogany/chocolately brown bamboo.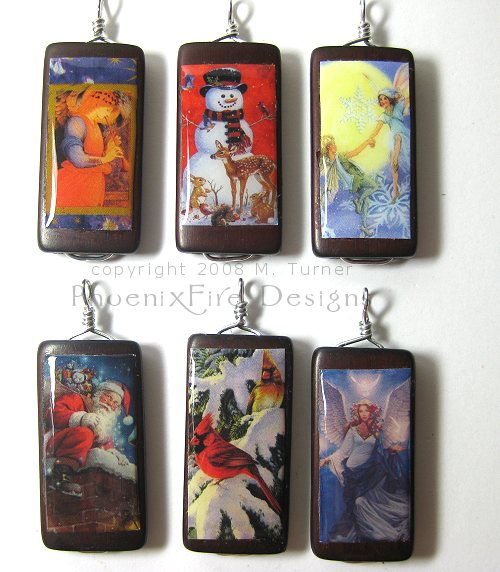 Christmas Angel / Snowman and Animals / Winter Fairies
Santa Claus / Cardinal Birds / Angel of Grace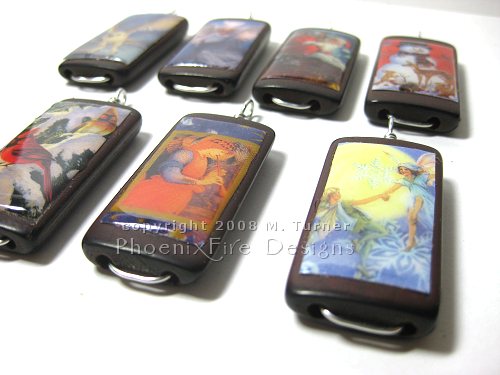 They have a dimensional, high-gloss finish.
And a non Christmas one, a Snowy Owl: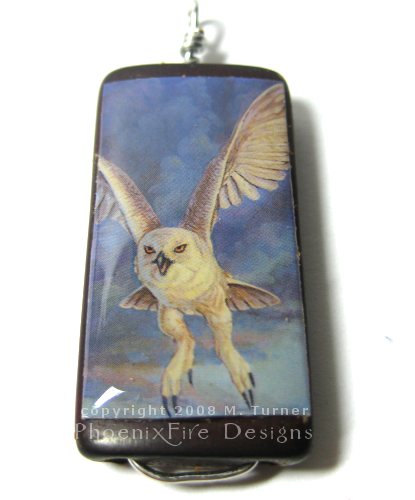 (It makes me think of Hedwig from Harry Potter!)
For scale/size: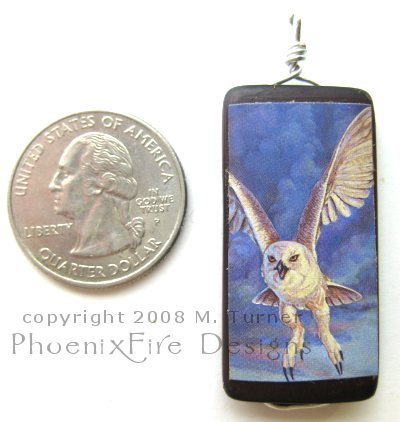 These were fun and pretty addictive. I see myself making more in the future. Thoughts welcome!