I received a message a few weeks ago from someone asking about a custom piece. She really liked the look of the
Agate Slice and Moss Agate Stone Tree of Life Pendant
but wanted something in all silver wire and all white beads. Here's the finished result: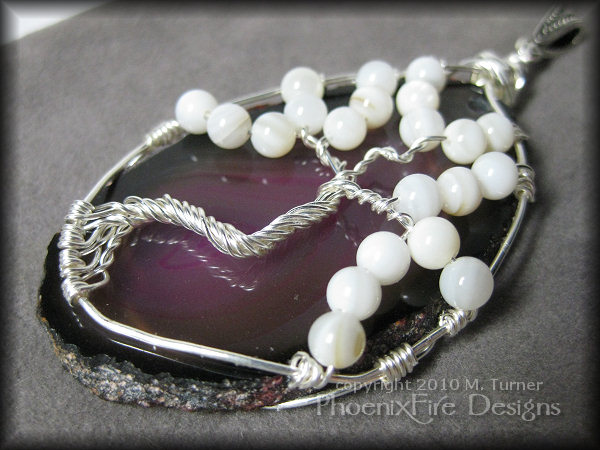 It's always fun turning someone's vision into a real piece that's completely personalized just for them. It's often combinations I wouldn't have thought of and is always a fun challenge turning their idea into reality.
As always, thoughts welcome!