I made this
spikefan
for the
Movie/TV swap
. It's inspired by the Dead Man's Chest belonging to Davy Jones in the Pirates of the Caribbean movie.
(You can see the key I purchased at the PotC attraction at Walt Disney World to go along with it.)
I was working off this pinned inspiration piece:
http://www.deviantart.com/art/Dead-Man-s-Chest-FINAL-79994029
What I did was start with a plain, unfinished wooden box from Joann in a pirate chest style. I didn't want to use polymer clay because I didn't want to have to put a wooden box in the oven. (Seemed like a risky idea. Google said some people do it but there can be shrinkage and issues with water being released from the wood which can cause the polymer clay to come off.) I needed something air dry so I looked into options.
After some experimenting, I wound up with LaDoll Air Dry Stone Clay to add all the embellishments and details. I had never used it before but it was just like real clay and I was able to slightly wet it to blend, push and smooth it out as I sculpted it on the box.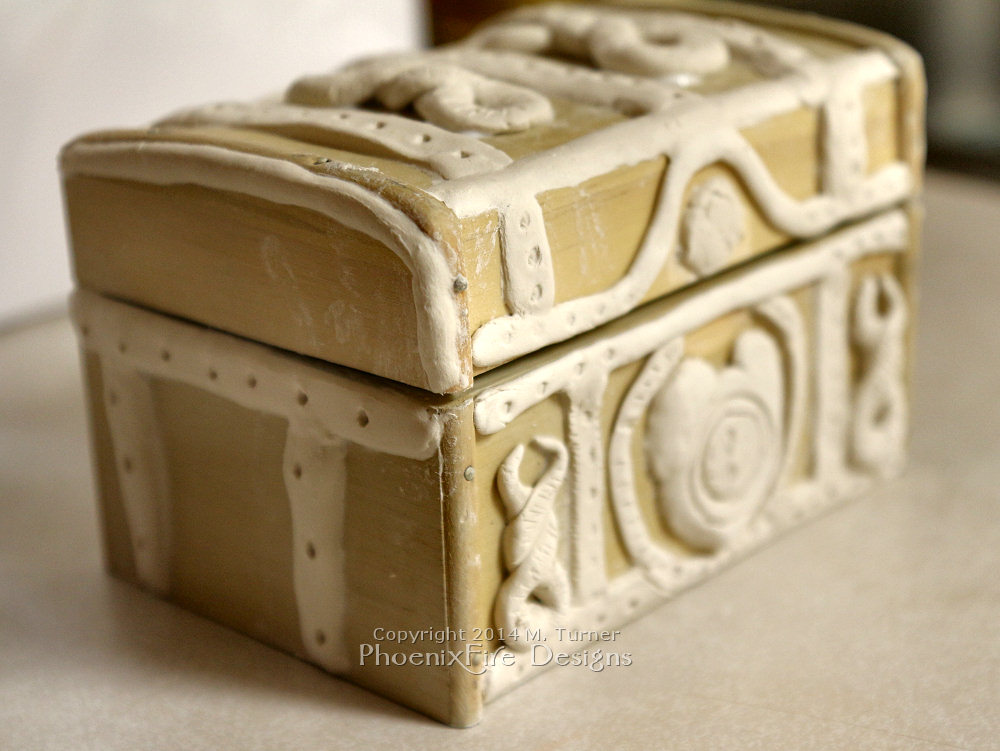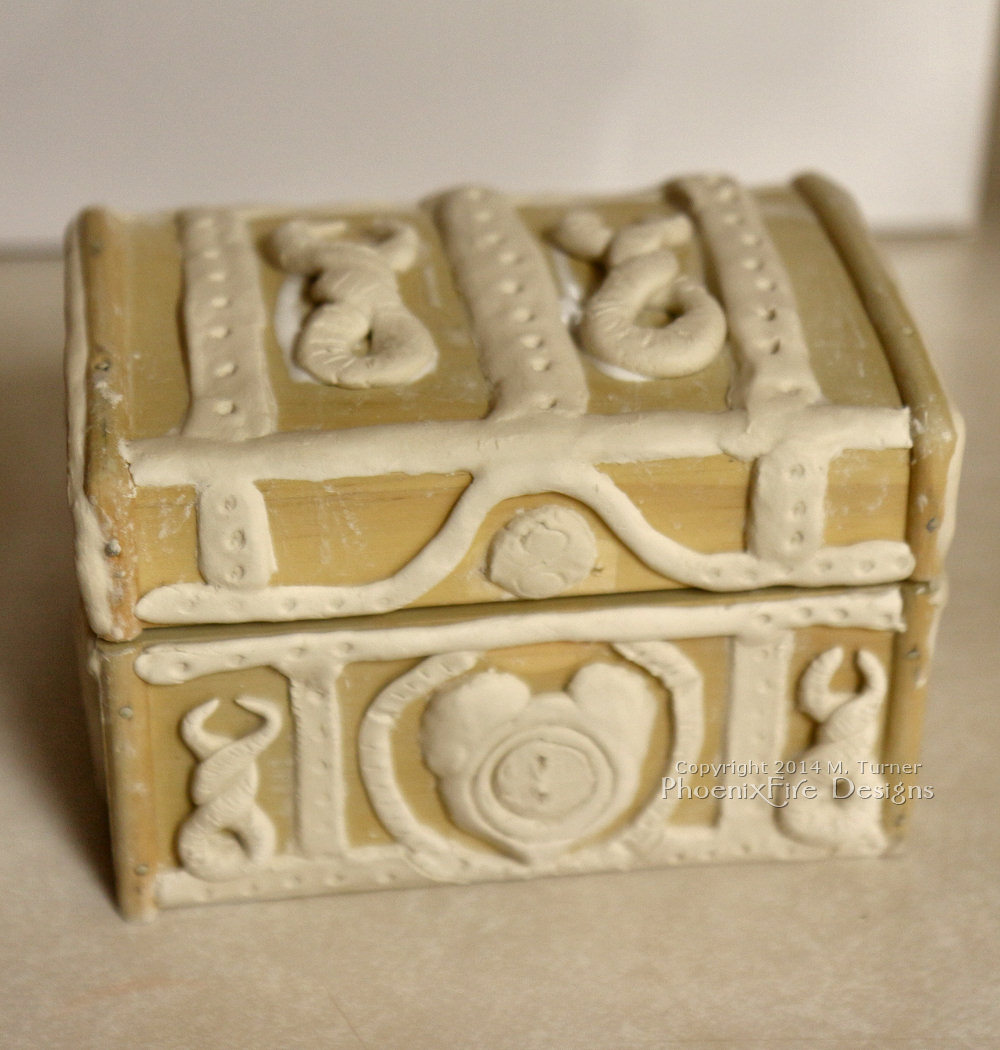 I put it up on a shelf for about 4-5 days to cure. When it was done, it was hard and perfect. La Doll can be painted with just about anything, so I used several colors of regular acrylic paint to give it aging and weathering. Accents with a gold metallic Sharpie finished it off.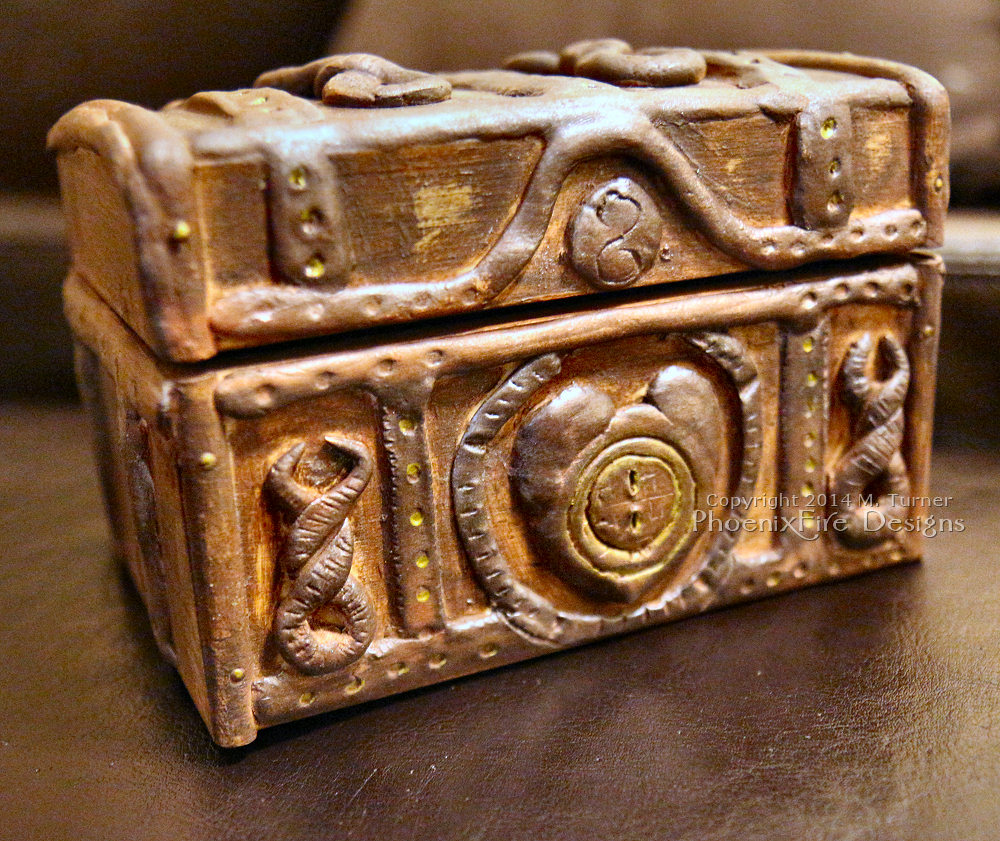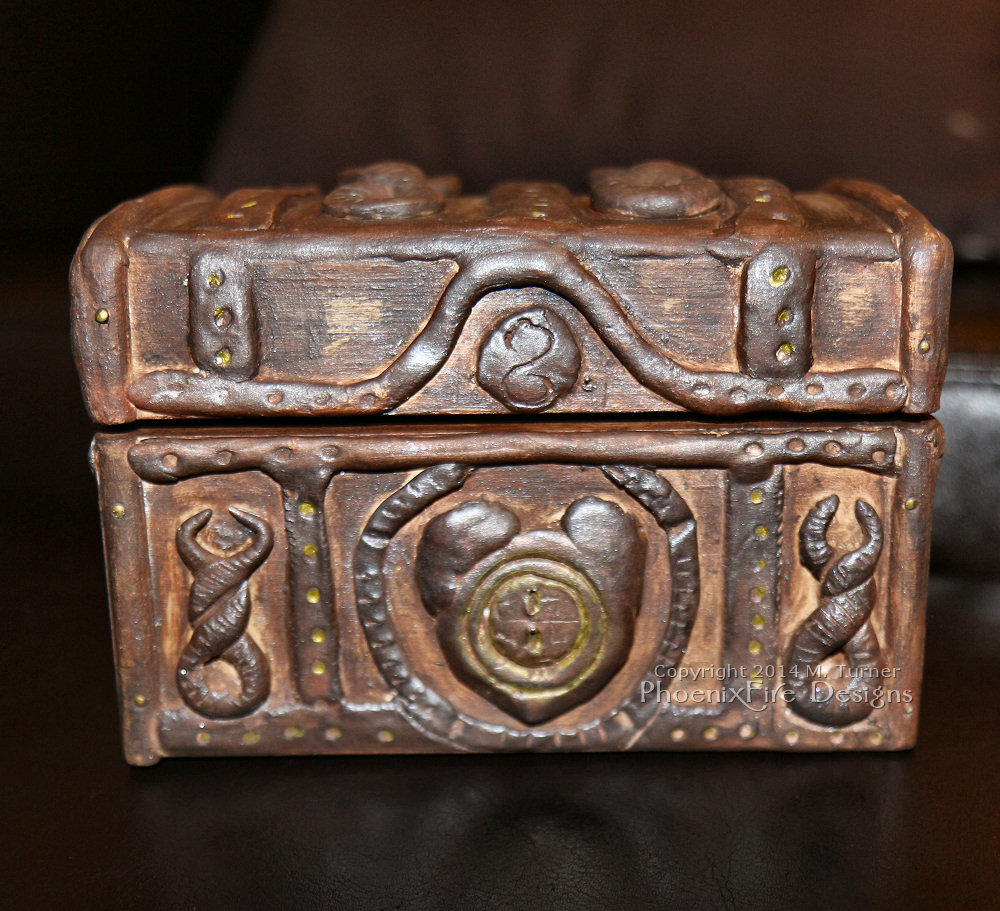 Even though I had never done anything like it before, it worked out really well. I quite liked the product and I was really pleased with how it turned out too!
Larger photos and more details can be seen here in my blog: http://www.phoenixfiredesigns.com/blog/2014/06/dead-mans-chest-from-pirates-of-the-caribbean/