I was inspired by the wonderful Cheshire Cat I saw earlier on this board and really took the time to try and create a Snape pumpkin this year.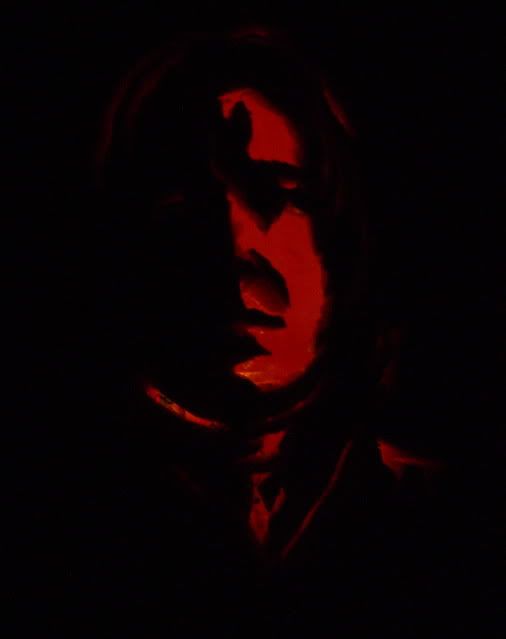 Here he is. I know he's not perfect or anything but I don't think it's half-bad.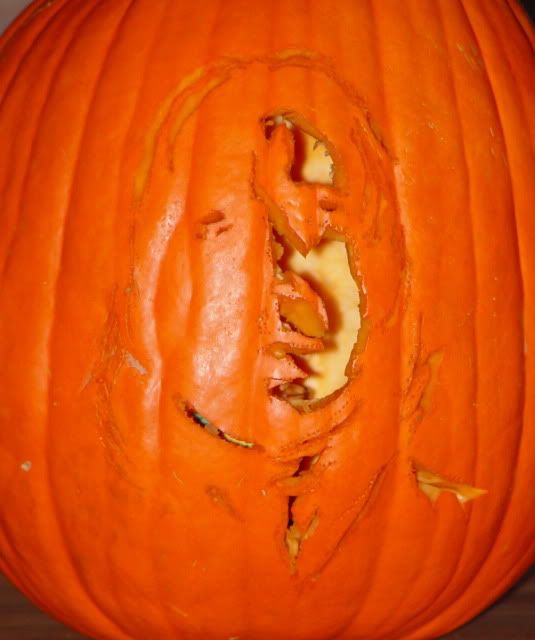 Here's the pumpkin in the flash light. The left side hair didn't show up, nor did the eye but I can still tell who it is. I like it!
I got the stencil at Pink Ray Gun's site here.
http://www.pinkraygun.com/wp-content/uploads/Pumpkin-Templates/Harry-Potter-Snape-free-pumpkin-stencil.pdf
Happy Halloween everyone!