Yes, it's another Alan Rickman afghan.
This is an afghan I've made from a portrait drawing of Alan done by artist Cynthia Petrovic.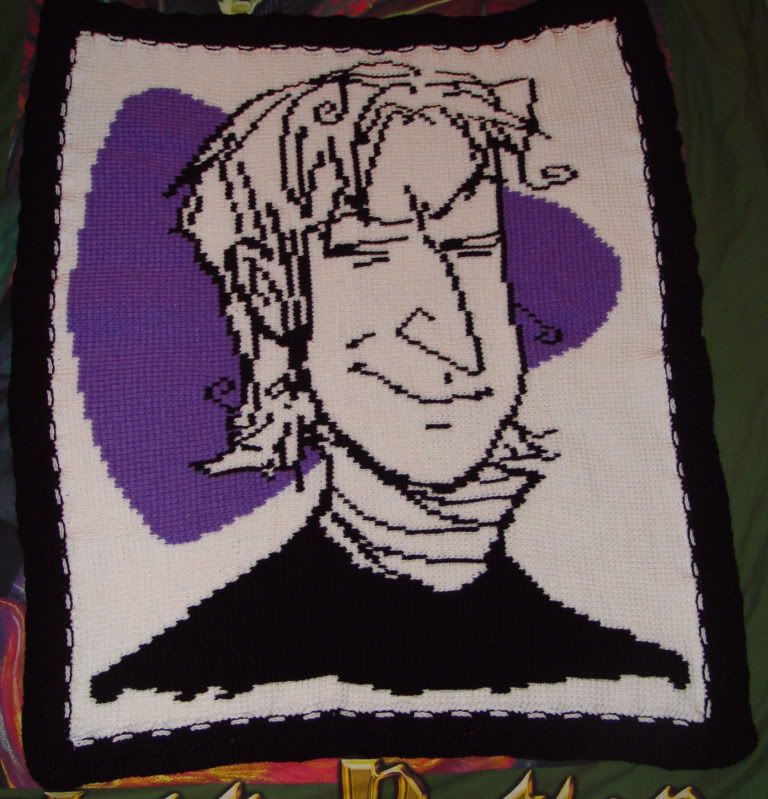 I found the drawing on her "artwork lab" page at her website
http://www.tangoland.com/
(She has a few others of Alan in different roles such as Mesmer and Slope for any of you die-hard Rickman fans out there.)
Cynthia is also the one responsible for the hilarious You Tube video "A Day With Alan Rickman"
http://www.youtube.com/watch?v=6xLMqqs-ZKc
from a few years ago.
Anyway, the afghan is tunisian crocheted using a size J cabled afghan hook.
I used Red Heart yarn in black, white, and lavender. (I added the lavender triangle in the background to give it some color. I wanted it to look like a swanky boomerang but it looks more like the triangle on a "record" button of a tape player). LOL!
I also made an afghan, which I sent to her, of two of her RedTango cats.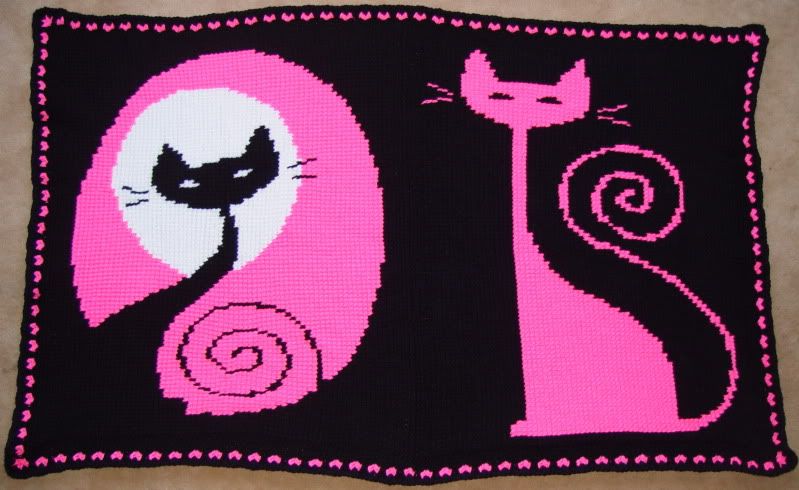 These were from two Livejournal icons she has available on her free downloads page at the same website above.
I used the size J cabled hook again and Red Heart yarn too. The pink is called Pretty n Pink. It's really a hot pink!
She really liked the afghan!