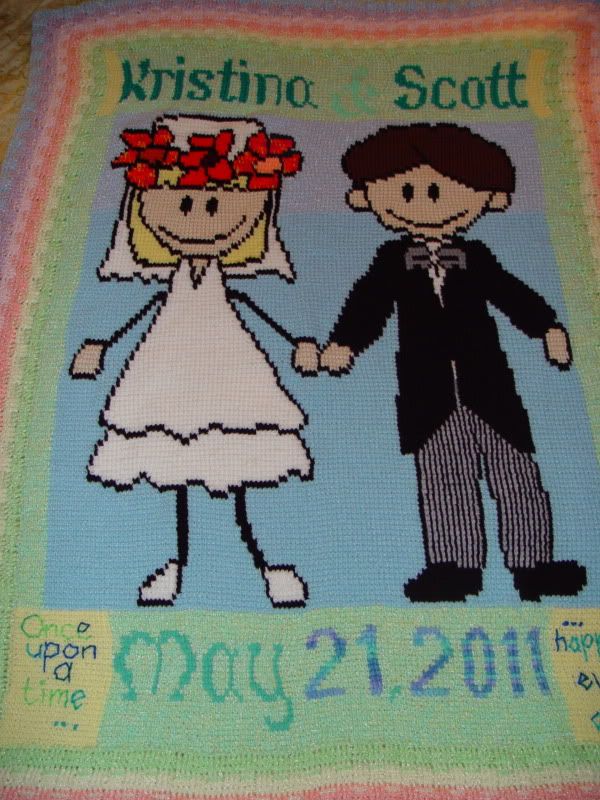 No, it's not William and Kate. LOL! It's my son and his soon-to-be bride.
I've been working on this a while now.
The wedding countdown has reached three weeks and I'm finally done!
I can't even post this in my blog until after the wedding so no one sees it. But I'm positive it will be safe to post it here.
I tried to fit most of it into the photo.
It's sort of a 'fairy tale / child's coloring version of a wedding' ; theme.
For the stick figures I used a free template offered here.
http://crafteeguiri.blogspot.com/2010/03/free-digi-stamp-wedding-couple.html
It was designed to be used for cards or stamping but I just uploaded the picture to microrevolt and graphed it.
For the names and date I graphed them at a celtic cross stitch site here.
http://www.celticxstitch.ie/cgi-bin/stitches.cgi
I used Bernat Baby Coordinates baby yarns which have a sparkly silvery thread running through the yarn in each skein. It's nice, soft, lightweight and also kept up the fairy tale theme. The border was done with a basketweave stitch to look like a rainbow. I took a couple more shots to try and get the border in too...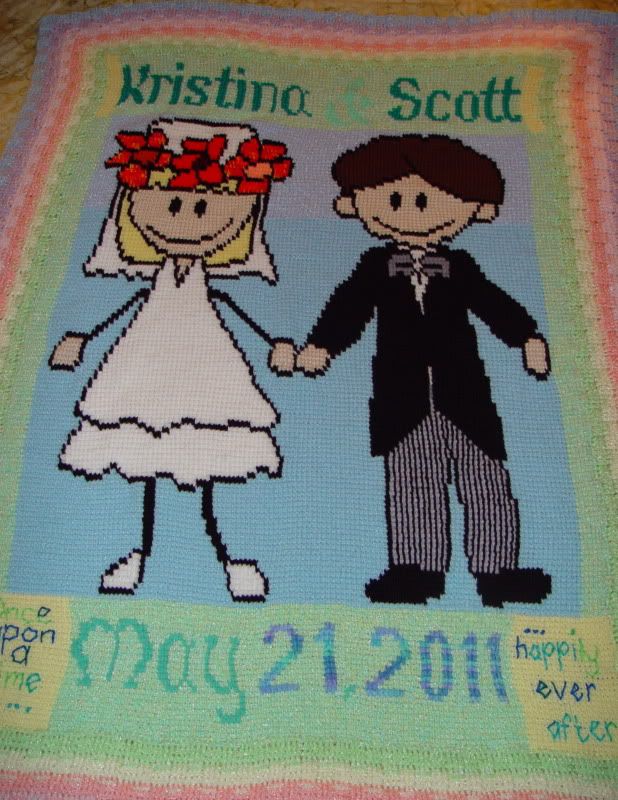 and
I just free-handed the "Once upon a time... happily ever after." part with a variegated yarn.
I'm so happy I finished in time.
This is my oldest son and my first child to get married so I'm pretty nervous yet excited and happy for them!