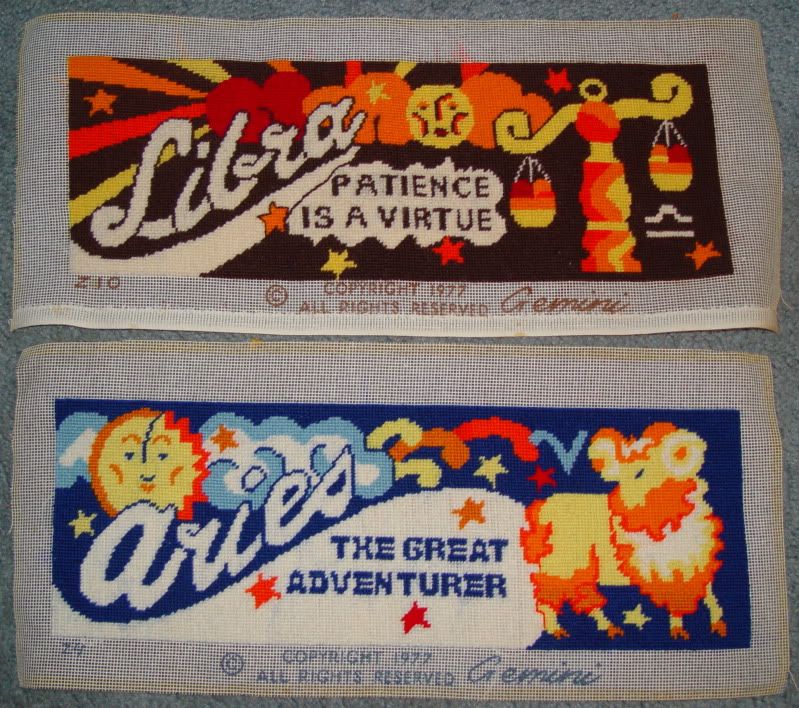 These are two Zodiac vintage
Gemini
needlepoint kits from 1977.
I bought the kits on etsy.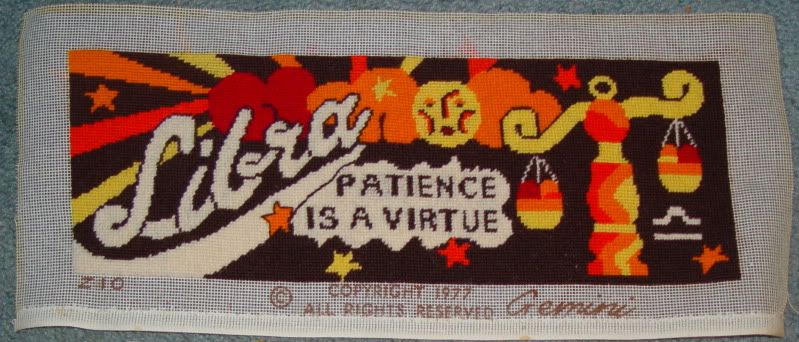 The Libra one had about an inch done on one corner and that was it.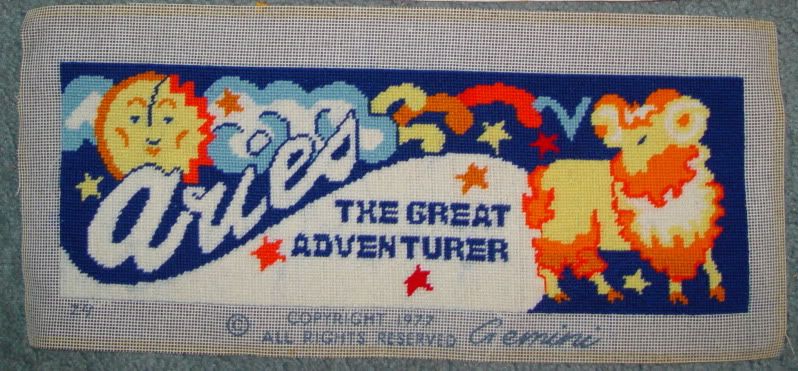 The Aries one wasn't worked at all.
I finished the Libra needlepoint in December and the Aries one in January.
The kits had real Persian wool too. Great quality and they just don't make graphics like these anymore.
I love retro vintage needlepoints!