Just got this cute little guy out of the kiln. He's big enough for a large cup/mug of tea.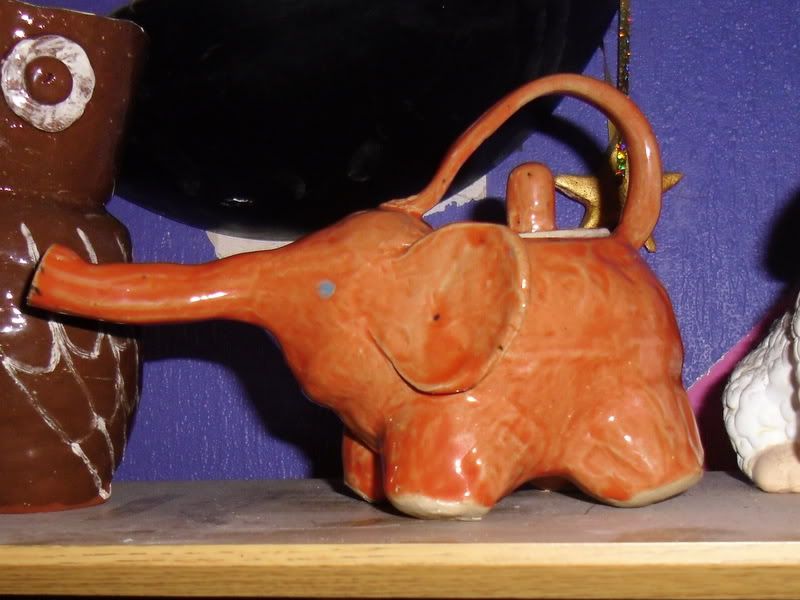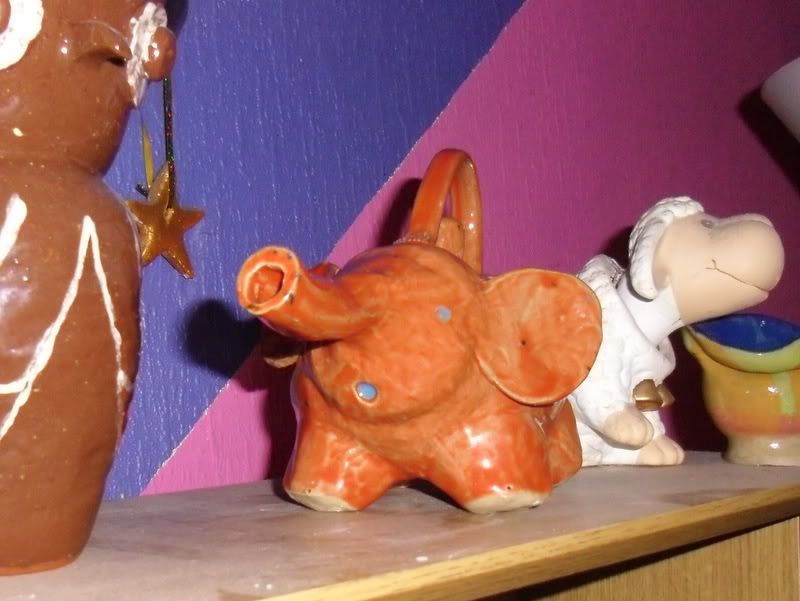 He's hand built stoneware, using double pinch pots for body and pinch pots for head and feet. Glaze is Helion by Scarva.
I really need to work on the lids when hand building. Still haven't got it right.