I finished chelleyf's towel and I'll be shipping it out tomorrow.
I've always wanted to do this pattern. I think its adorable. I made the kitty look like my cutie pie Mojo although he wouldn't be caught dead in that hat.
His pic for reference.
And the towel.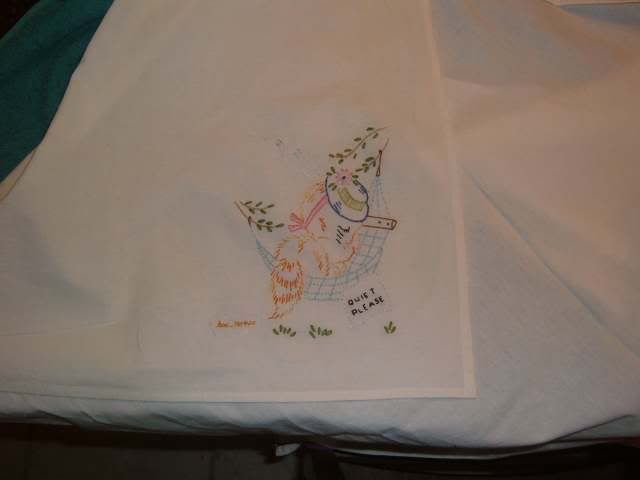 Closeup
Your towel is HUGE chelleyf but it was great to stitch on. Loved it!
I've already picked out the pattern I'm going to use for Bee's towel. I'll transfer it and work on the towel tomorrow after work.