the work in progress...lots o' pictures!
first session...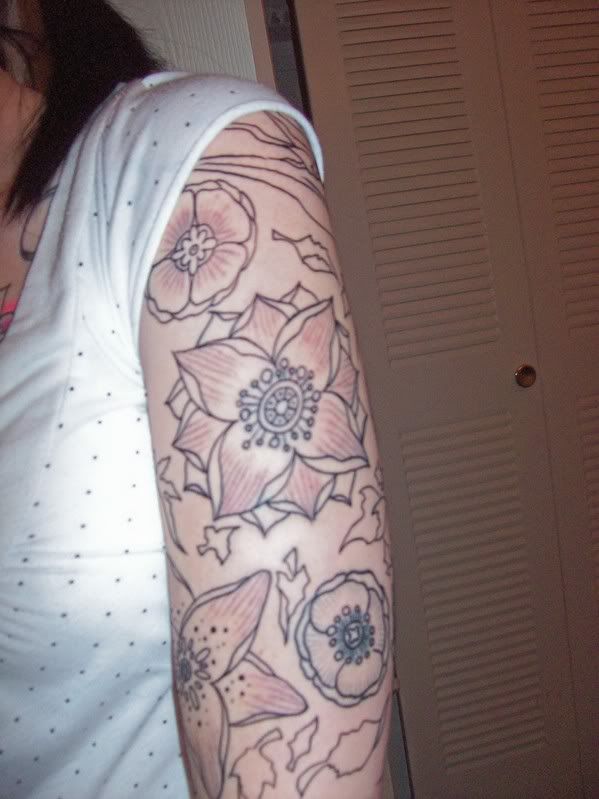 second session...a little bit bruised.
and finally..the end result!
one of my friends told me my arm looked like a cupcake covered in "sprankles"!
it was finally finished 2 weeks before my wedding in september. good timing!
i love it love it. all the flowers represent members of my family according to their horoscopes.