I miss my pottery class.
This bowl is handbuilt (coil method)- no wheels necessary, but for the firing, I suggest befriending someone with a kiln and raku pit, or someone in a local college with ties to the art department. I wish those items weren't so darned expensive - and were apartment friendly.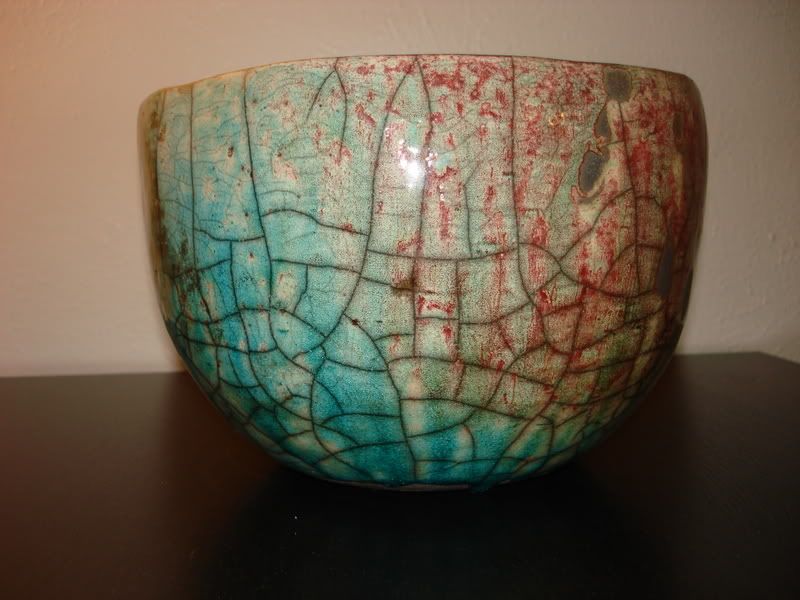 The glaze is supposed to be all blue-green, but the red area is where it got too close to the fire and fired hotter than intended. Normally, not so great, but for this piece, I think it's pretty. I like leaving finger marks - they ended up like seeds - it's my watermelon bowl!
If you haven't tried pottery, but you like handicrafts - I warn you, it's addictive...you will love it and dream of owning a gas kiln...and if you're like me, you will get clay on every item of clothing you own and get it in your hair as you throw pots.