Well..er...I used LauPre's tutorial for leg warmers but changed it because I a) didn't have fleece (I used corduroy) and I also wanted long tapered ones.
Unfortunately, since I only had small scraps of fleece the lining is pieced together, like this.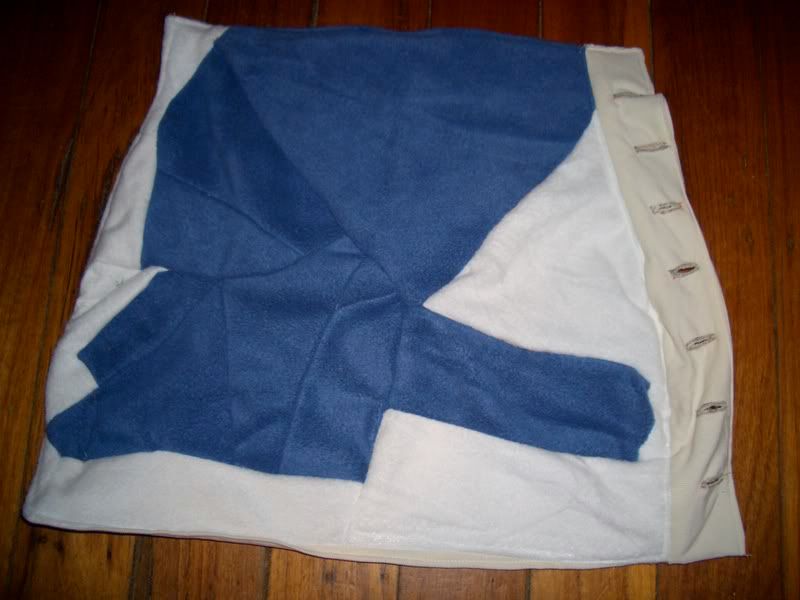 And that made the leg warmer really bulky! It looks like I've got some sort of bandage on..it's really really warm, but looks a bit silly.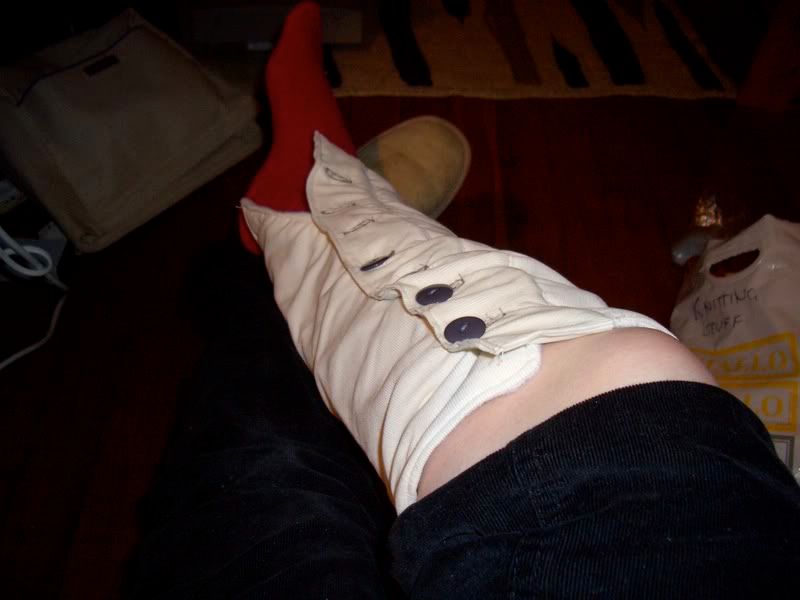 I feel like I'm going to have to unpick it, take out the lining and just replace it with another layer of corduroy. It won't be as warm but it won't be as lumpy either. I haven't made the other legwarmer yet so I will trial it with two layers of corduroy. It's just a bit of a shame really that I went to this much trouble.
That's why I've only sewed on four buttons..cause I don't want to go to all the bother of cutting them off again!
What do you think? Should I unpick it and resew with another layer of corduroy?