Here is just a glimpse of the amazing clothing projects that were made in 2008 (in no particular order)! Thank you to everyone for sharing your projects and inspiring us all!
skarinja
shows off her
pop art inspired high wasted skirt
smarmyclothes
shows off some amazing
prom dresses made from t-shirts
gothfoxdesigns
posted her
Steampunk Vampire Hunter outfit
http://www.gothfox.com/gallery/steamygf.jpg
Petrifiera
shared a
t-shirt that she drew on with fabric markers
bleachrainbow
made an awesome
embroidered jellyfish skirt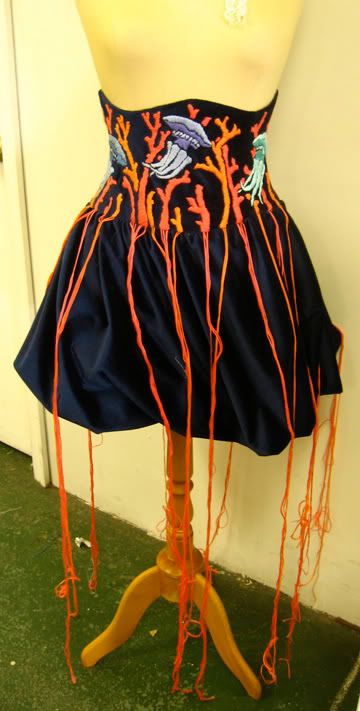 hobaker
showed off her
prom dress
crafterbation
Hand cut felt applique Cooking Mama Apron
http://www.crafterbation.org/wp-content/uploads/2008/04/finished-apron-1-420x419.jpg
Theperilouspopsicle
made her
prom dress out of skittles wrappers
pinkukulele
showed us her
wedding dress
Calliel
did a
5 stages of grief hat series
l
ucifers
angel made a
dress out of a pair of jeans
Congratulations to everyone and thank you again for sharing your wonderful creations with us!