I like Alice in wonderland a lot. The books and Disney cartoon are probably my favorite. I was looking around the internet for patterns and I found a tutorial for this hat pincushion inspired by the Mad Hatter's hat. The tutorial is here:
http://beacrafter.com/crochet-mini-mad-hatter-hat/
. Mine came out a little fuzzy because I used a wool blend yarn. I cut out a piece of felt and glued it to the bottom to hold the stuffing in.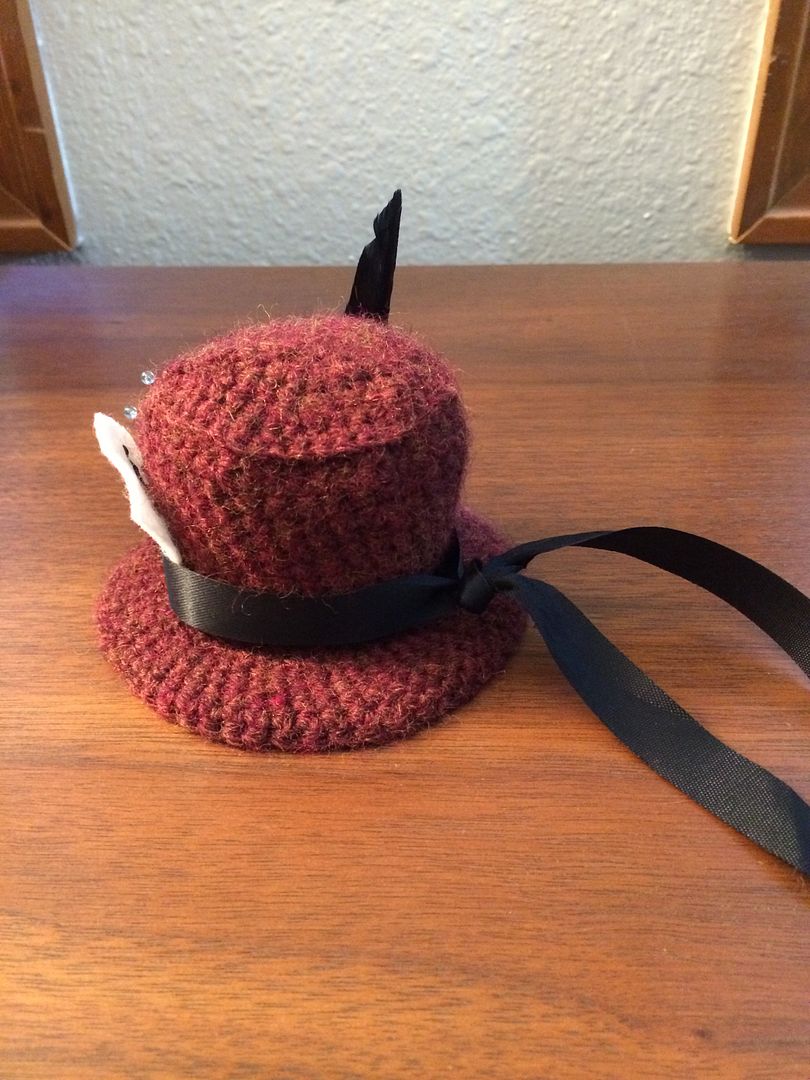 And my good-natured cat was kind enough to model the hat. Don't mind the lump on his head, it's harmless.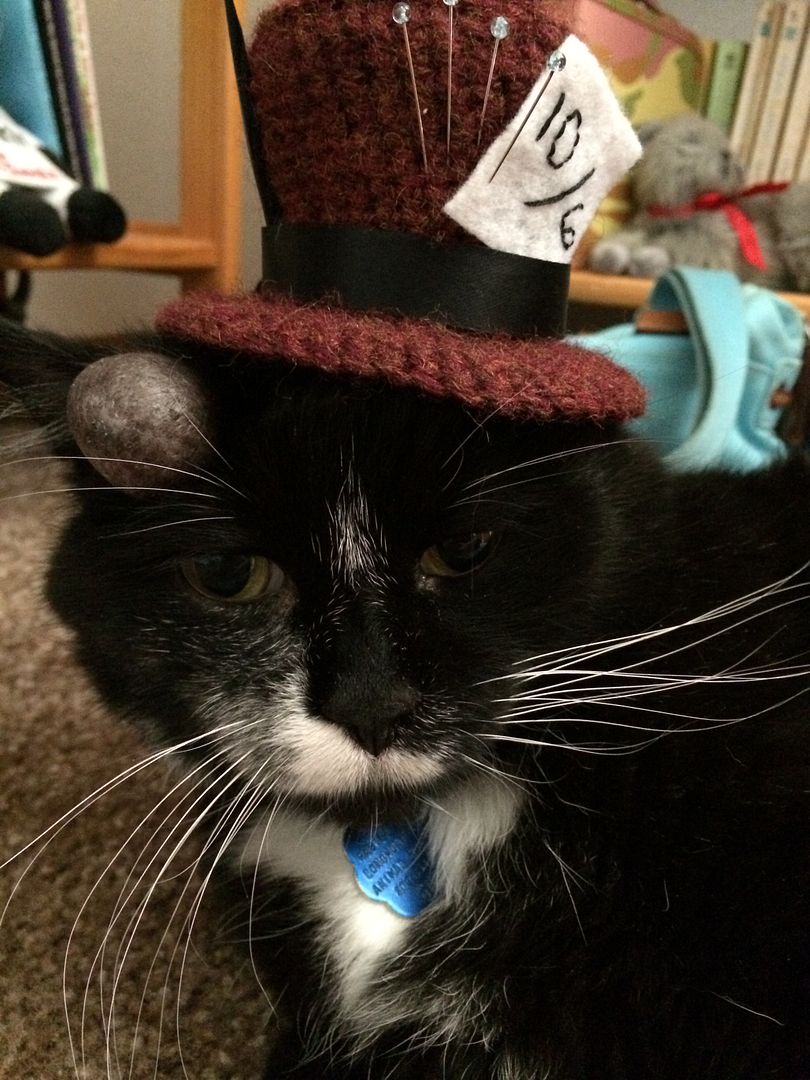 This was really quick and fun to make. As always C & C welcome.