This custom has been mostly done for a while. She started out with a crocheted skirt and scarf, but I raided my mom's Christmas fabric and found this cool snowflake stuff. Her crown is a belt that came with an Abbey Bominable doll.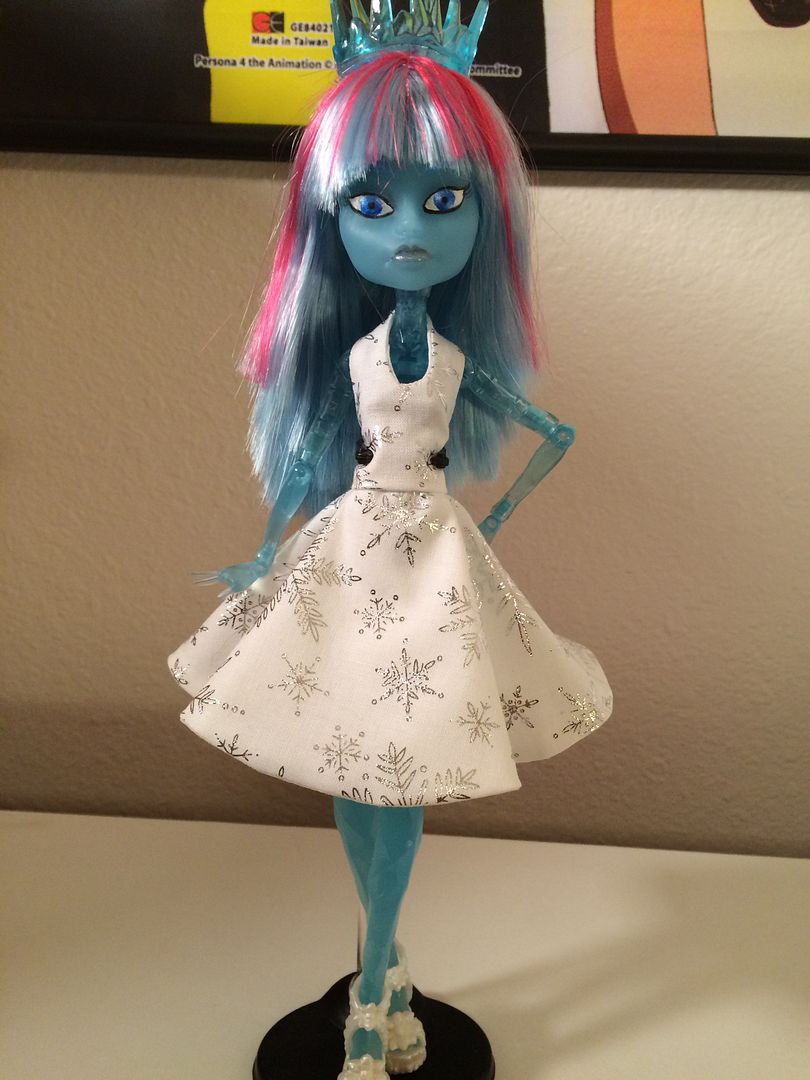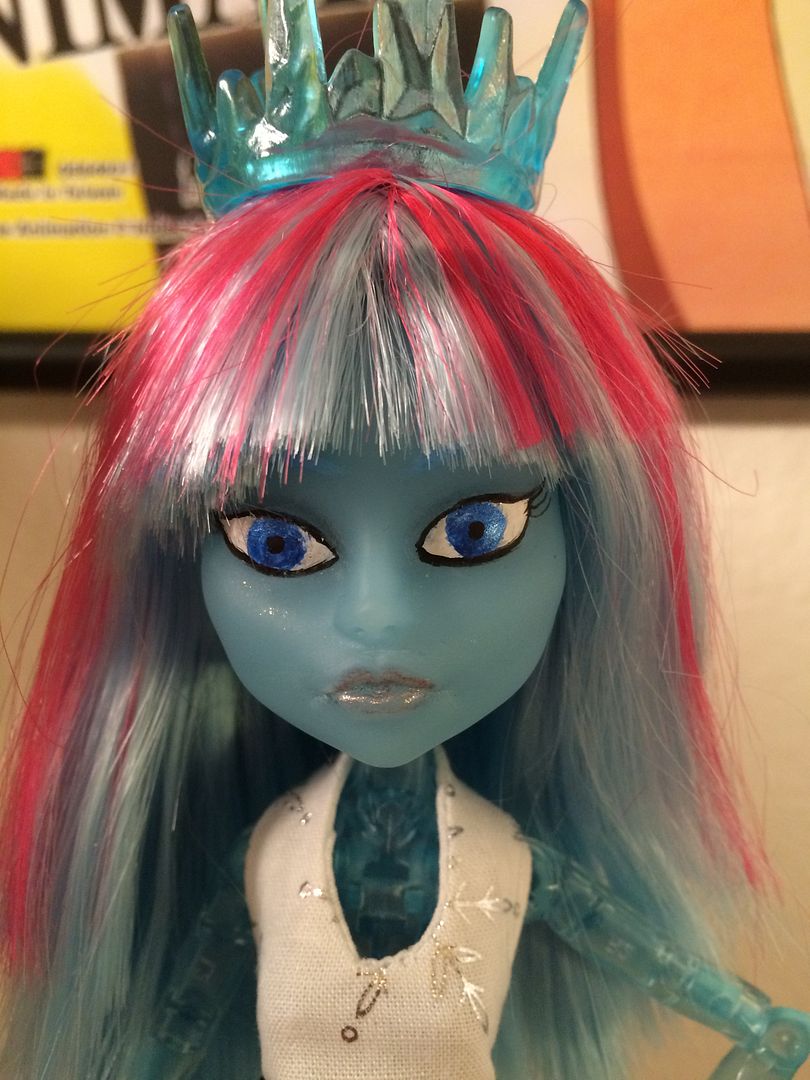 Some Christmas/winter dresses also made from fabric raided from Mom's stash
Trippy warped checkers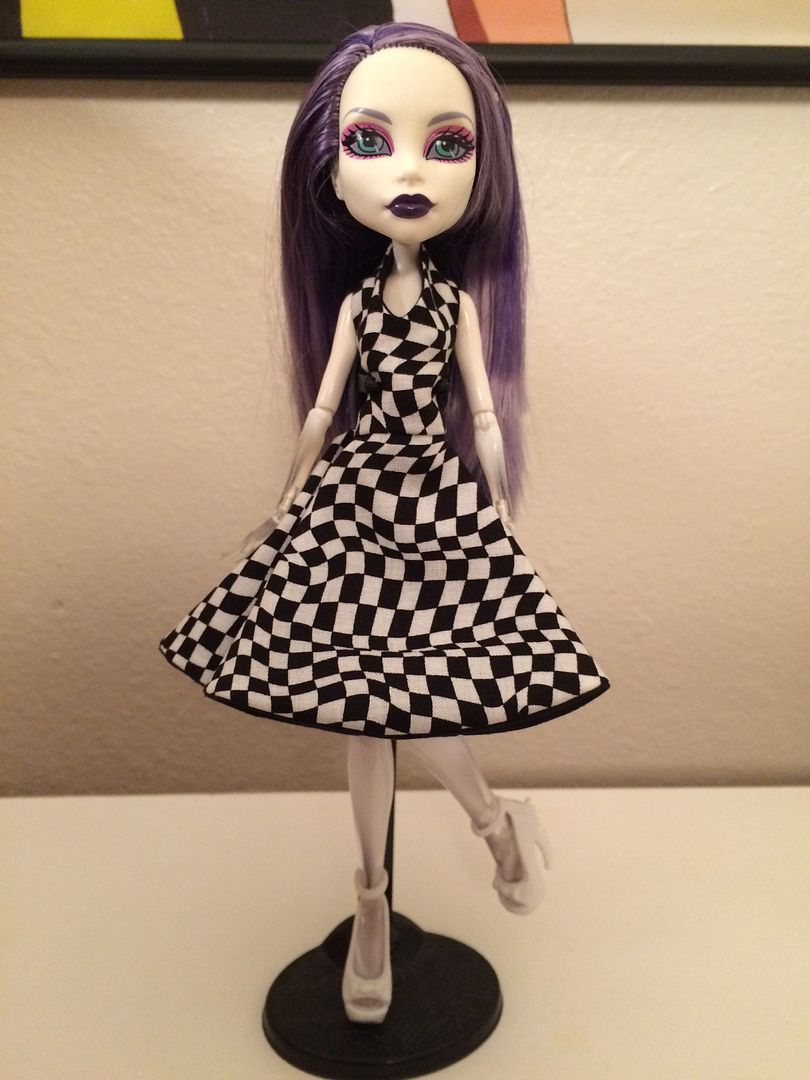 Halter dress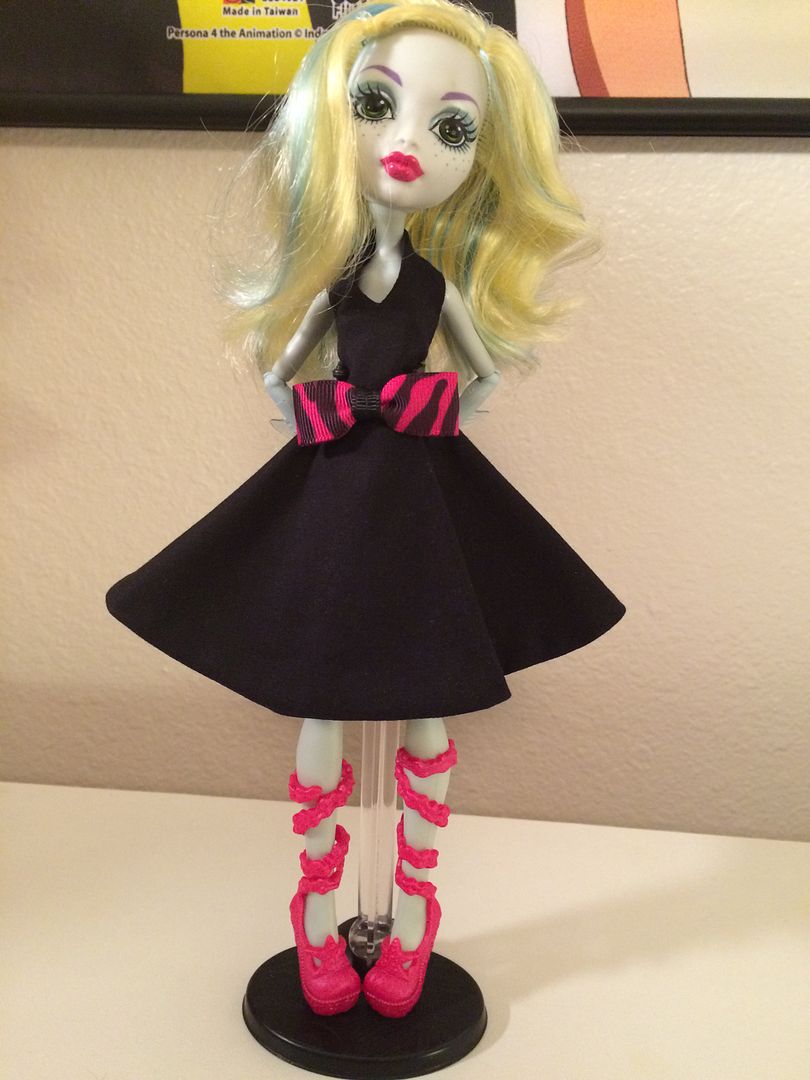 Leggings and a halter top because I didn't like the clothes this doll came with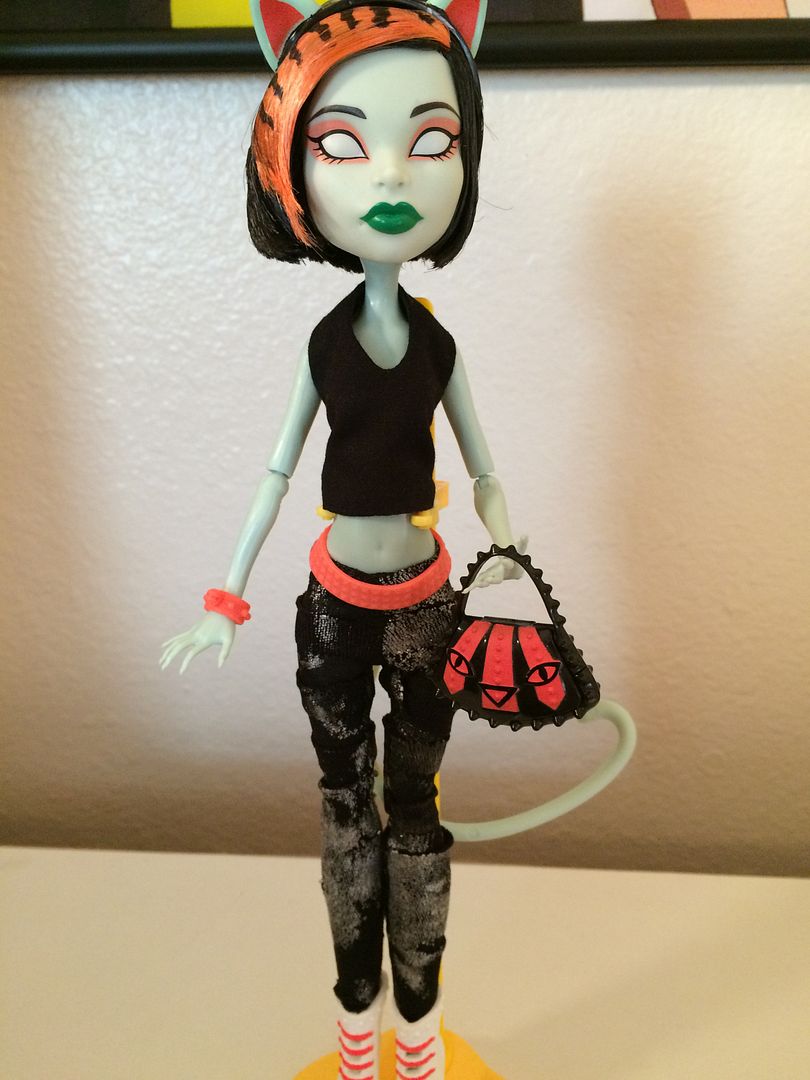 And an uncharacteristic (for MH) sundress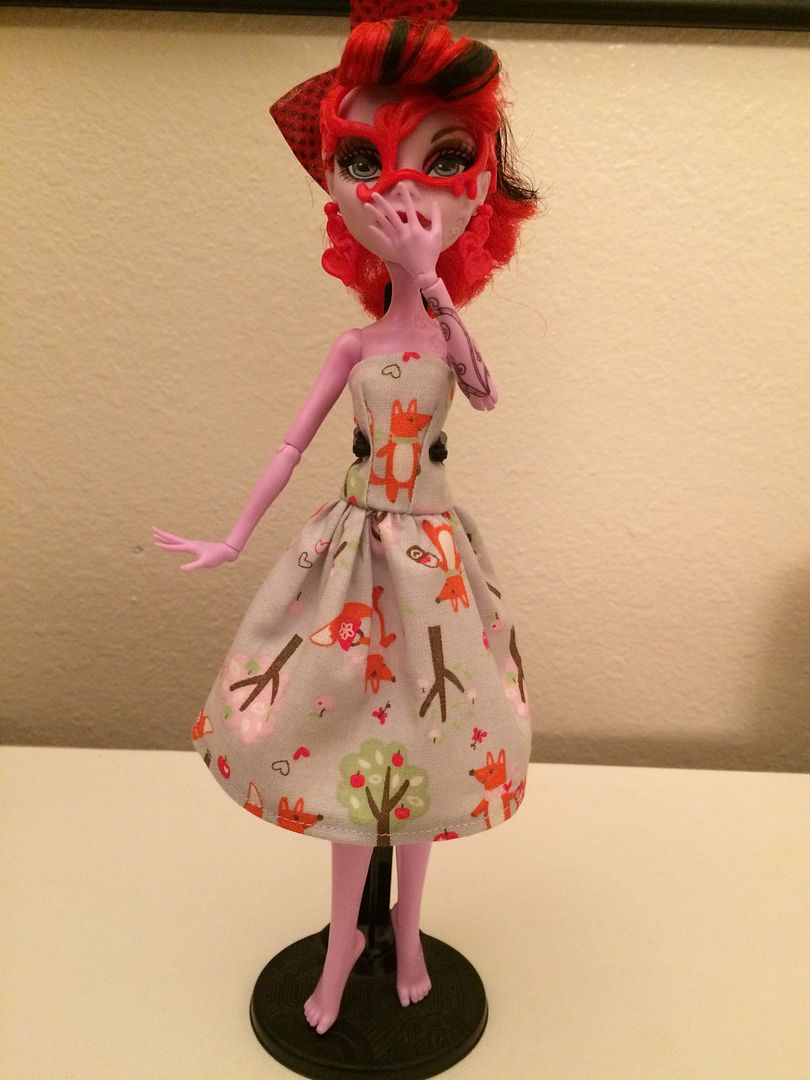 I'm glad I was finally able to finish the Ice Princess. I had a lot of fun making all of this stuff.