Featured project? Cool!
gaudiknight- I have to admit, I didn't want to do "cute and colorful" at first because it's not really my (or my doll's) style. But I thought I'd give it a try with different fabrics and I'm really happy with how they came out! I did just the sundress without any leggings or arm warmers and it turned out cute, too.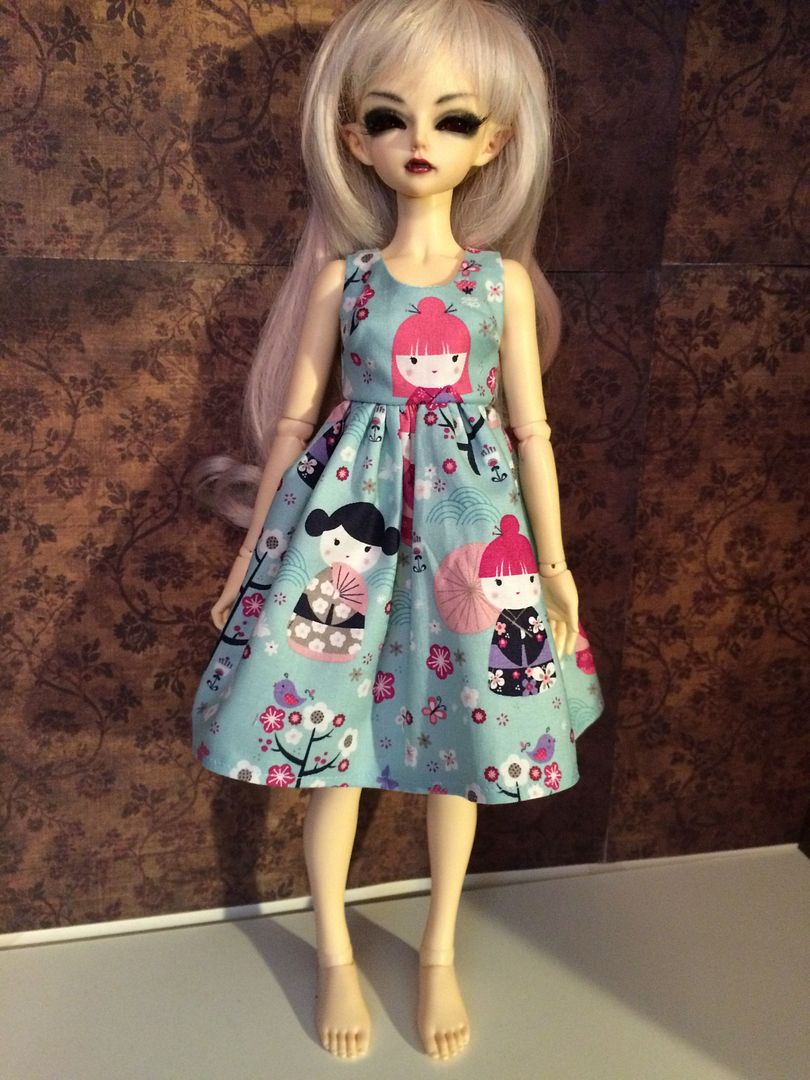 As far as the other dress, it's actually a pattern for Ellowyne Wilde, but it works for slim MSD. I didn't have enough of some of the fabrics for all 8 skirt panels. The butterfly one only has 5 skirt panels, and the brown one has 6 or 7. It still turns out really cute if you don't do all 8 panels, so play around with it and see what looks best.