For those of you who aren't familiar, Morrigan is a character from the video game Dragon Age. Here's a terrible reference for her outfit (it's hard to find a clear picture of the whole thing):
http://dragonage.wikia.com/wiki/Morrigan%27s_Robes
. I'm going to Denver Comic Con this week and I thought I might want to take my doll. But she needed something to wear! Her hair kind of looks like Morrigan's, and I thought it would be a fairly easy cosplay. Not bad for having no idea what I'm doing and $6.
Her top is panne velvet, sleeves, cuffs and boots are fake stretchy leather. The necklace is a pendant I found on clearance at Hobby Lobby.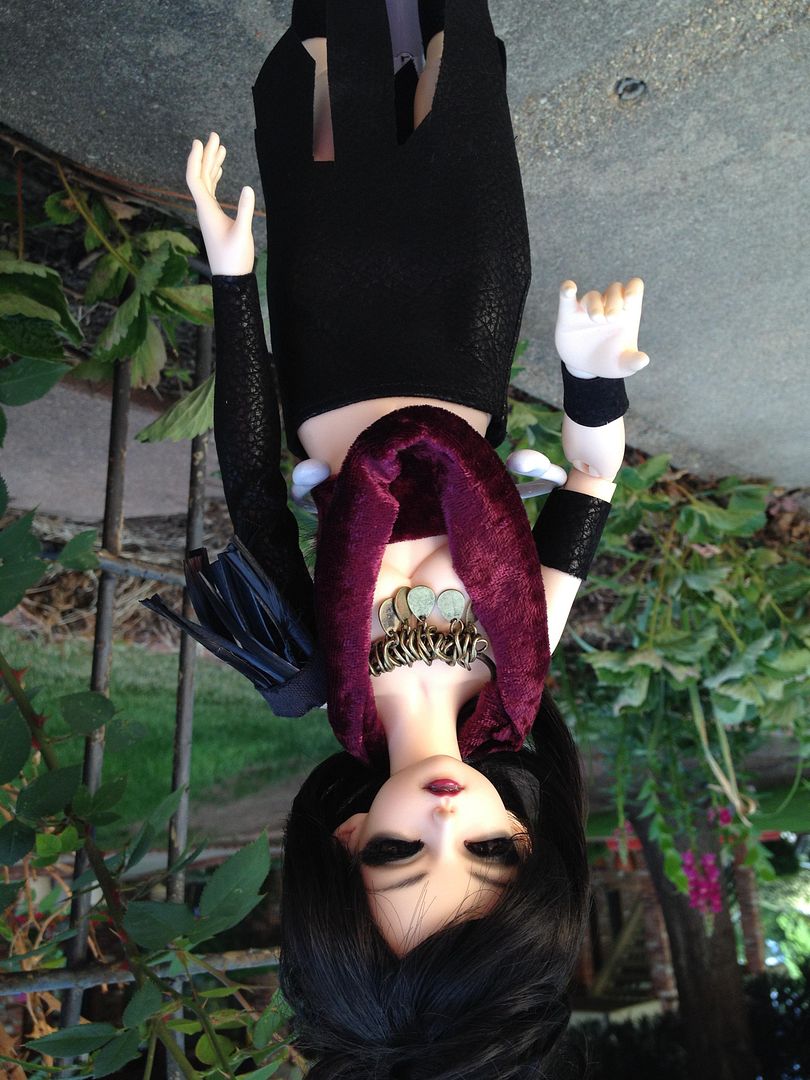 I can't take credit for the staff. I borrowed it from a poppet made for me by Kookaloo_Starr.
I don't know how to make boots. So I faked it.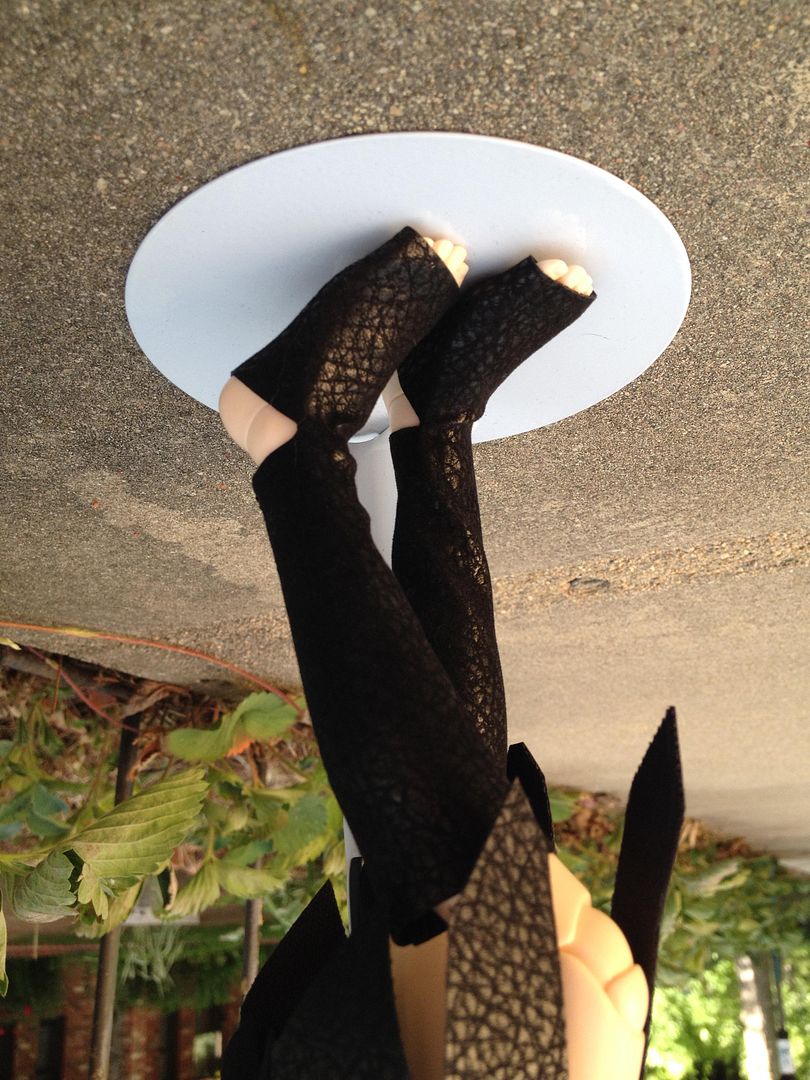 I had fun making this. Amazingly, I made everything without a pattern. Thanks for looking!