My bf's friend's birthday is on Wednesday, and I was so thoughtfully informed about it today. I was then asked to make something for her.
I know she likes Skyrim so I whipped up this coin purse for her. It took me about 2 and a half hours. I used silk thread so it would be pretty and shiny.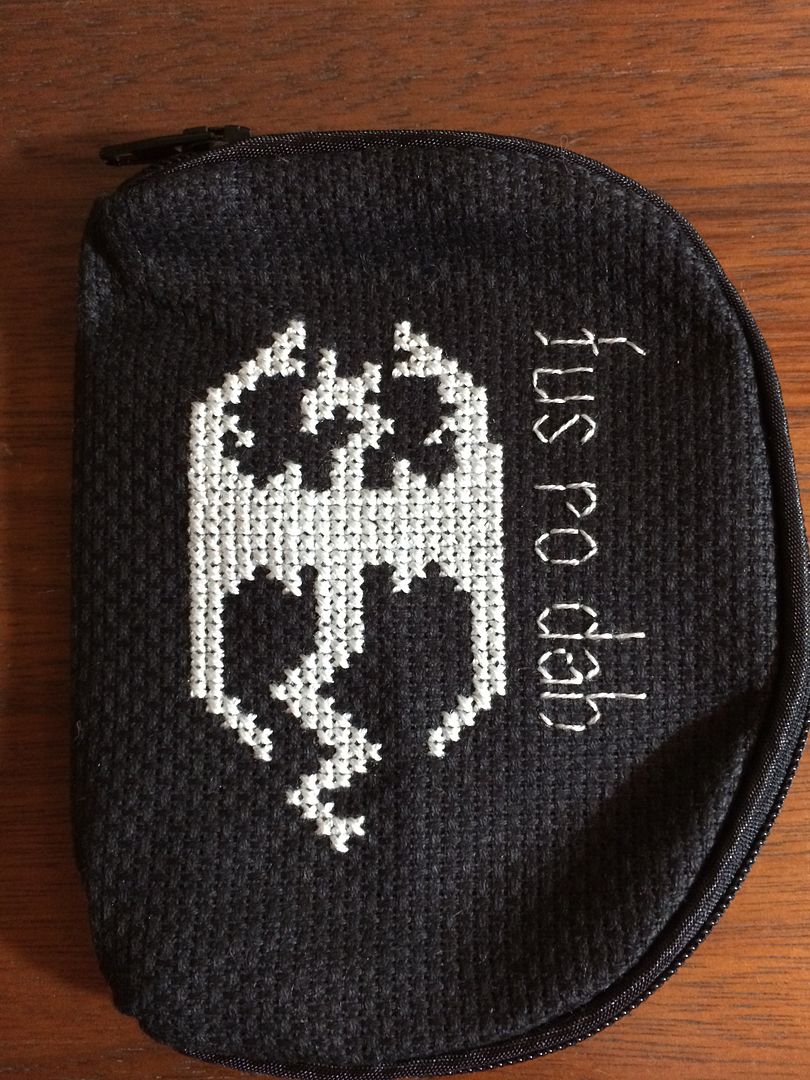 I hope she likes it!