So i bought a bunch of plain male t-shirts on sale, and decided to spice them up. I spent hours painting this on (its not a stencil), but i'm not sure what else to do to it. I want to change the sleeves somehow to make it a little more feminine or something. Comments/ideas very appreciated!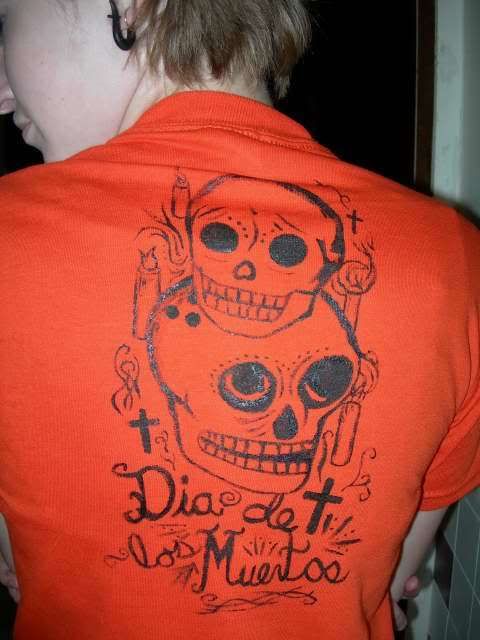 the back of the shirt (don't mind my messy hair and pale face (it was really late)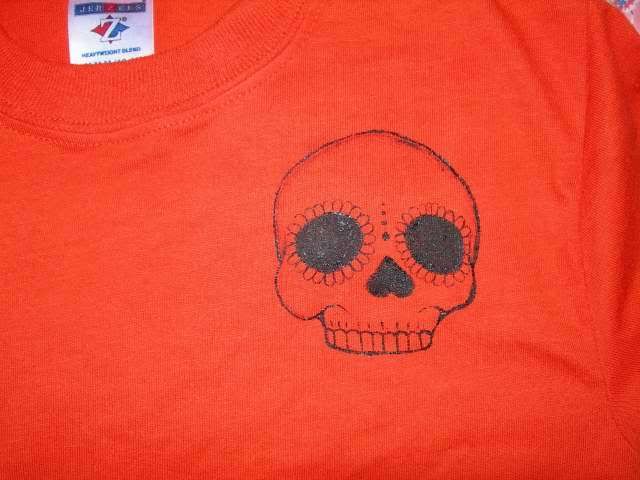 The top left of the front of the shirt
Close up of the back
I'll post a pic of the full view as soon as i can get someone to take a picture of me!