Every year, I make a new journal and my tradition is to decorate it based on what I'm into at that time. I wanted to post pics of this one because I put more time into this one than any other one! There's still some things I want to add, but here's the 90% finished project!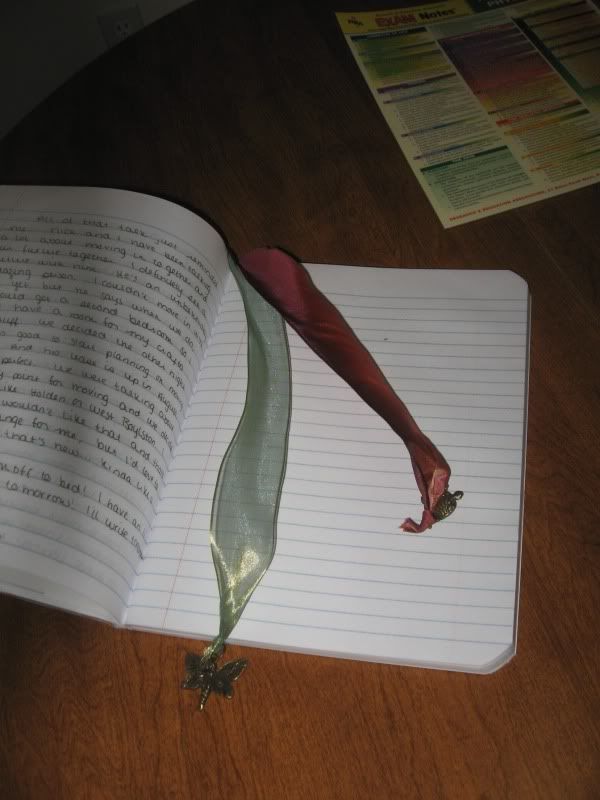 bookmarks I made out of ribbon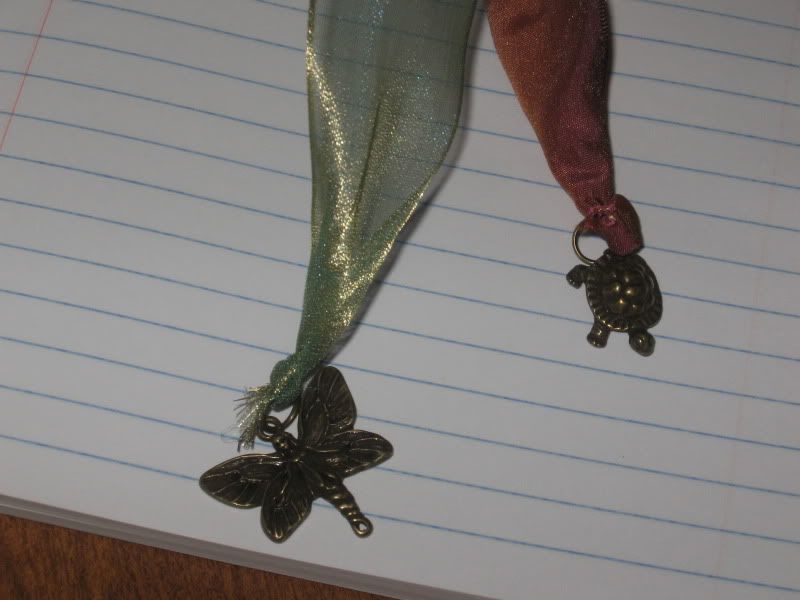 bookmark charms - a turtle and a dragonfly/fairy
back cover
inside back cover...that's a piece of scrapbook paper...I plan on writing in some nice quotes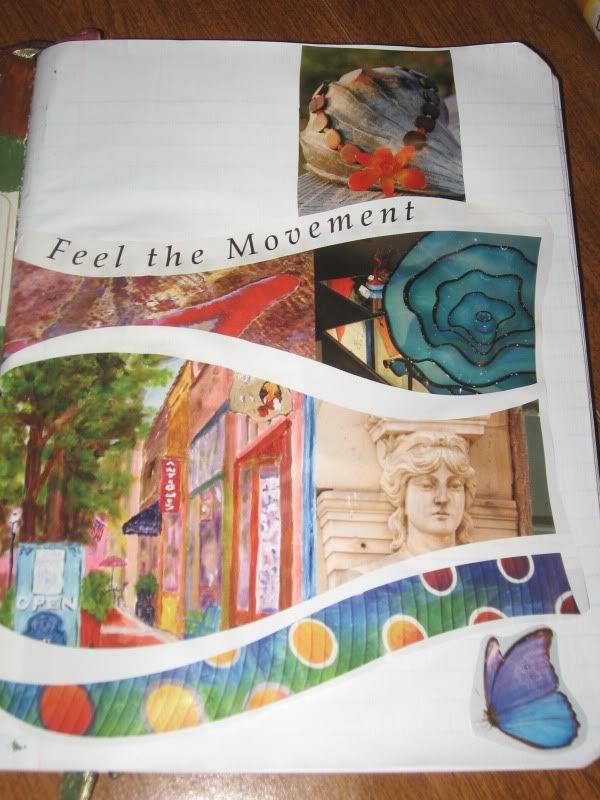 front page (I always decorate the front page)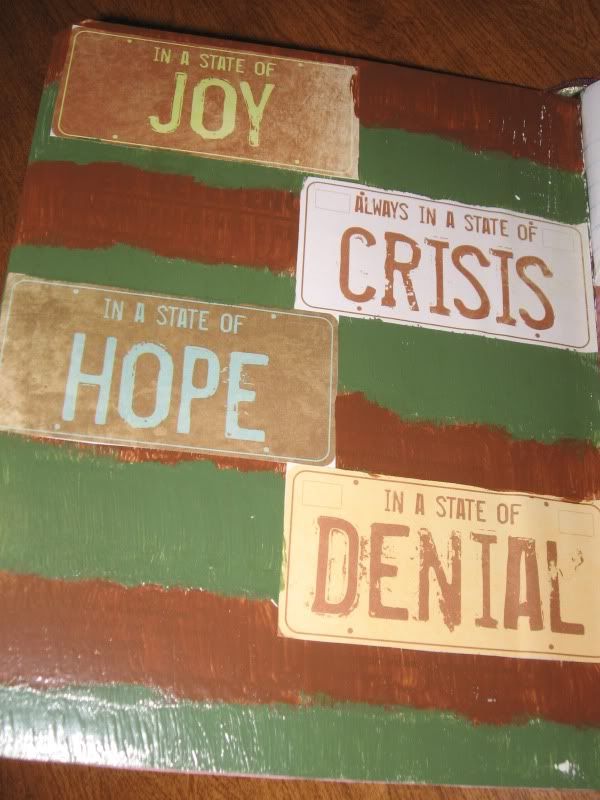 inside front cover...my paint job isn't the best...but I love the license plate-looking scrapbook page I found and cut up to add to it.
top of the front cover..."Twenty Ten" is what I put in cut out letters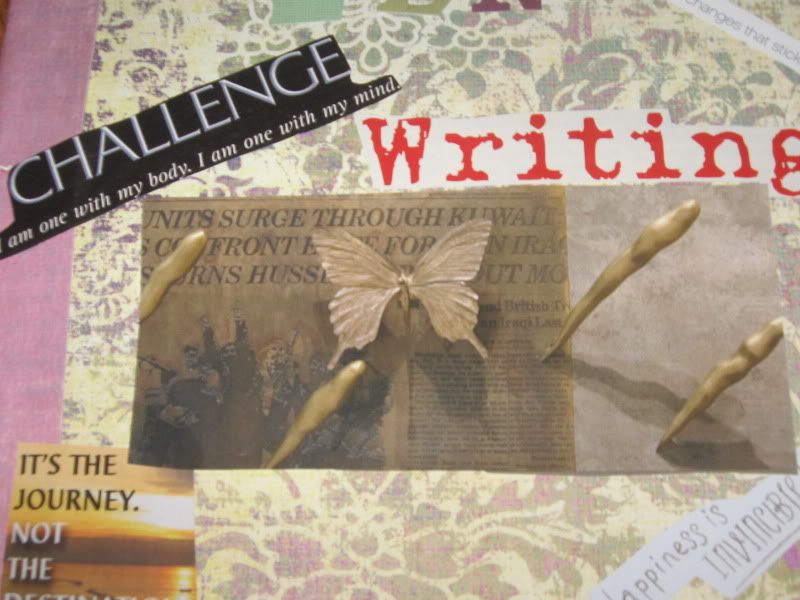 bottom of the front cover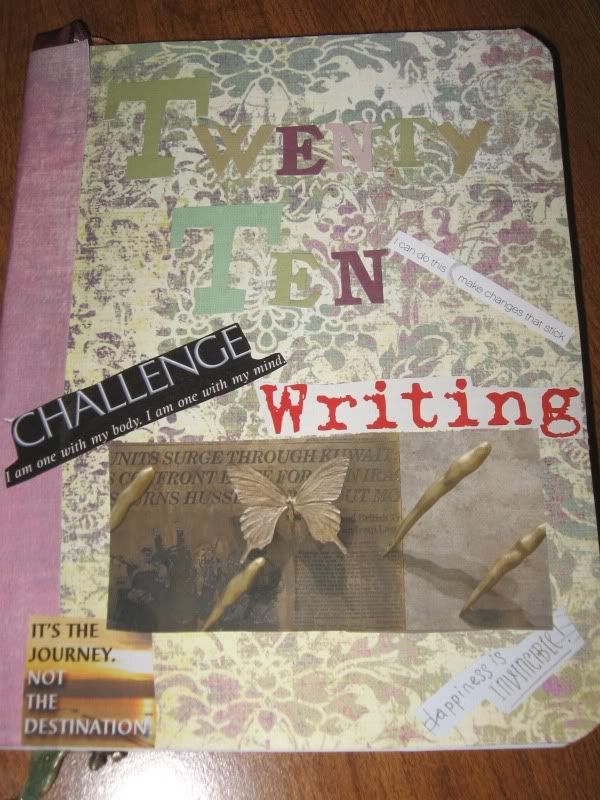 whole front cover