i found this to be perfect for my boyfriend's birthday.. he absolutely loved it!!
luckily, i have a key to his house, so i snuck the whole thing inside while he was at work one morning.
here is the treasure chest:
and here it is all set up: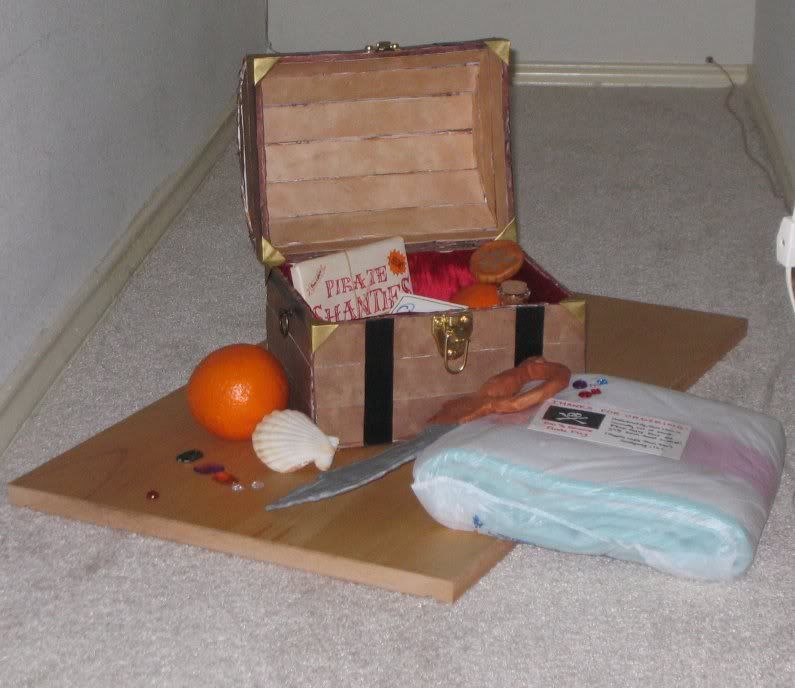 lots of pics, so i made them links for slow connection folks.
i filled it with:
gems
oranges
sea shells
clay
pirate coins
etched
bottle of rum
pirate
cutlass
(also clay)
scurvy prevention
pamphlet
pirate shanties (ok, it was really a
ray charles cd
)
beach towel (sorry, the
pirate flag
was out of stock!)
tickets
to a pirate show (the hitchhiker's guide to the galaxy movie)
and i had clues, like a treasure map and message in the bottle, leading to the treasure trove.
clue 1
clue 2
clue 3
clue 4