yay! i got a lovely tatting kit from betzi..
i think she's afraid of swap inadequacy, since she sent me way too much!
in addition to the tatting supplies and instructions she added some handmade cards, bookmarks, a checkbook cover, and some candy (which i ate right away).
thanks so much!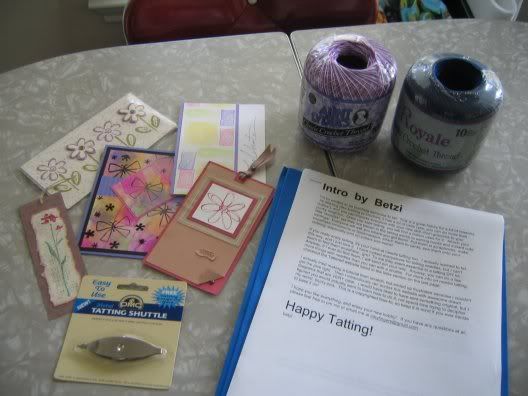 (haha, i must finish up my kits tonight, but after that, i can't wait to try it!)