thanks, bobbiemay!
awesome job, rockingbearranch!! all those details, i love the embroidery on her corset and the colors of her outfit. i might have to put pirate on my list next year...
i also received today, from my partner pinkmichk. she made me an 11th Doctor & an Edwardian girl!
she can be the Doctor's travelling companion, since we know how he gets when he's alone.
here's a better view of the Fez:
i love how you used the ribbing to give her a corseted waist! super clever.
now, her skirt & bustle... is that a pant leg?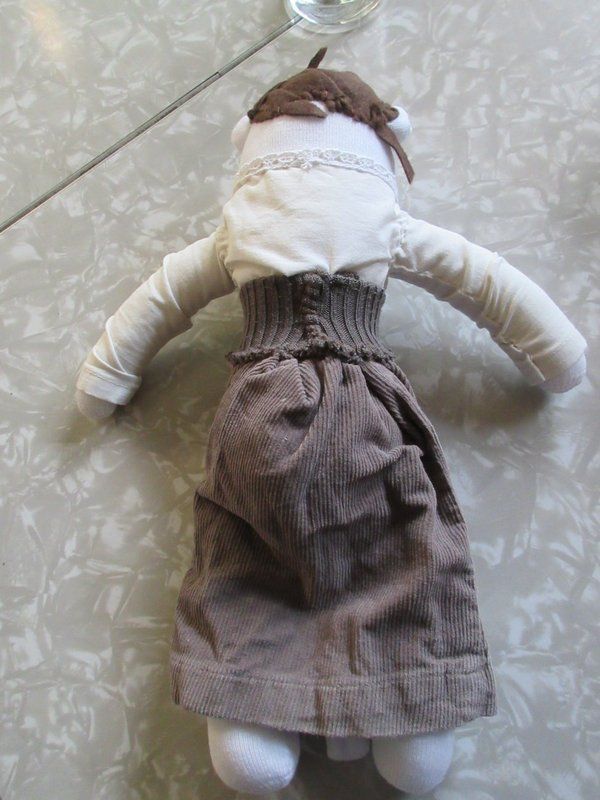 they are so cute! thanks, pinkmichk!