made for angielou1 in the
Sock Monkey swap R10
i mashed up her themes for "feline" and "ancient lore". Bastet (or Bast) was an ancient Egyptian cat goddess with the body of a woman.
you don't usually see her with a tail, but since that made her more monkey-like, i decided to add it. i put a few darts in to make it curl up at the end, and gave her more of a waist than a normal monkey.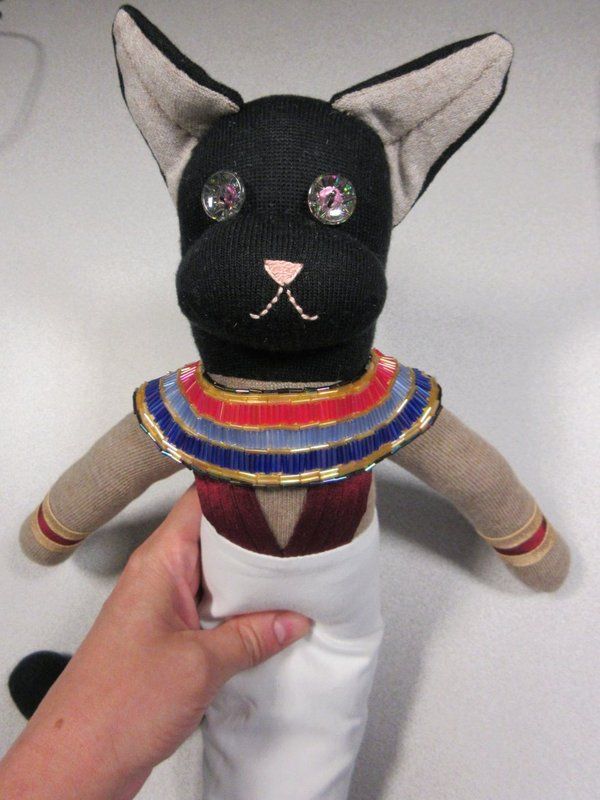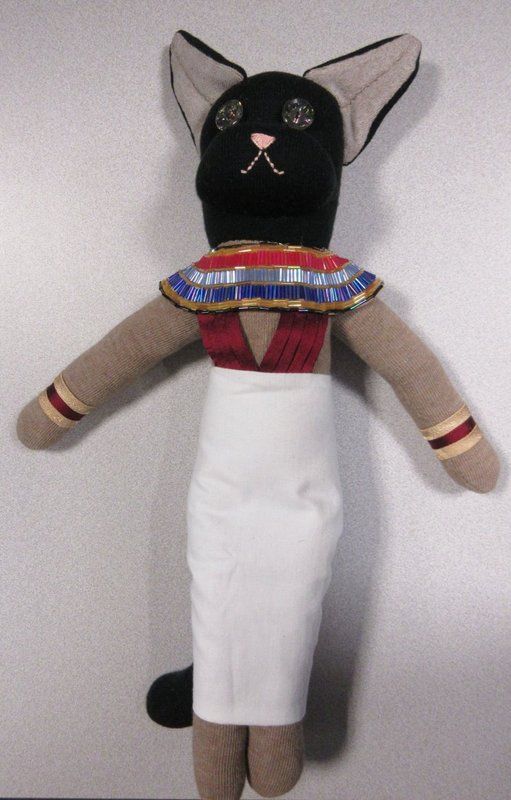 walking like an Egyptian...