well, my camera is officially kaput. i managed to get one group shot before it gave up and stopped focusing.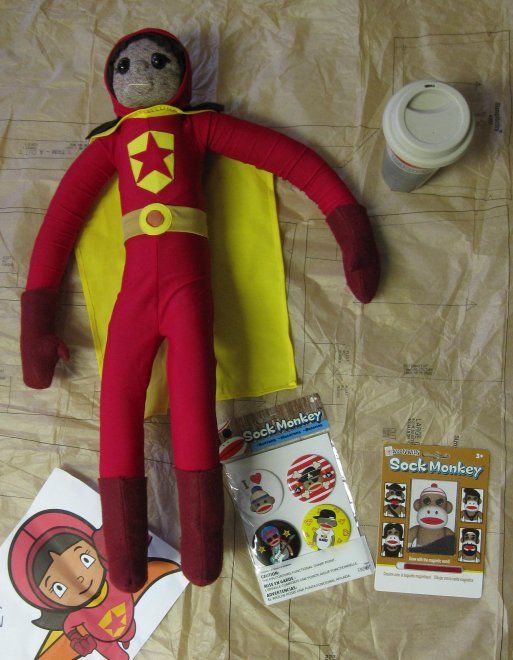 bobbiemay sent an amazing Wordgirl (her costume is even zippered up the back), plus a sock monkey mug, sock monkey pin set, and magnetic hair toy. she wrapped everything in an old pattern tissue, which i had to check out too! my guess is... diaper bag?
please post your own pictures if you have them, bobbiemay! sorry i can't do your creation photographic justice at the moment.