man, everything is great so far!
and i've got more to add, as i just received from darkangelwingz
she made me two covered notebooks, one is the tardis and the other is my favorite monster, the weeping angel...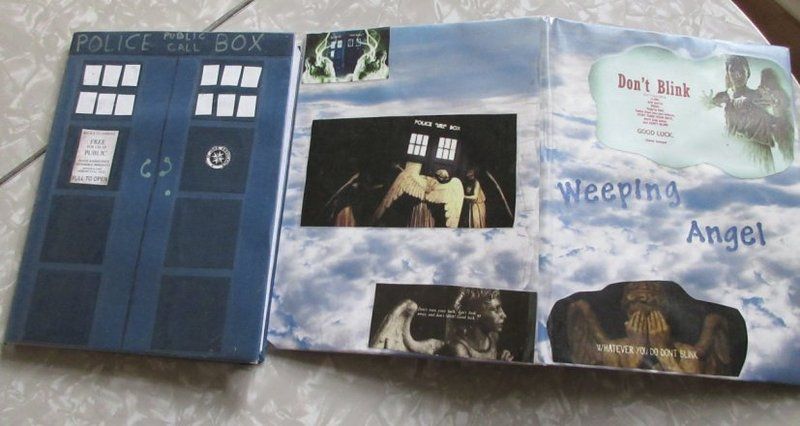 she also made 5 double-sided bookmarks...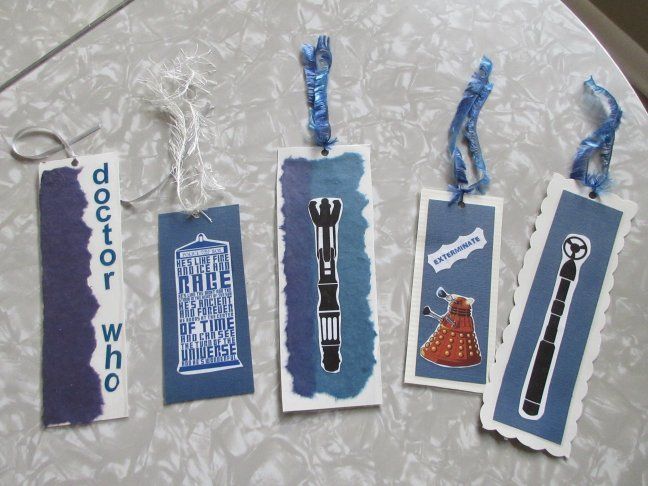 AND a decoupaged 10th doctor frame!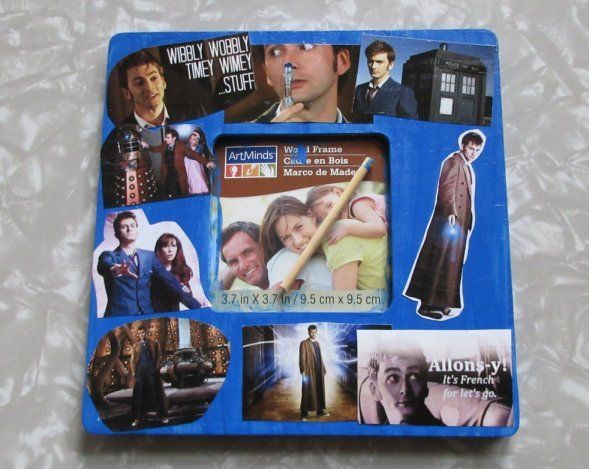 it's all awesome.
thanks, darkangelwingz!