I'm glad you like everything mama24boyz! And I didn't found the cord for my camera, but I used my memory card so I have pictures of the awesome stuff I recieved!
The box is an amazing book/box! I love those!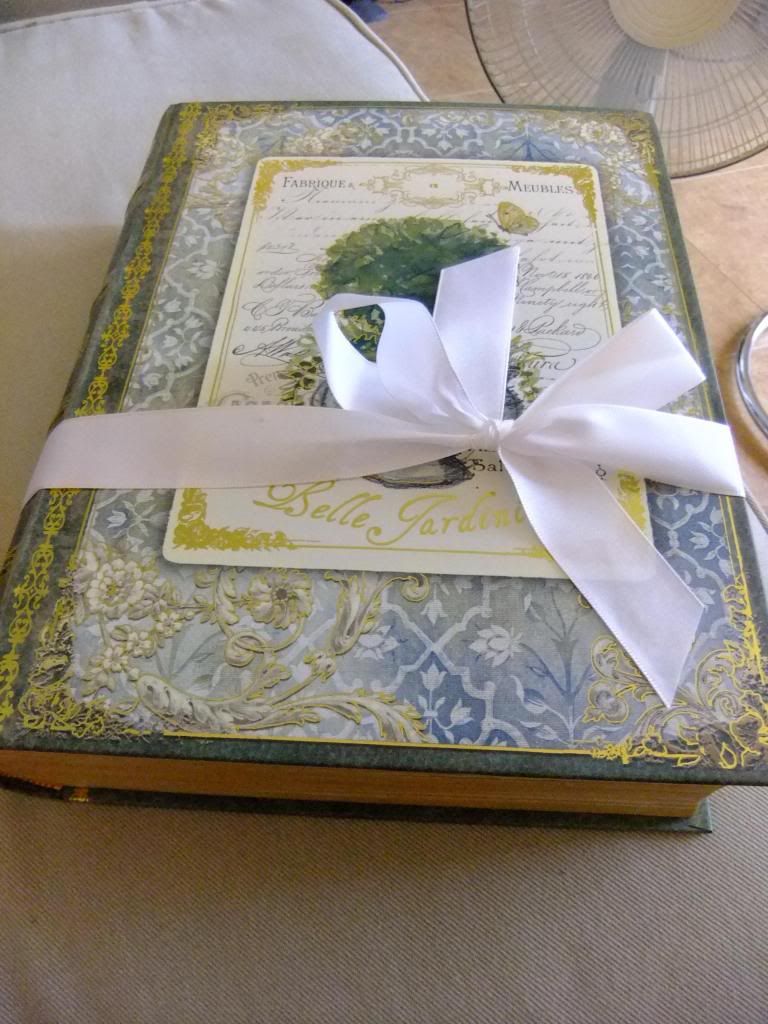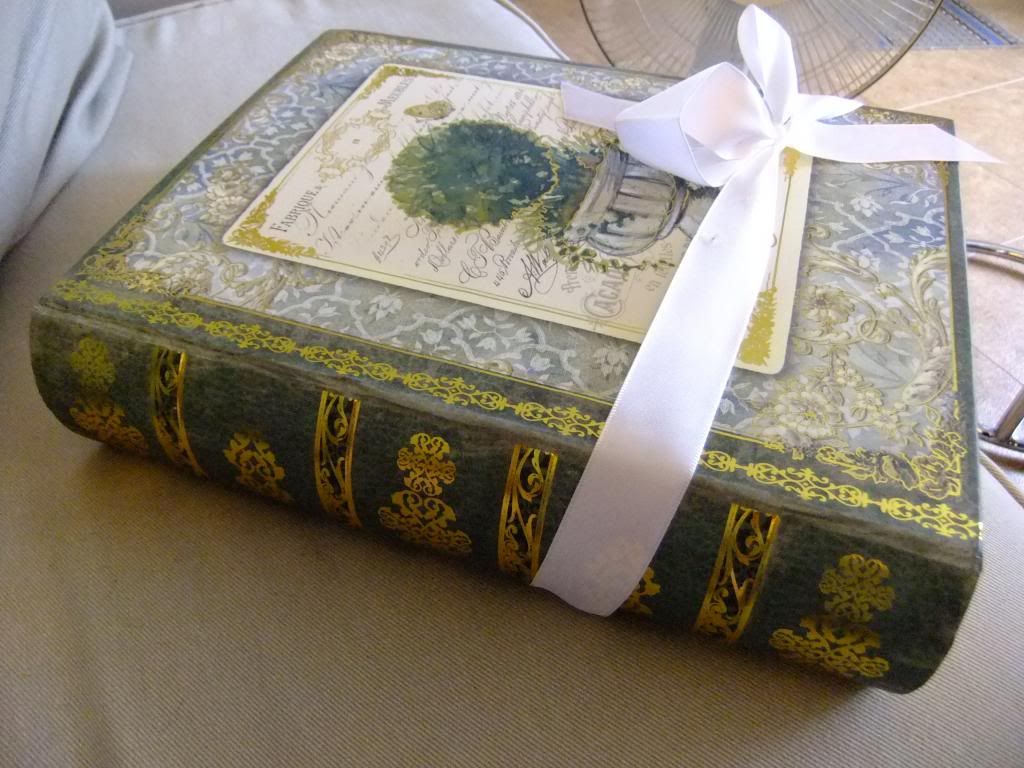 Here it is opened up:
It's full of great stuff: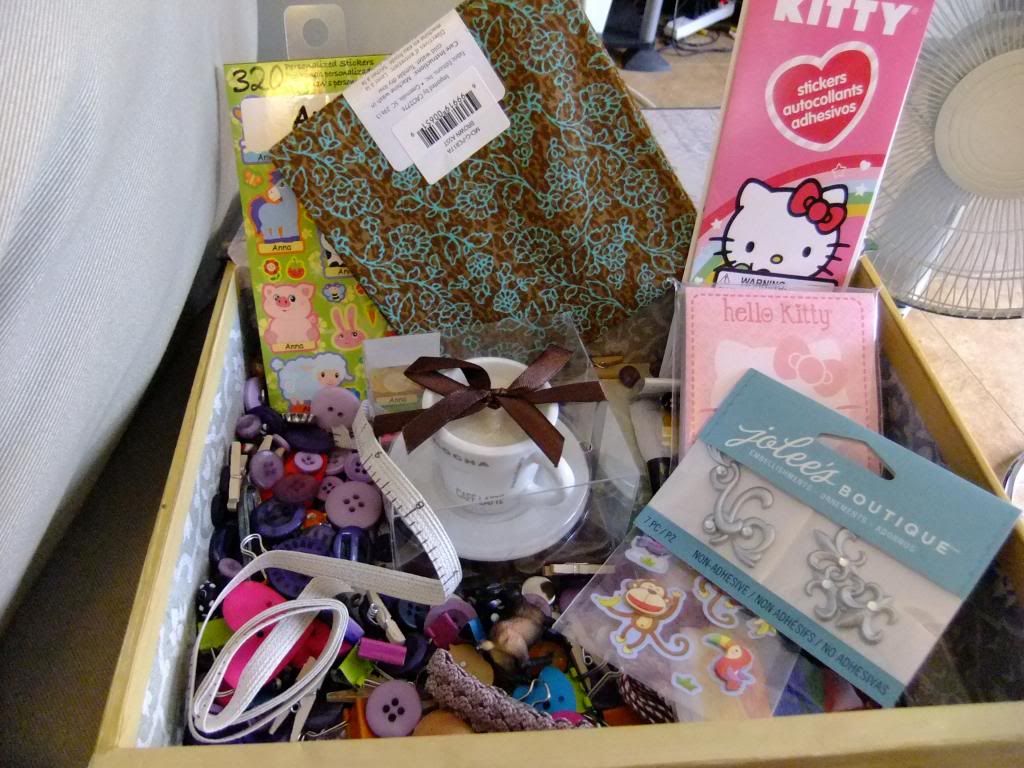 Some close ups: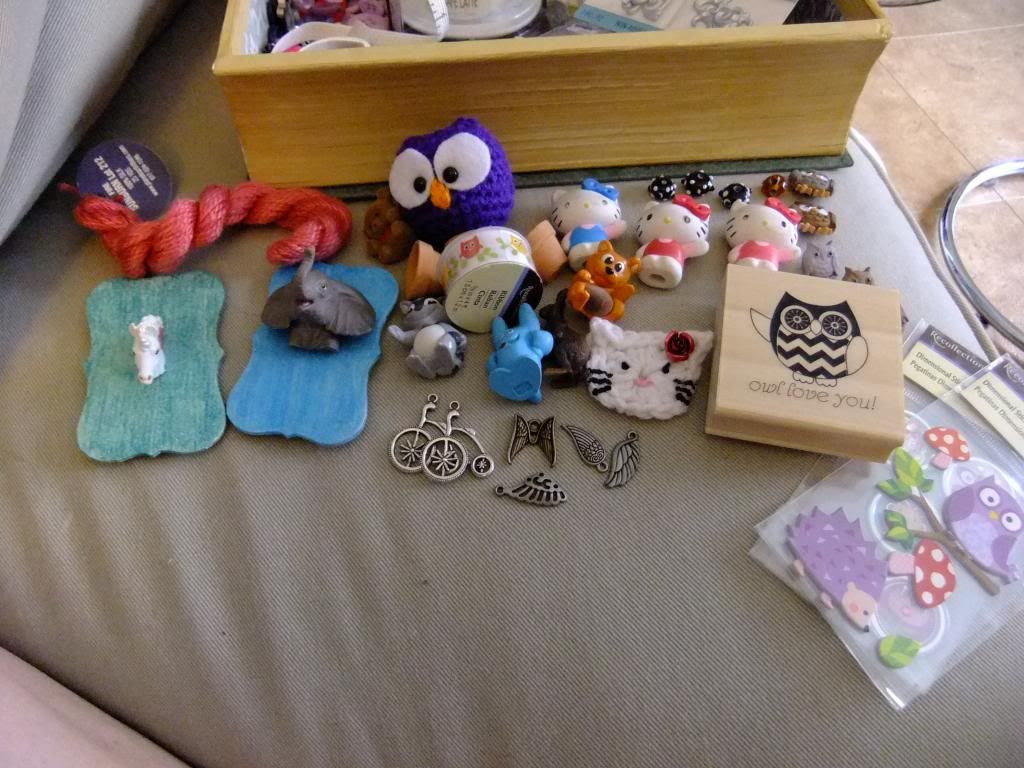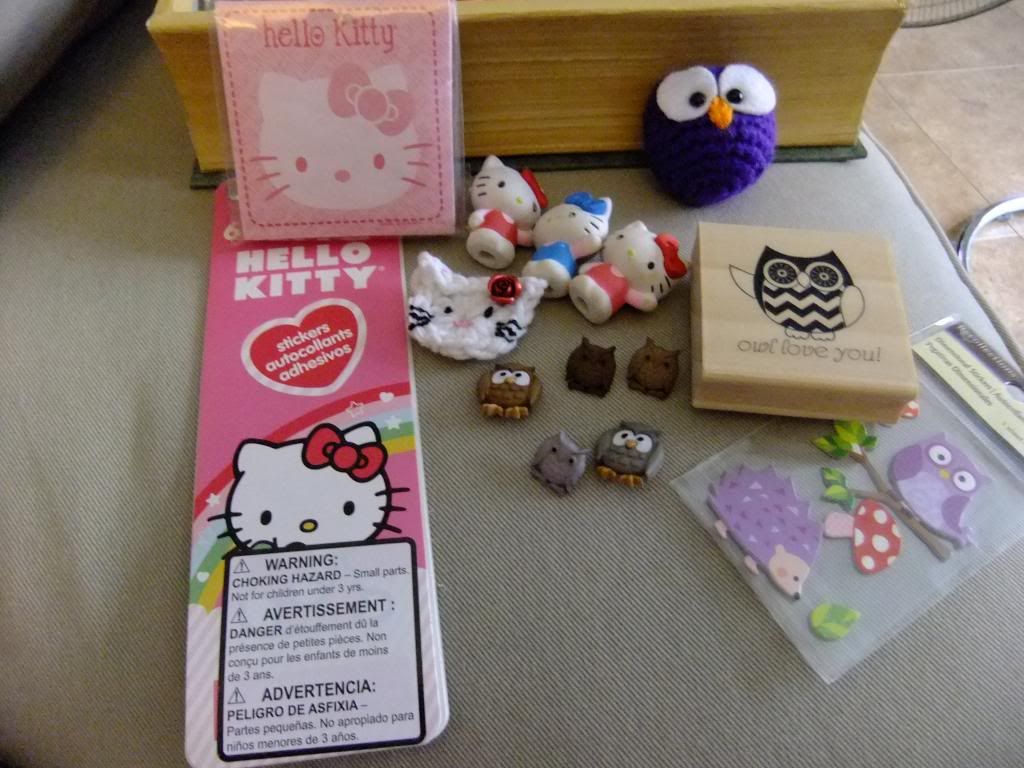 The crafted items: (I love the purple owl and I LOVE the faux taxidermy magnets! What a great idea!)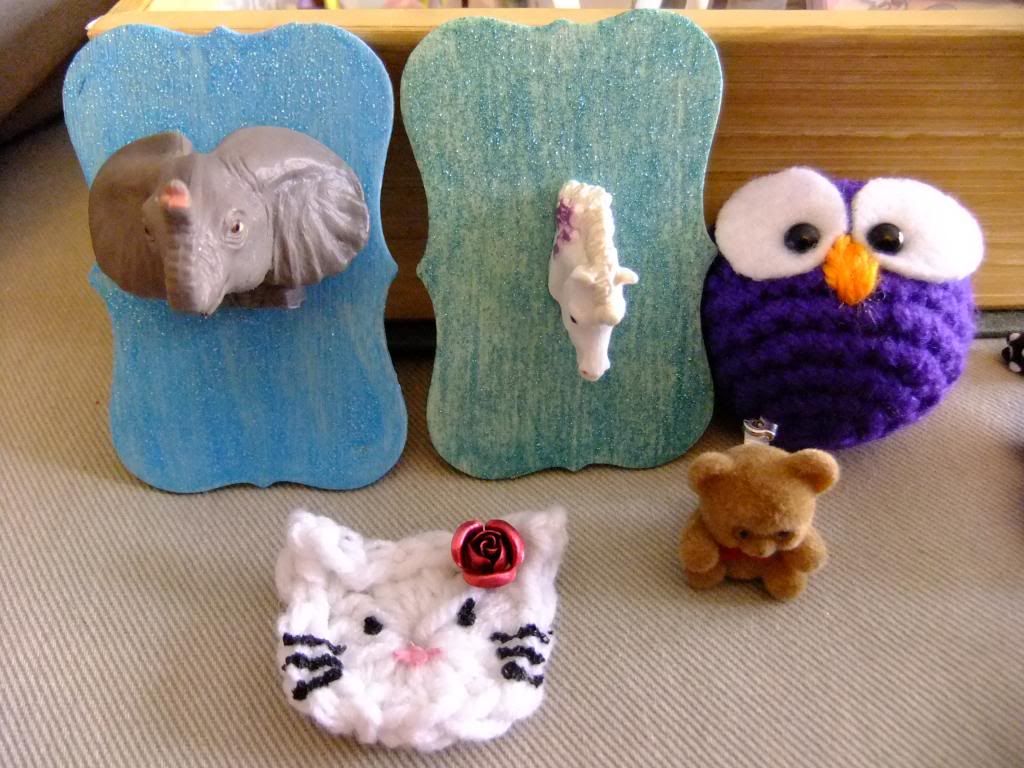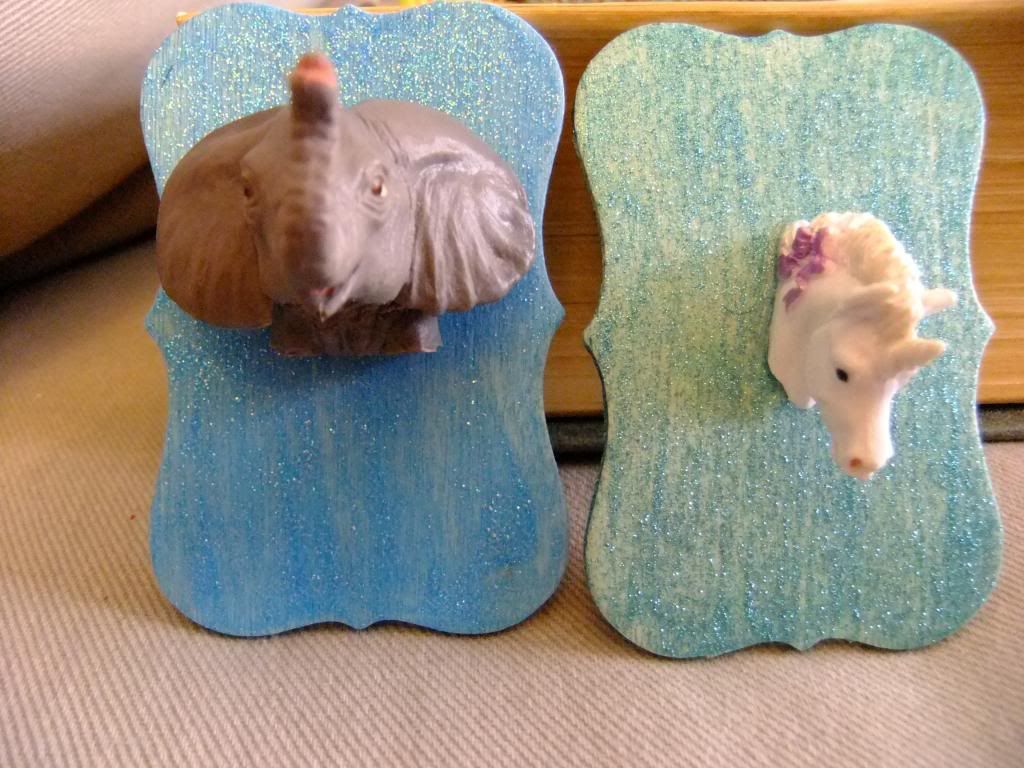 Thank you so much mama24boyz! This has been such a fun swap!