I received an awesome package from sazzra. Behold the loot.....
A selection of Walker's to snack on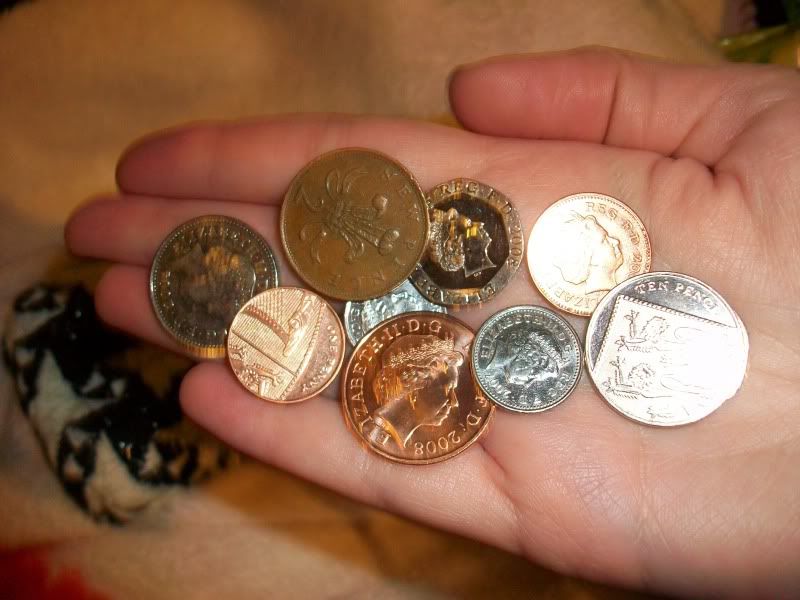 Coins
Union Jack Bag
Simply Knitting magazine.....my favorite knitting magazine. And lots of sweets
Assorted postcards and brochures
Cottage figurine, pen, stickers, and an England tattoo
Austen inspired purse organizer and gorgeous resin pendants
Purse organizer open
Thank you again so much!!!!!