Thanks my favourite movie, Clockwork Orange, my friends and I have peacocks in general, and 'isn't the plumage beautiful' as in-jokes. So when I got a notecard with a peacock on it, I had to reuse it. Problem being it was too small for the frame. So I backed it with another card, sliced up so it could go on both sides.
The frame was originally an ugly brown, I used plastic spraypaint to turn it black. It also only had a stand for it to stand lengthwise, so I attached hardware on the back so it could hang widthwise.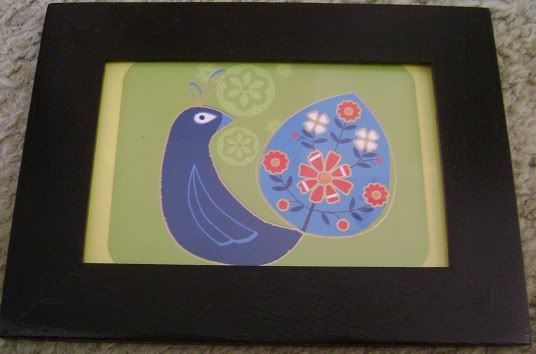 All in all a pretty easy item, but it really goes with all my other Clockwork memorabilia.