Got a friggin amazing package from vamparacley today! Lovers in a dangerous time:
details of show, look, his helmet is moveable and look at those polkadots!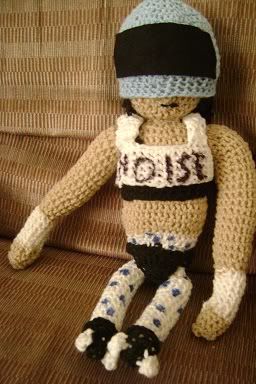 details of doctor death defying, stripy shirt, and there are totally eyeballs under the sunglasses, i checked!
And i'm pretty sure this is a bracelet, if it's supposed to be on one of the boys, please let me know.