I always make jewelry for my aunt and cousin for Christmas, it's light to mail to Ontario, and they actually appreciate it, unlike the relatives here.
My cousin has a very sedate style, totally earthy grainy hippie combined with business lady professional. So when I saw this grey loopy charm I knew it would work for her.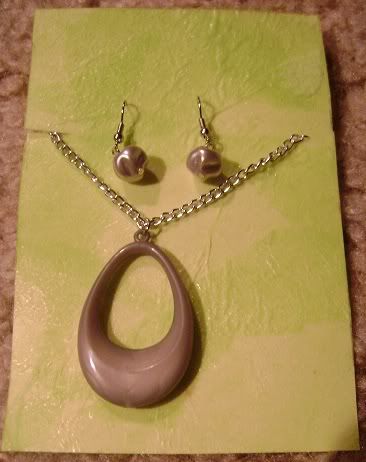 My aunt's style is a lot more Caribbean, brighter and shinier colours. This was a huge and tacky earring rescued and turned into a necklace. The earrings match better in real life.