in my beading class, we're making wet clay beads, but due to specifications of size, it's a little boring. so i zipped through the required amount and set to making little figures instead. i came out with a finger that evloved from a chicken (dont' ask.
). since it's too big and they won't let me fire it, what to do? Sculpey!
knee shot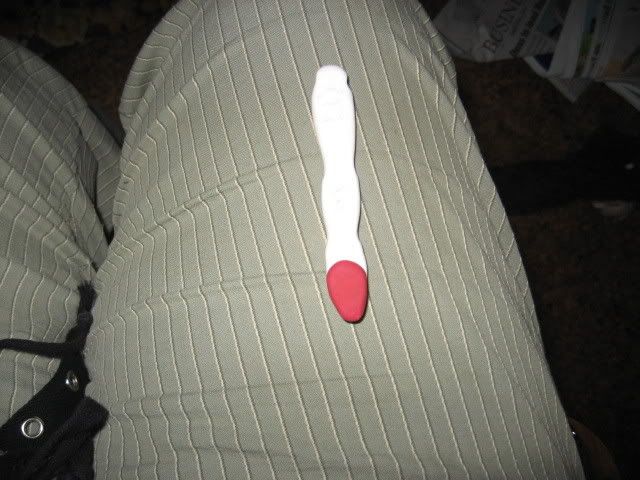 so here's my delima. i want to make a necklace of these, kind of in pillager fashion, but i don't know if it would look caveman-y...
something like this:
ignore the crappy drawing.
so what do you think?
thanks for looking