This is a tote bag that I made for the Reading Rainbow 4 Swap. It folds up and then unfolds to make a pretty good-sized tote. I modeled it after one that I had purchased at the grocery store, but I made the bottom wider.
This is what it looks like folded up: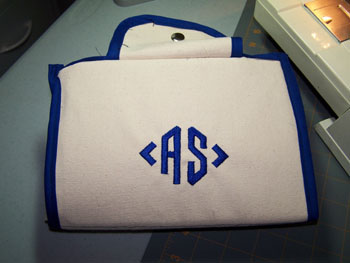 And here it is in all of its unfolded glory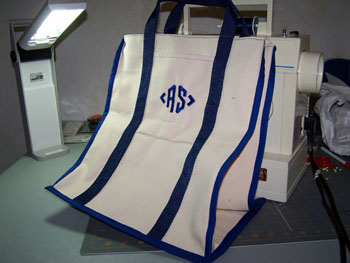 I did take pictures as I was making it, so I could try to make a tutorial for it if anyone is interested!
Tutorial & PDF available here:
http://www.craftster.org/forum/index.php?topic=230817.msg2518901#msg2518901