europunkish
- Great bag (and great jammies!)
If I had a bag that large, I'd fill it up with way too much stuff and I'd never be able to carry it
cumber1137
- What fabrics did you use on the outside? It looks suede-y and vinyl-y...
And here is my FABULOUS bag from
atomeve
. I can't knit, so she knitted me a bag that I can use as a "winter" bag, but I'll be using it in the fall and spring, too!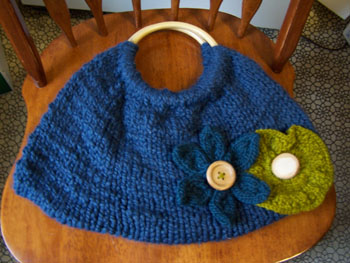 I love the colors she used, and it is nice and roomy, as the inside shot shows. The lining fabric is perfect, and she even put in pockets!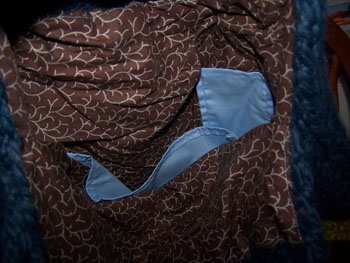 Thanks so much! I love it!