Well, it turns out that I didn't have to leave today after all, and I was finally able to upload my pics!
The very large box Al came home in...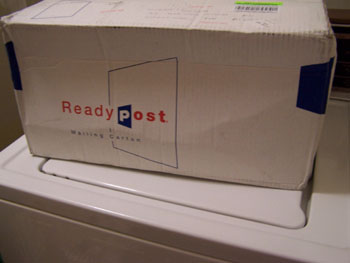 Al in his space ship!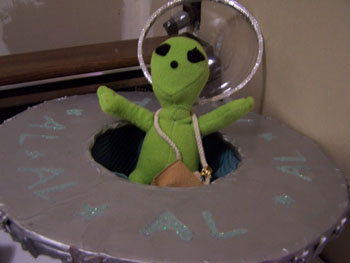 The fantastic Space Travel Kit! Loaded with ID tags, a travel log, map, lanyard and cherry lip balm!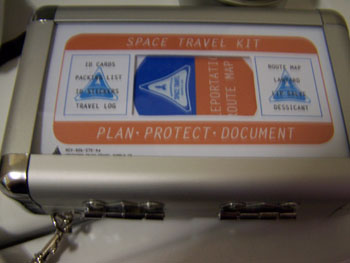 Al's Bollywood Video outfit! Plus a few more souvenirs, including a little alien in a Santa suit!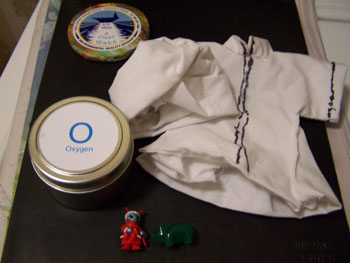 A whole bunch of cool souvenirs from Seattle!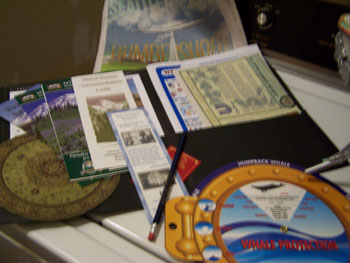 An Emergency Hull Repair Patch, which Al could really use! Unfortunately, I couldn't get a clear picture of it. I'll try again later and replace it if I get a better one.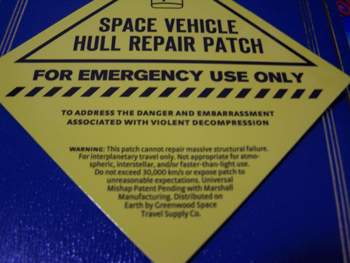 And finally, the photo album with all of Al's pics plus a few more items from his trip!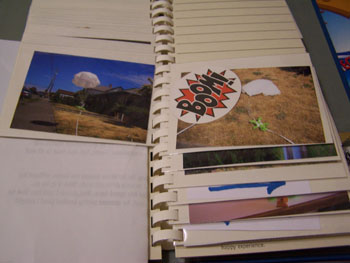 Thanks so much for being my partner Kiki! It was a blast! And don't forget, Kimi's delayed luggage will be on the way soon