Prepare to be jealous of and amazed by the awesome package I got today from valsped!!
I took a TON of pics, which are small here, but
click on any one to see a larger version
, so you can ooooh and aaaah properly
I opened the box to find lots of froggy goodness looking at me (valsped and I are both science teachers and we both love frogs!). She wrapped some of the stuff in some awesome fabrics, too!
The box of froggy goodness, the group shot, the bonus fabric wrapping: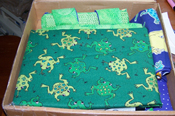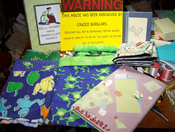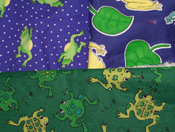 A framed sign that says it all, and a row counting bracelet: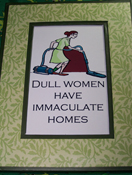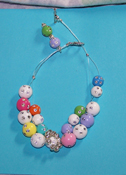 An awesome binder cover made of wicked cool bug fabric: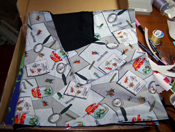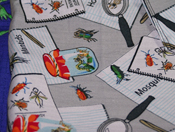 A fantastic thread catching bag (I soooo needed this), complete with action shot: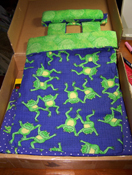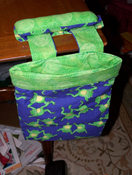 An amazing swap journal (valsped said it was her first attempt at bookbinding and she did a superb job!). The covers are decorated with craft-themed stickers and stuff and the inside has spots for everything and 4 bookmarks. I'm so glad I didn't try to make one for myself- this is way better than anything that I could have done!!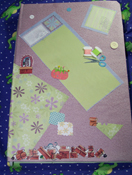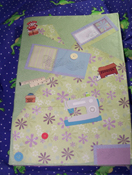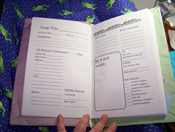 And finally, a sign that explains the condition of my house to anyone who doesn't know me...(click on it to read it clearly)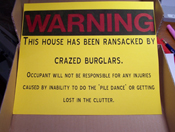 This was a FANTABULOUS package. Valsped, you ROCK!!!