I received from redheadskydiver a few days ago but haven't had a chance to post until tonight. Sorry for the delay! I asked for things that would be useful rather than decorative, and did she deliver!
First up, a placemat with my favorite quartet of men from the original series: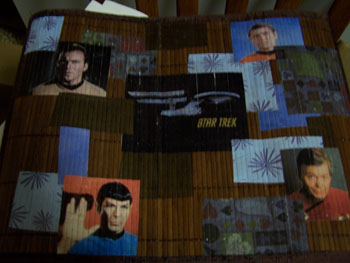 Then, a vase etched with the Star Trek logo (I stuffed it with yarn so I could get a good photo of the etching):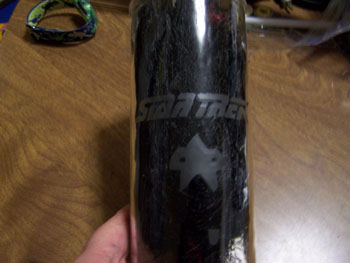 And, a set of magnets with Spock, the Enterprise, an emblem, Kirk, and the cast of
Enterprise
. They are already on the fridge!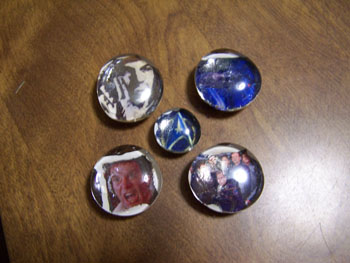 Next (and probably my favorite item), is a tin decoupaged with Trek lingo (nacelle, positronic brain, etc.). I absolutely love the geeky, but totally made up words that they use!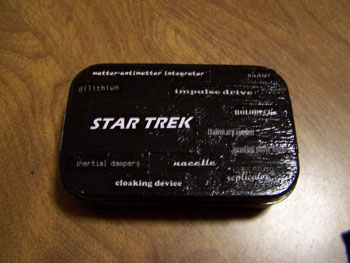 And, inside of the tin, a microscope slide pendant! I love it!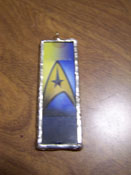 Thanks! You totally spoiled me! Love it all!