My partner,
redheadskydiver
, received her package last night but won't be able to post pics for a few days...so I figured I'd post 'em. They aren't the best pics, so maybe she can post better ones later!
First up, a tea bag holder (with matching tissue holder) filled with Early Grey tea, and a matchbook-style notepad.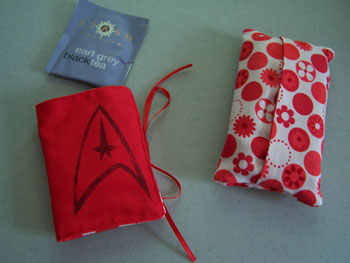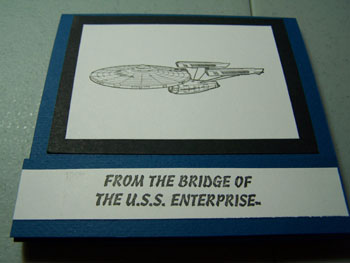 Then, in tribute to the Andorian race, a handbag with a Shran patch and a pair of Shran antennae (which I must make for myself now!).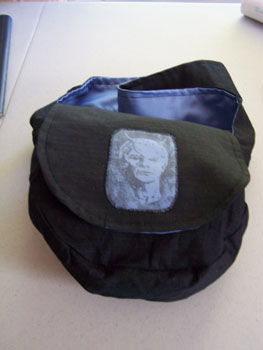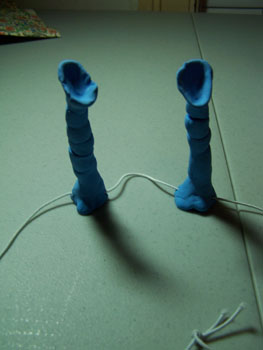 And finally, a Data notebook with my all-time favorite bit of TNG dialogue on the back.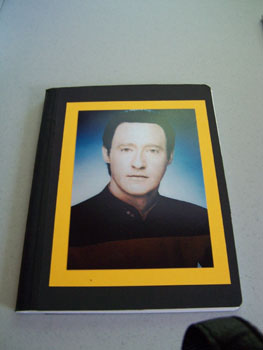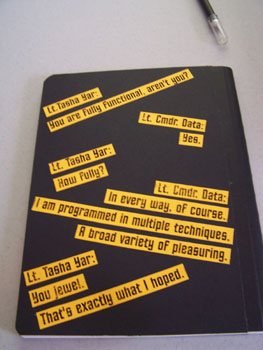 I had a blast making these items! This swap was so much fun and I'm definitely stealing a few ideas to make as Christmas gifts
And, I need some Tribbles for myself!