tazzell
just sent me a fantastic package! First, a gorgeous stencilled thistle on a t-shirt. The pic doesn't do it justice- it's a coppery metallic color on a light aqua shirt. Gorgeous!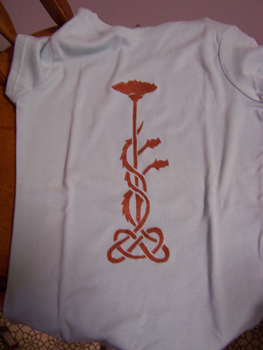 Next, a fabulous owl cable potholder! I love the owl cable and I have needed more potholders. It's terrific!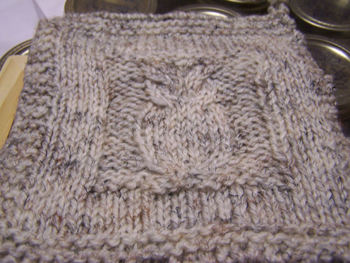 And finally, a cross-stiched owl made by her daughter. She made one for the last round of the Owl Swap, and I fell in love with it. It is just so cute! She kindly stitched another one for me!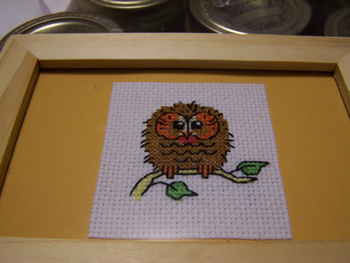 Thanks, Taz (and your DD)! I love it all!